Pornhub Is Honoring Martin Luther King Jr.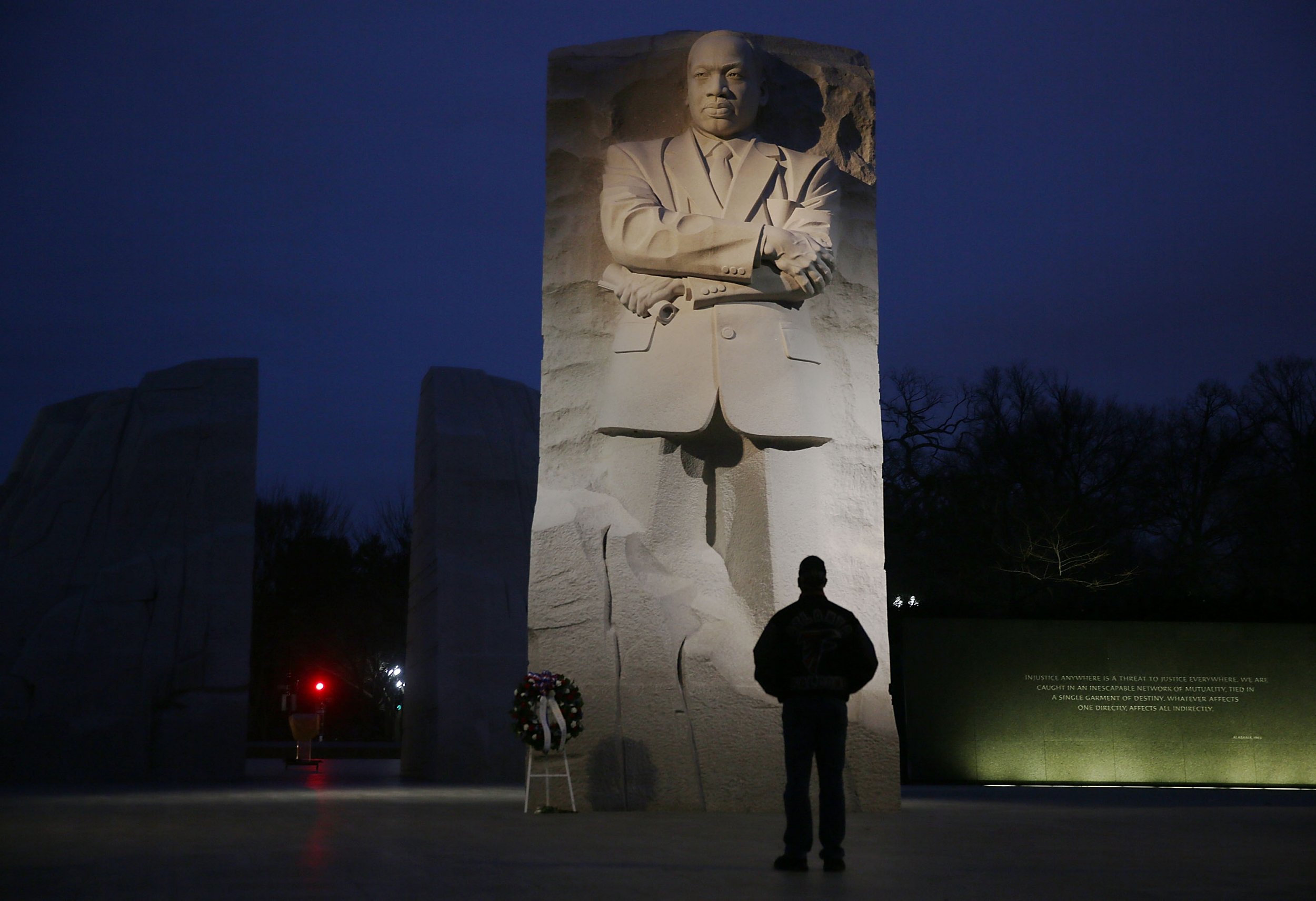 Updated | Martin Luther King Jr. Day encourages the most unconventional people and companies to come forward and show their support for community, peace and love. One of the most unconventional groups to honor MLK Day in 2018 was the pornography website Pornhub.
On Pornhub's home page, an outline of King's portrait accompanies the websites logo. Corey Price, the Vice President of Pornhub, said it was important to honor him in this way.
"We have such a diverse audience in the U.S. and around the world," Price told Newsweek in an email. "Dr. King and what he stood for is still a part of so many peoples lives and we feel there should be no boundaries to where he can be honored."
Some visitors of the site—or just those familiar with Pornhub's senibility—found it endearing and industry-appropriate.
Nathaniel Friedman, a writer at GQ, noticed and tweeted a screen shot of the logo, which has received almost 1,000 retweets. "[For what it's worth] Pornhub has always seemed to have a decent sense of humor as a company," he wrote.
Another Twitter user echoed Friedman's opinion, writing: "SCREAMING at Pornhub having MLK Jr. on the company logo"
"Pornhub edited their logo to commemorate MLK Day," one user tweeted. "Turn up for the Dream, y'all."
But not everyone agreed with Friedman. Some found it disrespectful.
"Pornhub gotta take MLK face down bruh," one twitter user said.
And many users were just confused and wanted to share the information. "Would just like everyone to know that porn hub currently has an MLK silhouette by its logo," one user tweeted.
While the tweet was industry-appropriate, this is actually a more subtle stance than the pornography website has taken in the past. And they will be the first ones to admit that to you.
"Happy MLK day! Please do not resurface our very bad tweet," the company tweeted today, with a screenshot of their MLK Day logo.
That message was an attempt to get out ahead of the kind of social media storm it faced in 2014.
Three years ago, as a tribute to King, the company tweeted: "Happy MLK. In honor of his death, make sure to only use the Ebony category today."
Another tweet followed: "Apology: MLK would have wanted everyone to watch the Interracial category today. #IHaveADream"
Whether their tweet was tasteful or not, Pornhub is known for being a kind of social justice warrior on the internet. In 2017, it deactivated parts of the site for International Women's Day/A Day Without Women, saying, "It is important to remember women are not simply sex objects but are our equals and deserve respect."
The website also has a sex education section, have resources to help combat revenge porn and domestic abuse, and, in July 2017, joined a protest organized by Fight for the Future, freepress, and Demand Progress to "show its 75 million daily visitors why net neutrality matters."
"[Martin Luther King Jr.] was a great American who will always be remembered as a person who pushed the boundaries and fought for what was right with passion, words and belief," Price said. "We have always supported those who push boundaries for good."
Update: This article has been updated to include comments from Pornhub.