PornHub Posts Putin Critic Alexey Navalny's Anti-Government Film Online After Russian Court Bans It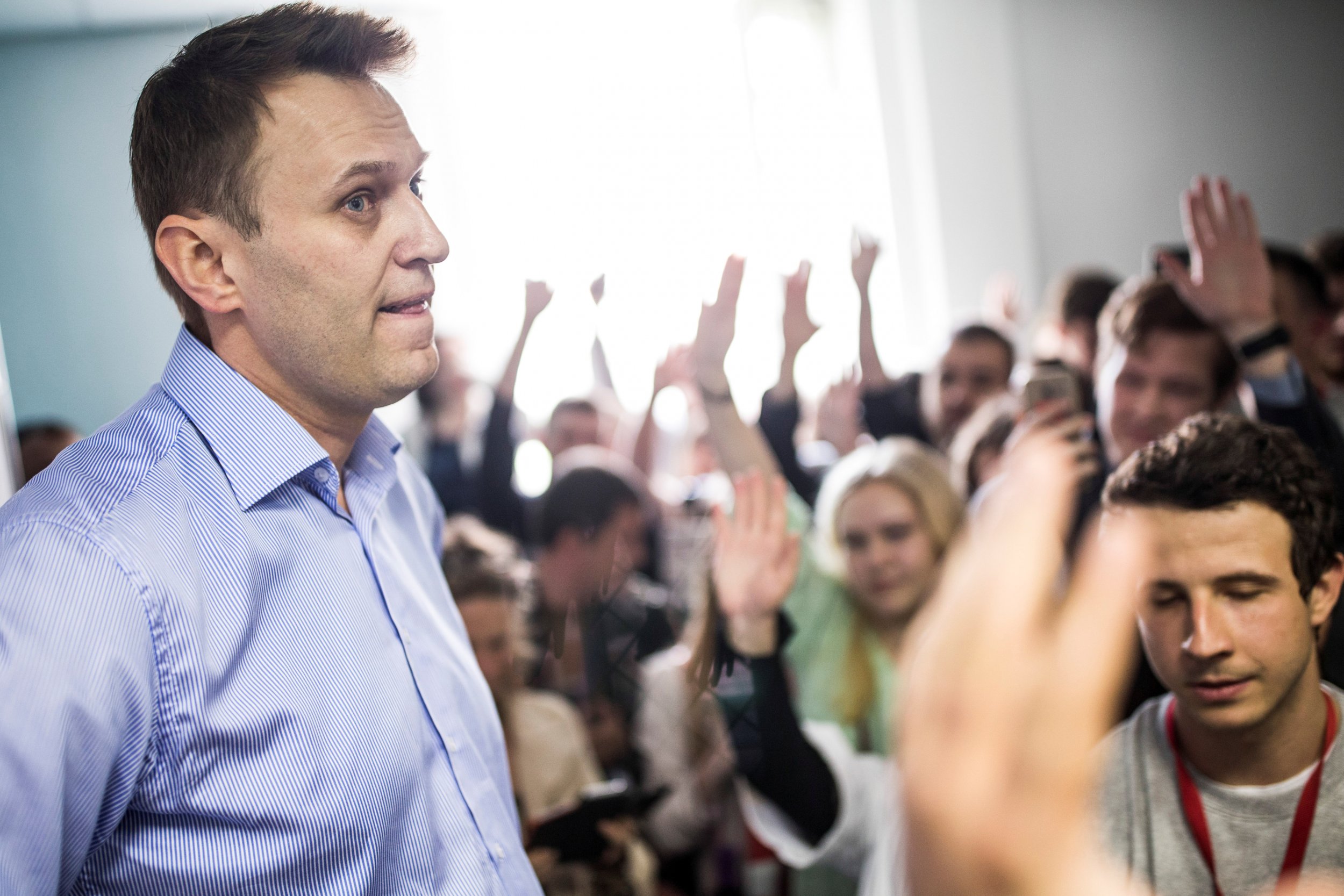 Adult video site PornHub uploaded a documentary critical of top Russian officials after a Russian court ruled against its creator, anti-corruption blogger Alexey Navalny, and told him to take the film down. The video, which alleges corruption among top Russian officials, ran on PornHub under the title "Russian Corrupted Politician Fucked Hard."
The production is deemed "professional," while the clip—which largely consists of a formally dressed Navalny discussing images of yachts and property—is ranked "hardcore."
After the upload, PornHub reached out to Navalny on Russian social media site VKontakte, letting him know he can post more clips to its site. Navalny, one of the Russian opposition's most tech-savvy figureheads, was quick to respond.
"Thank you," he posted in response to PornHub. "I will not be deleting it anyway." He then, however, pitched PornHub the idea of them remaking the documentary in their "relevant genre."
"This will help many citizens realize what corrupt officials do to the people of Russia," Navalny wrote.
The documentary focused in particular on Prime Minister Dmitry Medvedev, although businessman Alisher Usmanov was the one who sued Navalny in court. The film alleged that through contacts with wealthy businessmen and the use of numerous fronts, Medvedev has managed to control significant luxury assets in Russia and abroad. Medvedev has dismissed the charges as fabrication.
Related: Who is Alexey Navalny and other things you need to know about Russia's mass protests
Navalny's film quickly amassed millions of views on YouTube and helped the blogger launch the biggest anti-government protests in over half a decade in March. That same month, Medvedev's approval rating hit an all-time low.
In a blog post entitled "I Will Not Delete It" published Wednesday afternoon, Navalny said he would not comply with the court's decision and urged Russians to join him in protests across the country once again next month, which he is currently planning.
He has had disinfectant thrown in his face twice and sustained chemical burns to one eye, which required surgery. Navalny is also campaigning to be president of Russia ahead of next year's election, but a suspended sentence for fraud prevents him from putting his name on the ballot.
Russia has sporadically blacklisted PornHub and other large porn sites. The adult video site responded in September by offering Russia's communication watchdog a premium account if it was unblocked. The restrictions were lifted in April, and this week one official from the watchdog complained that PornHub had not honored its end of the bargain.
Immediately afterward, PornHub told Russian digital news site TJournal that it had actually given the watchdog 10 free premium accounts.