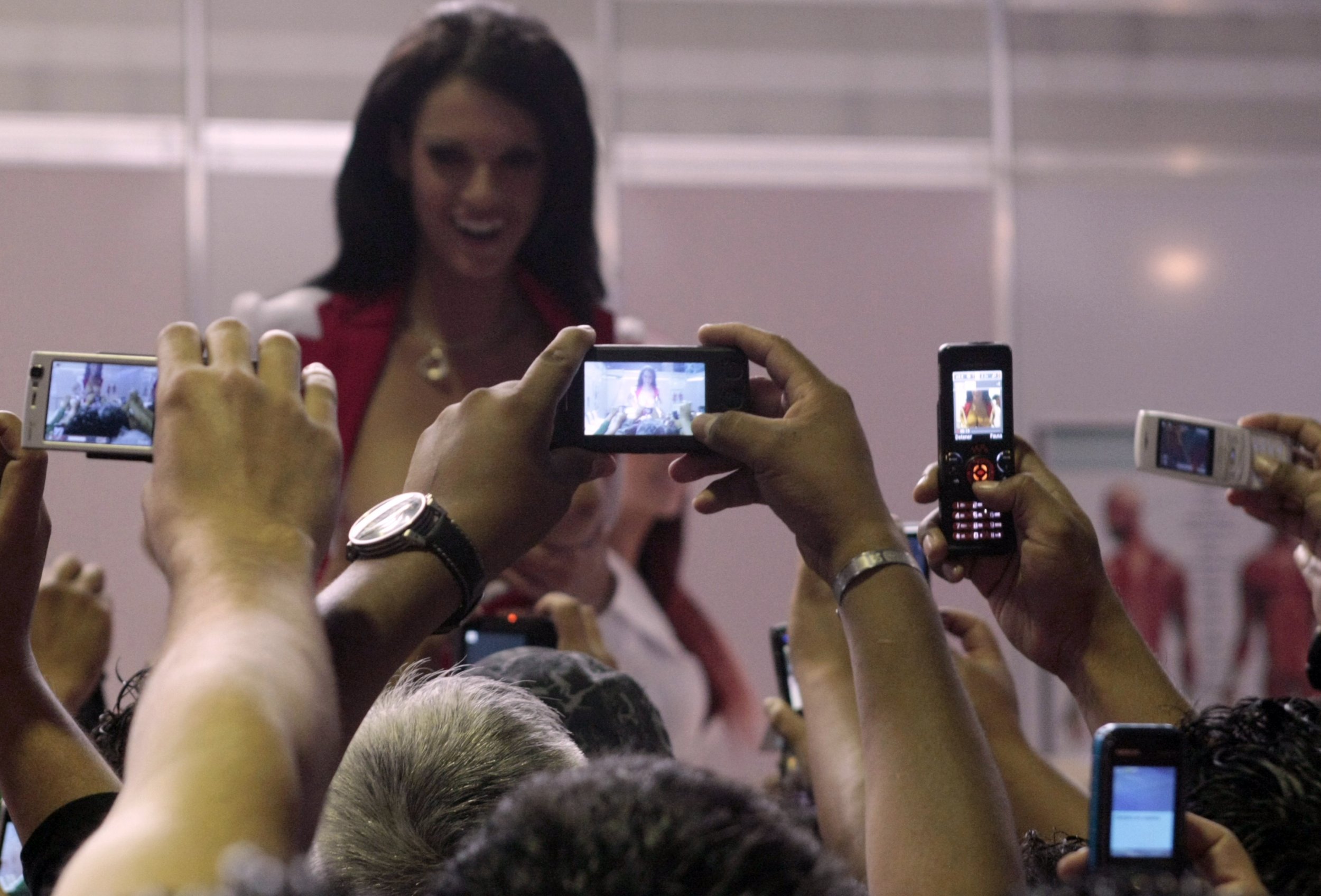 Joining in a recent wave of anti-revenge porn actions taken by state governments, Silicon Valley companies and even Congress, Pornhub on Tuesday launched a submission page where victims of revenge porn can report videos found on its website.
Pornhub, which recorded 18.35 billion visits in 2014, is now allowing victims to flag videos, explain why they want them removed and indicate whether the video was published with the person's consent. The submissions page—which is NSFW, by the way—had a soft launch in the summer and was tweaked for three months before its official release.
According to Pornhub Vice President of Operations Corey Price, Pornhub has seen a 38 percent decline in revenge porn complaints made to the website in the past two years. He attributes the drop to an increased awareness of revenge porn and numerous state governments criminalizing the act of posting revenge porn videos.
"We can only hope that this downwards trend will continue," Price tells Newsweek.
Currently, 26 states have revenge porn laws, and an additional 11 have legislation pending. Earlier this year, Representative Jackie Speier (D-Calif.) sought to introduce a bill that would ban revenge porn on a federal level, eliminating the chaos of interpreting various state-level laws. Speier's office says it is still ironing out the bill and has no timeline for when it will be introduced to Congress.
Internet giants like Google, Reddit and Facebook have also taken action against revenge porn in recent months. Earlier this summer, Google agreed to honor requests to remove nonconsensual images and videos from its search engine at the request of victims. In February, social media forum Reddit banned all forms of revenge porn, to the anger of some of its anonymous users.
Most revenge porn—or nonconsensual pornography, as cyber civil rights attorneys call it—is taken down using Digital Millennium Copyright Act takedown notice forms. Many porn websites cooperate with the takedowns, says Miami-based attorney Elisa D'Amico.
But while Price says Pornhub has a well-trained team that is effective at identifying revenge porn videos, D'Amico is waiting to see what happens.
"If indeed Pornhub will respond to nonconsensual pornography videos in prompt fashion, then that's a wonderful step ahead," she says. "My hope is that other sites hosting nonconsensual pornography will follow suit."
D'Amico says there are parts of Pornhub's submission page that unnerve her. For instance, the flashing, moving pornographic advertisement on the bottom of the page might be unsettling for a victim as she fills out the form—even if the ad features consensual pornography.
And there is an even larger question as to how fast flagged videos will be taken down—the likelihood of someone downloading a revenge porn video and uploading it elsewhere increases every hour the video is left up online.
"Some of the most pernicious content I've seen are ones that went viral on Pornhub," says New York City-based Internet privacy attorney Carrie Goldberg. "It migrates through the Internet. We then have a whack-a-mole problem."
Both D'Amico and Goldberg still hope to see a more proactive filter that can block a photo or video from being published without consent.
"While the reporting form is certainly something positive, I am still left chasing fruit flies with a butterfly net," D'Amico says.