Pornhub Will Host Virtual Reality Porn and Hand Out Free Goggles for People to Try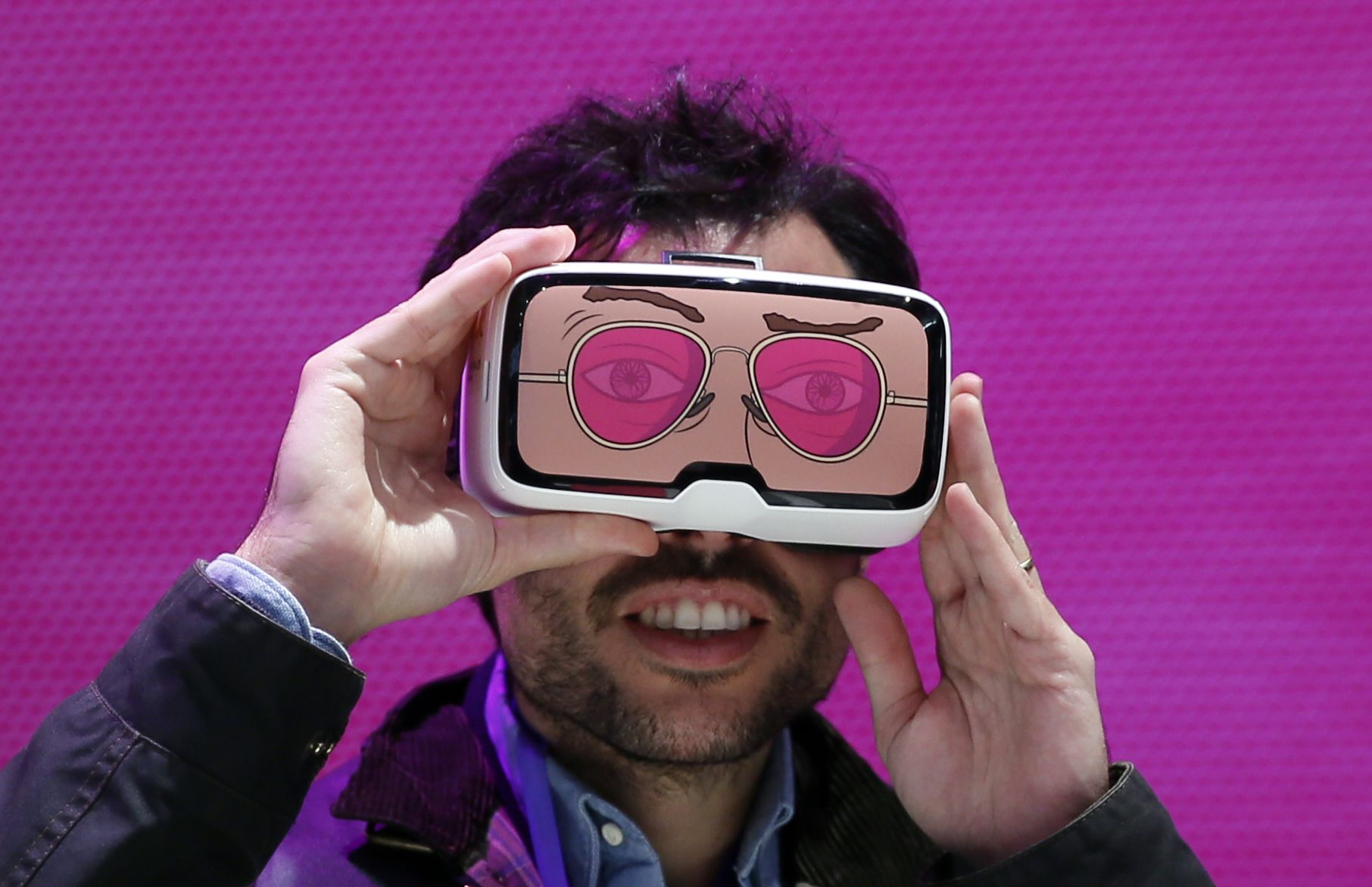 For those looking for a more immersive porn experience, Pornhub just launched a virtual reality porn channel on Wednesday. And to celebrate, the website is handing out VR headsets for free.
Pornhub, one of the largest porn content providers, with over 3 million videos hosted on its website, will be teaming up with VR porn producer BaDoinkVR and will support all the major VR headsets, such as Google Cardboard, Samsung Gear and Oculus Rift.
In addition to the announcement, Pornhub released a safe-for-work commercial for its VR porn channel and will hand out 10,000 pairs of VR goggles for free, although their brand is not known. The channel is now live (NSFW!), with about 20-odd videos for either 180- or 360-degree viewing, for the lucky few who already have a headset.
"Virtual reality is the next phase in the constantly metamorphosing world of adult entertainment and will provide users with a mesmeric experience unlike anything they've seen before," says Pornhub Vice President Corey Price. "We encourage our users to request a free pair of virtual reality goggles and visit Pornhub's virtual reality section. There, users' wildest fantasies will come alive as they slip into a world of heightened titillation."
For the past year, VR porn has been hailed by some in the industry as the next frontier and a way to help save the business from financial decline. With free porn sites like Pornhub and an increase in online piracy, DVD porn sales have been dropping.
"After decades of kicks and starts, virtual reality is finally hitting its stride," says BaDoinkVR CEO Todd Glider. "McDonald's Happy Meal boxes are doubling as Google Cardboard; now Pornhub is tossing its hat in the ring. Calling this revolution in mass communication a fad, resisting the urge to drink the Kool-Aid, grows steadily more irrational."