Poroshenko Denies Reforms Will Give Separatist Ukraine Regions Special Status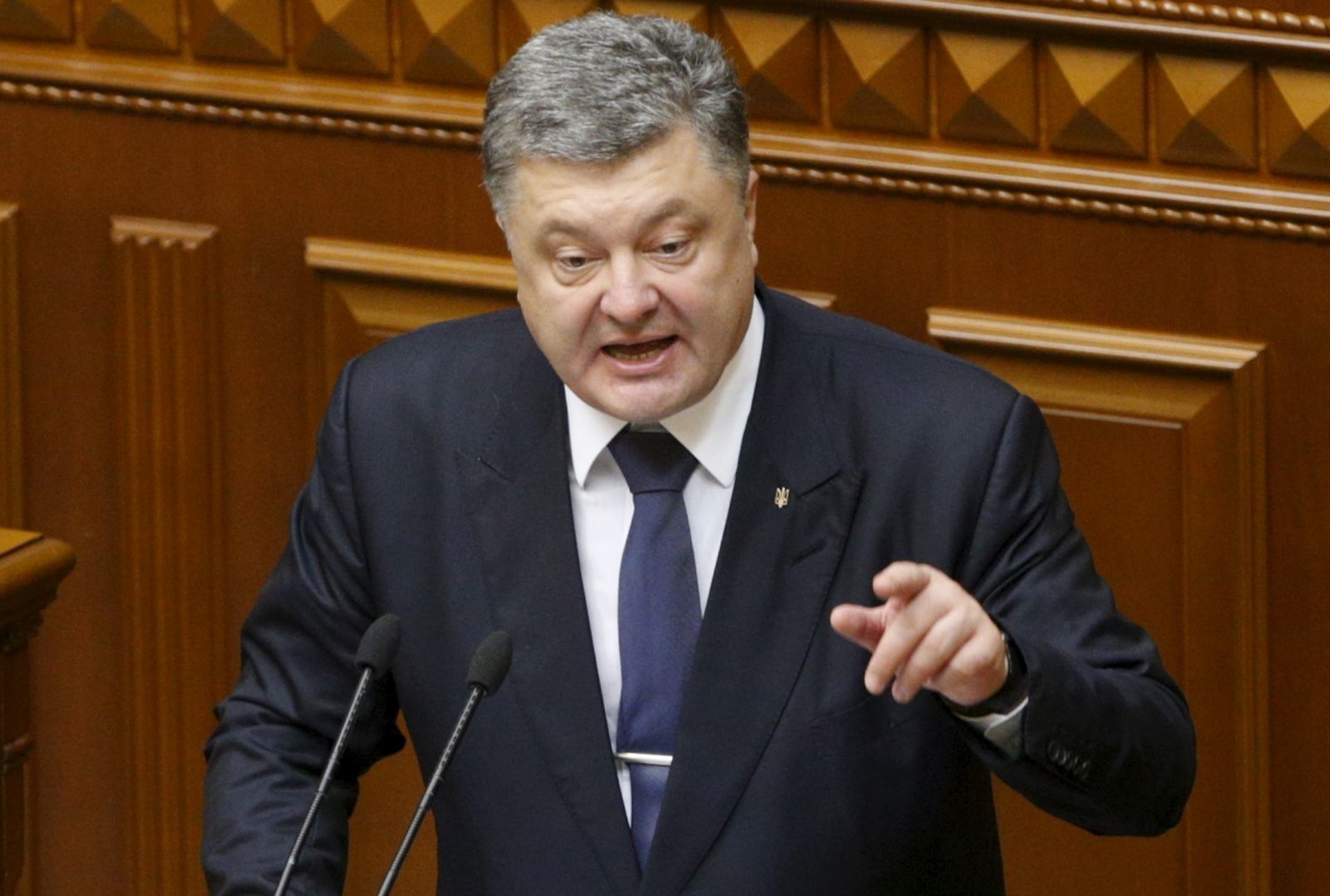 Ukraine's president Petro Poroshenko has denied reports that Ukraine is moving away from being a unitary state, despite parliament approving his move to give more powers to the war-stricken Donetsk and Luhansk regions.
Under the current ceasefire agreement between Ukraine, Russia and pro-Russian rebel forces in Donetsk and Luhansk, Kiev is obliged to introduce constitutional reforms which give all Ukrainian regions, including Donetsk and Luhansk, more powers. Poroshenko's proposed constitutional change was submitted to the Ukrainian parliament, the Verkhovna Rada, today, and has been passed with an overwhelming majority.
The proposal acts as a change to the constitution which would allow for a new law to be introduced to determine the exact technicalities of self-government in each region. Currently Ukraine is not a federation and it is governed from a central government in Kiev with its parliament only having one chamber for lawmakers deliberating on national laws—the Rada.
Poroshenko told parliament that the new law "cannot and will not introduce a special status for the Donbas, as some news outlets have reported today" Ukrainskaya Pravda reports. "Ukraine will remain a unitary state," he added.
However the Ukrainian leader did add that the change opens for the possibility of local authorities throughout the country claiming more power. This would apply to Donetsk and Luhansk, as it would to other regions, as well as areas in the two regions not under control of the government at present.
The proposal passed with 228 votes for and 58 against and will now be submitted to Ukraine's Constitutional Court.
Donetsk rebels have spoken against the move, calling it "unacceptable Kievan trickery" because it does not grant any region specific new rights and, even if the change becomes legally binding, it can then be reversed by the central government.
"We will insist on the detailed wording of the special status," Denis Pushilin, rebel spokesman wrote on separatist news site DAN. He asked for Donetsk to be specifically recognised as more autonomous "directly in the main text of the Constitution of Ukraine."
Pushilin has recommended that Poroshenko submit a new proposal and that he send it to Russia to vet.