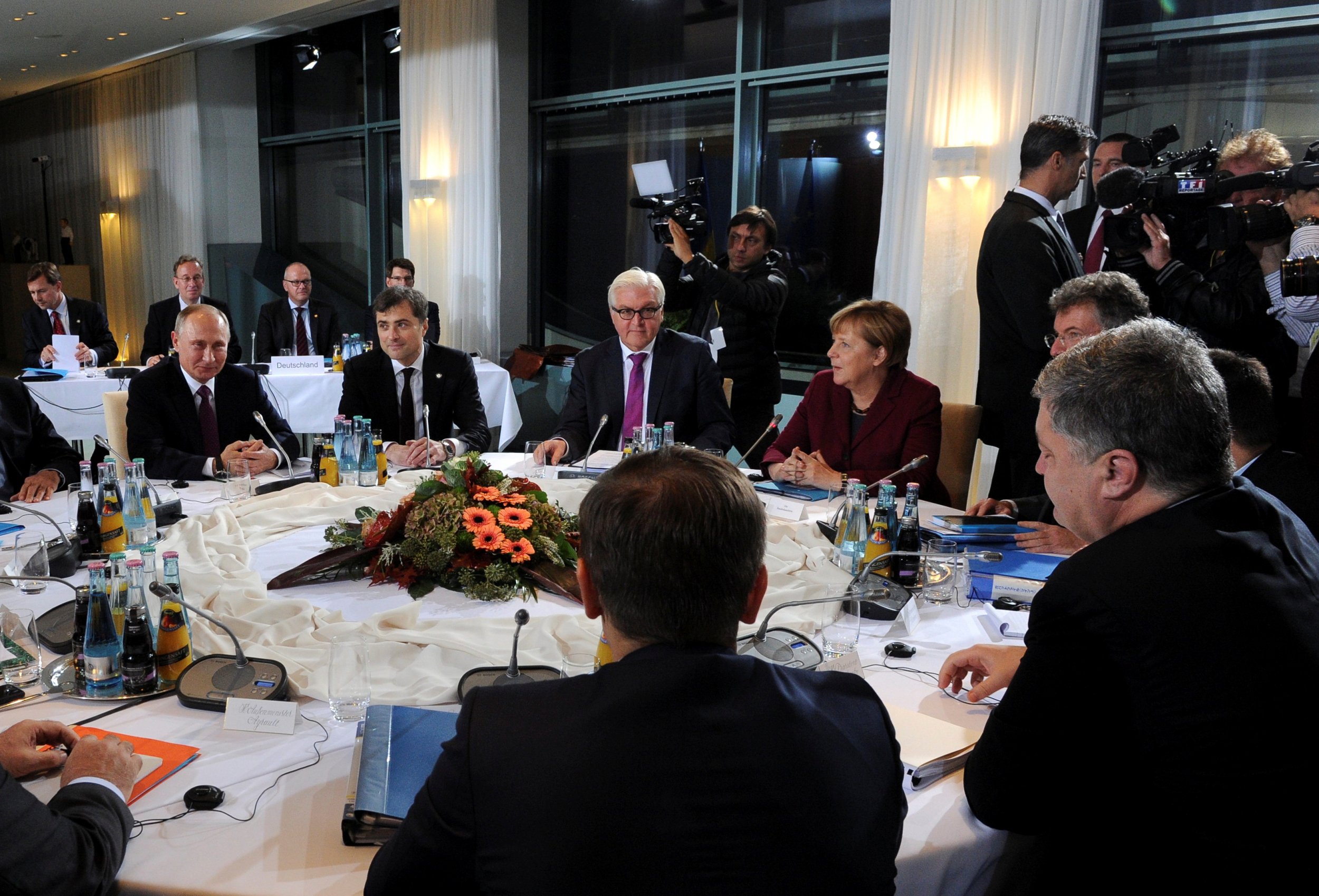 Ukraine's president Petro Poroshenko told his Russian counterpart Vladimir Putin "you should just stop shooting" in a heated exchange last week, it has emerged.
The two met in Berlin, where they were joined by French president Francois Hollande and German chancellor Angela Merkel, in the so-called Normandy format—the name given to the four-way meetings held to discuss the conflict in Ukraine.
The meeting was marred by one major disagreement between Russia and Ukraine, as Moscow supports the idea of separatists in Ukraine holding their own elections, while Kiev does not regard the Russian-backed militants as genuinely seeking self-determination, but rather an extension of the Russian armed forces, occupying Ukrainian territory.
Ukrainian news website Liga, citing sources from the Ukrainian delegation, reported that during the meeting in Berlin, Poroshenko grew tired of Putin's insistence on elections and raised his voice, declaring, "No, you should just stop shooting."
Poroshenko confirmed that he did ask Putin to stop Russian troops' artillery fire, but denied that he yelled, Ukrainian newspaper Obozrevatel reported.
"I do not raise my voice during negotiations, but as far as the request to cease fire, indeed I made such a request to Putin," Poroshenko said.
Putin's spokesman Dmitry Peskov told Russian state news RIA Novosti on Monday that the conversation between the leaders had been "not easy" but corroborated Poroshenko's statement that "there was no exchange at raised tones."
Ukraine's defense forces reported seven servicemen had been wounded in the east Monday, claiming Russian-backed militants opened fire 35 times in a day.