Porsche Models Also Had VW Emissions Test Cheating Devices, Says EPA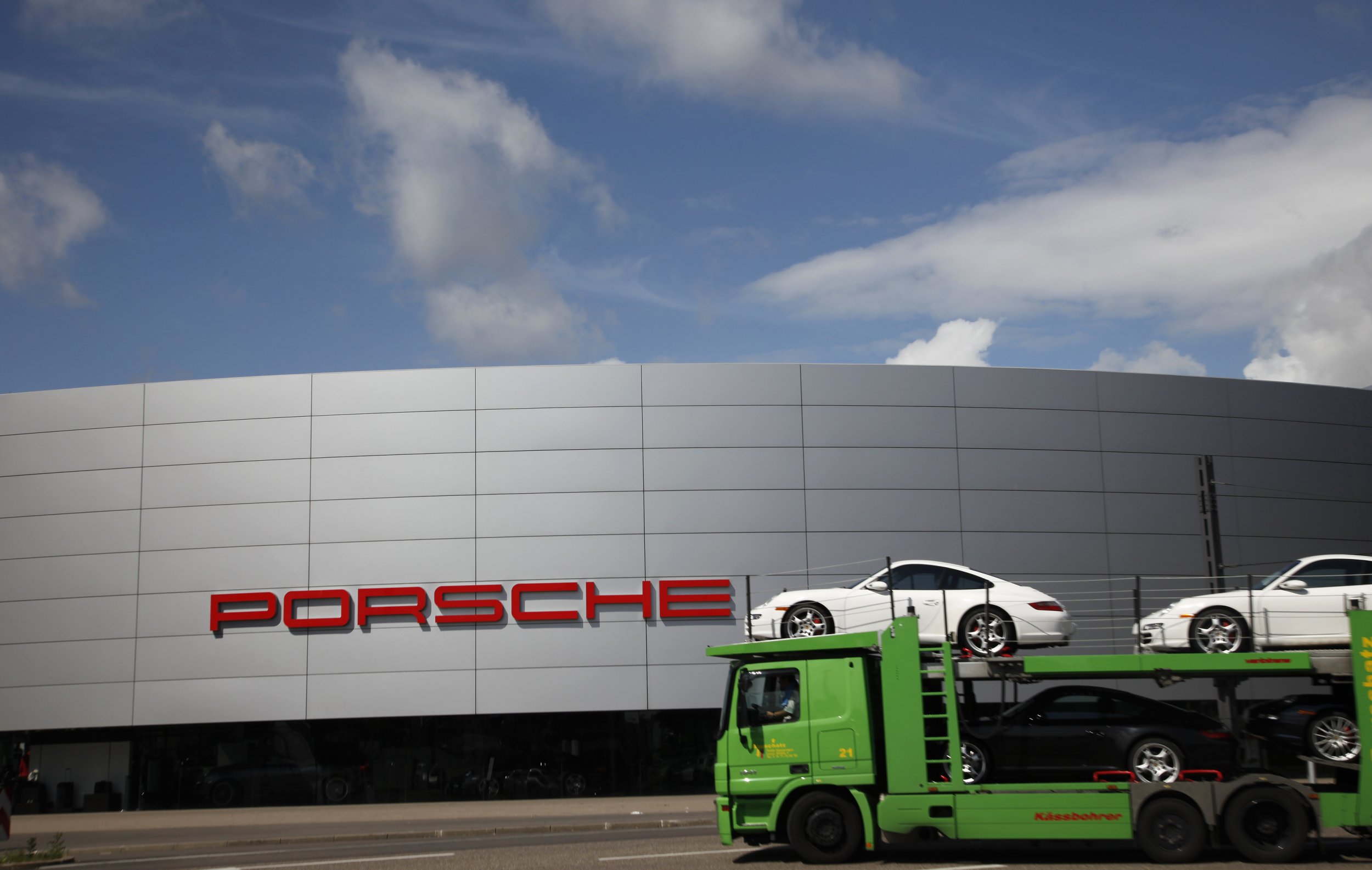 In addition to a fleet of other Volkswagen vehicles, some Porsche models also have a defeat device installed that allow the cars to cheat emissions standards testing, the U.S. Environmental Protection Agency announced Monday. The defeat device, described as a line of cheat code in the cars' computers, allowed them to pump out up to nine times the nitrogen oxide (NOx) allowed by the federal government while out on the road, while appearing to be under the legal limit during testing.
The EPA also announced that more Audi and Volkswagen models than originally reported had the defeat device installed. In a second Notice of Violation issued to the German Automaker on Monday, the EPA added the diesel versions of the 2014 VW Touareg, the 2015 Porsche Cayenne, and the 2016 Audi A6 Quattro, A7 Quattro, A8, A8L, and Q5 model vehicles to the list of light diesel cars that were intentionally built to violate the Clean Air Act.
This adds an additional 10,000 vehicles, all sold since model year 2014, to the widening scandal. It also adds an "an unknown volume" of 2016 models to that list. The EPA is not yet ordering a recall.
"VW has once again failed its obligation to comply with the law that protects clean air for all Americans," Cynthia Giles, the assistant administrator for the Office for EPA's Enforcement and Compliance Assurance. "All companies should be playing by the same rules. EPA, with our state, and federal partners, will continue to investigate these serious matters, to secure the benefits of the Clean Air Act, ensure a level playing field for responsible businesses, and to ensure consumers get the environmental performance they expect."
In a conference call with reporters Monday, Giles elaborated on how the defeat device operated: The cars were programmed to have "two modes of operation," Giles explained, "One labeled 'temperature conditioning mode,' and one labeled 'normal mode.'"
'Temperature conditioning mode' caused the cars to emit significantly less pollution. "After exactly one second of operating in this feature," Giles said, the cars would switch to 'normal mode,' causing a "number of changes" in the vehicle which allowed it to emit far more NOx. The cars also operated under the higher-emitting 'normal mode' while on the road, she said.
Giles declined to comment about whether or not Volkswagen had lied to regulatory agencies about the extent of the cheating. But when the original scandal first emerged, an unnamed Porsche spokesperson told Business Insider that Porsche was unaffected. "We are not affected by VW's problem," the spokesperson said. Per the EPA's announcement, that is untrue.
In response to questions about whether Volkswagen or Porsche had volunteered the information about additional affected cars, Giles said that the defeat devices in the additional Porsche, Audi, and Volkswagen cars were discovered "through testing" by the EPA and the California Air Resources board.