Port of Savannah Ships Forced to Wait at Sea for Days Amid Global Supply Chain Disruption
Almost 80,000 shipping containers (50 percent more than usual) have been left at the Port of Savannah as they wait to be delivered either to their final destinations or to warehouses that are already filled to the brim, the New York Times said.
About 700 containers have been sitting on the Savannah River banks for over a month, not having been picked up by their owners.
Griff Lynch, the executive director of the Georgia Ports Authority, told the Times that ships are being forced to wait at sea for nine days before entering the port. Recently, more than 20 ships were waiting to enter, and were anchored in the Atlantic up to 17 miles off the coast.
"We've never had the yard as full as this," Lynch said. "Certainly, the stress level has never been higher."
What is happening at the Savannah Port is also happening in other places around the world: more than 50 ships were stuck in the Pacific near Los Angeles, while hundreds were held up off ports in China.
Federal Reserve chair Jerome H. Powell said at a panel on September 29 that although there is high demand in the United States, supply is being held back due to factory shutdowns and shipping problems. Inflation is starting to climb, rising above the Federal Reserve's target of 2 percent on average.
"It is frustrating to see the bottlenecks and supply chain problems not getting better—in fact, at the margin, apparently getting a little bit worse," Powell said. "We see that continuing into next year, probably, and holding inflation up longer than we had thought."
The issue at Savannah Port, and other ports around the globe, is not merely the lack of products. Rather, it is that those products are not at their final destinations, where they're supposed to be.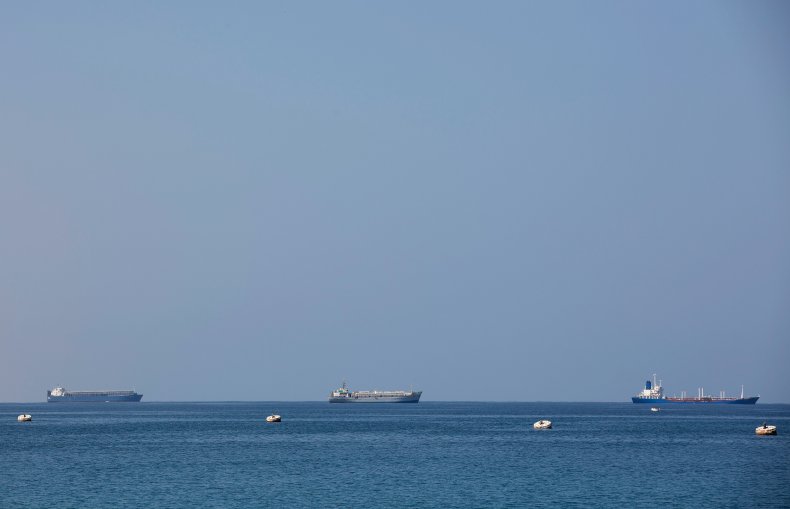 According to Business Insider, the most recent concern for the industries is that the holidays are approaching—which means people will be doing their Christmas shopping. But the problems they're facing will go beyond Christmas.
"There is no indication that it will get better by 2022," Dave Marcotte, longtime retail and supply chain expert from Kantar Consulting, told Business Insider. "Things are really bad...it's like a huge rubber band that keeps getting stretched further and further."
Newsweek reached out to companies IKEA, Wayfair, and Amazon regarding inventory disruptions, but did not receive comment in time for publication.