From Portable Showers to Dying Lawns: How Californians Are Coping With the Drought
Earlier this month, California Governor Jerry Brown made an unprecedented decision: To fight back the devastating effects of the drought that is currently racking the state, its citizens will be forced to cut their water use by 25 percent. It was the first such conservation mandate in the state's history.
Though the executive order has been widely lauded for pushing the state toward a more water-conservative future, it's still unclear exactly how it will be practically implemented. On Saturday, the State Water Resources Control Board issued a revised set of draft regulations to execute the order. In it, individual water districts are given their own water reduction targets; those areas that have historically been big water wasters will be expected to cut back the most, and those that have already shown success in conservation won't have to reduce use significantly. (There currently are no additional cutbacks required of agricultural water users.) There is a small window of time open for public comment, and the board is expected to vote on the regulations during the first week of May.
In reality, though, the drought has already forced many Californians to adapt to a new way of life. Newsweek put out a call to residents of the state to ask them what they've done in the past year to adjust.
Rona Lewis, Nutritionist, Los Angeles
I live in an apartment, and they've replaced our regular toilets with low flow. Personally, I try to do little things to help: turn off the water when I'm brushing my teeth, turn it off when I'm washing my hair or waiting for the conditioner to soak in.
I'm a fitness trainer and take a lot of my clients out for power walks during the day. I see a bunch of homes with either Astroturf instead of real grass or desert-type foliage along with rocks for front lawns. It's hard for those of us who like to grow our own food—I only have a few pots on my balcony for herbs and tomatoes, but my clients and friends who have full-fledged vegetable gardens are frustrated at the restrictions laid upon them.
What so many of us don't understand is why there is such a fight against building desalination plants. It would solve so many water issues here!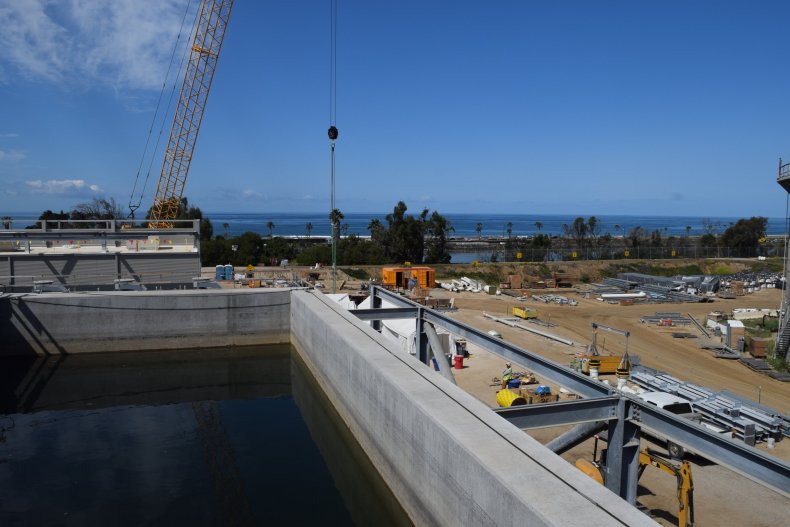 Brian Milne, Business Development Manager, Paso Robles
I live in wine country on the Central Coast of California where we have a ton of vineyards sucking up water and a whole host of water issues.
We had the lake in my hometown of Atascadero go dry. Lakes where I learned to fish (and have written fishing guides and hiking guides about) have gone almost dry.
Our family has cut our water use drastically. We have the brownest lawn on the block, and I'm proud of it. I've only watered our lawn once this spring, and that was when we drained our spa to irrigate our landscape. Our spa is now empty and we don't plan on using it this summer. We've also built a gray-water system that waters our roses from the washer at my parents house. We also have buckets under our rain gutters and use buckets in the shower to catch excess water and reuse it around the house when appropriate.
Additionally, I love to surf, and I've made my own portable shower out of a Roundup Weed Killer Sprayer, and put a pump and nozzle on it and use it to wash off with very little water at the beach. Many state parks in California no longer have water, or the showers they do have waste a significant amount of water. Using my portable shower, I can spread a couple gallons for about three to four showers in the mornings after surfing. That's a lot better than the American average of 17 gallons per shower!
Catherine Trainor, Startup Entrepeneur, Oakland
We bought a pump so that each time we take a bath we can pump that water into a hose to water the plants with. We have a pitcher by the sink so we can pour half-drunk water glasses, water from boiling vegetables, etc., [and use that] to water the plants. In the summer, we let our lawn die. One thing we wish we could do (and that everyone could do) would be to collect water off of our roof for when it rains. An inch of rain on our roof would give us 600 gallons of water, and we'd like to keep it!
Also coming up for the summer: bucket shower!
Hilary Achauer, Writer and Editor, San Diego
We just ripped out our front, south-facing lawn and installed California native plants. We did not install irrigation. The plan is to water it twice a week for eight weeks, and then it should be established well enough that it won't need watering. We've even got some trees—two shoestring acacia trees and an incredible paloverde tree, which is a desert tree with lovely yellow flowers.
Chantay Bridges, Realtor, Los Angeles
At first, I was not dealing with it at all. I heard about it, I felt it, I saw the effects of it. Originally, I sort of buried my head in the sand and attempted to ignore it. Now that it's at a massive level and mandates are being formed, I have taken a look at it more closely. Here's now how we are dealing with the impact of the California drought:
We have reduced our water usage. In lieu of washing daily, even if it's one blouse, we now only wash once per week as an entire family We have adjusted our automatic water sprinklers. Now there are a couple of days where the lawn is not being watered at all. We are not encouraging water type of games with the kids and their friends. Instead, we have given them other options, despite the nice weather.
We are talking to our neighbors, friends and co-workers soliciting suggestions of more ways to conserve. We attended a few neighborhood meetings where they discussed it in length, to educate ourselves and learn best practices.
We are shopping more for water and keep an emergency supply in the home.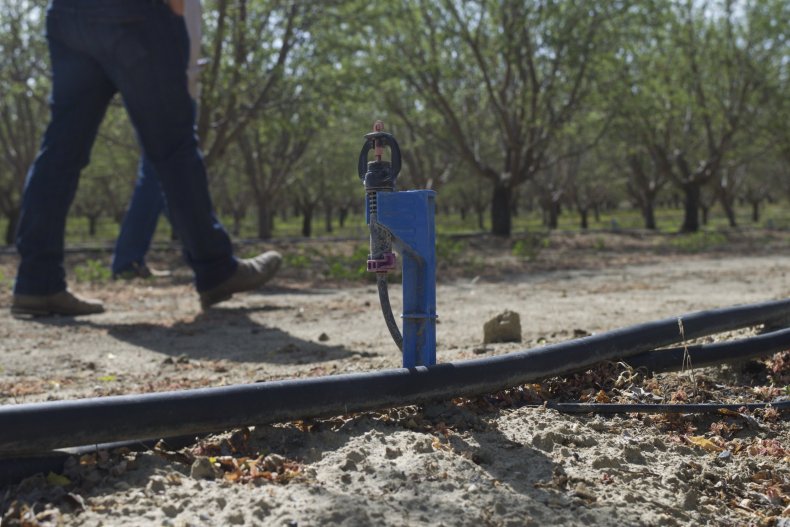 V.J. Sleight, Smoking Cessation Counselor, La Quinta
I have cut the size of my lawn by 75 percent, and I am considering getting rid of the rest of it. I've stopped taking showers every day, especially since some days the only exertion I get is sitting at a desk. I contacted the local water agency, which gave me low-flow nozzles for shower and sinks, plus a plastic bag for the toilet to reduce the amount of water used. I use a dry brush on my car instead of always getting a car wash.
John Cox, Chef, Big Sur
This week [at the Post Ranch Inn], we started using compressed air to clean the plates before loading them into the dish machine. Traditionally, the spray nozzle at the dish station is one of the kitchen's biggest uses of water. By adding the compressed air gun to the station, we have been able to reduce the usage of the water in that area by 80 percent and actually increase productivity. That is a huge savings!
Natalie Nicole Gilbert, Singer/Songwriter, Los Angeles
We received pamphlets last year asking us to avoid water usage during the day as much as possible, such as we would use for laundry, dishwashers, etc. We've since started washing dishes by hand, waiting until a laundry basket is full to do laundry, kept a tighter eye on leaks and drips from the faucets, and generally cut back our water usage on every front we can easily control.
When my doctor advised I take lengthy showers to combat my bronchitis and borderline pneumonia, I balanced that advice with using a small facial and sinus steamer that had much the same effect but required less than one cup of water to create the steam.
We have also thought about moving out of state, particularly because the drought shows no signs of improvement anytime soon. We've begun circulating résumés as far away as the U.K. and Denmark.
Gretchen Hydo, Public Relations Professional, Sherman Oaks
To reduce water, we have cut back on laundry and are wearing our clothes more, flushing toilets less, and watering less. I am a life coach who works from home and my clients come to the house. I did not want to let my garden or my lawn go because it doesn't look very appealing. The guilt I was having about watering and planting was taking its toll. I called a landscaper to see about drought-tolerant plants (I do not think they are appealing at all, but needed to do something). He came over, and after talking I discovered that I could keep my lawn and my plants and save up to 40 percent of water. It sounded too good to be true, but it worked.
Here are the things we did:
We put in a drip system.
In our flower garden we put in water beads that expand 300 percent. They hold water so that you can water less (and the plants still receive water).
We put in some individual sprayers to the root balls of the plants so that they got the water (that is all that needs the water to grow).
We mulched.
We put in a tank that automatically feeds the lawn and flowers bio stimulants—this makes the flowers bloom, keeps them healthy and keep the grass green. It also cuts down on the water
And…..I did put in some colorful, drought tolerant plants
Our yard looks amazing.
Liam Collopy, Communications Executive, Manteca
We recently had a pool company come to our home—which routinely reaches 100-degree temperatures in the summer—to provide a design plan and estimate. With the drought and pending water restrictions, we've had to seriously rethink. In addition, the future of our well-manicured plush green front lawn-which is watered according to preset timers—is quickly becoming an offensive luxury as the drought lingers.
This is the new normal in the Central Valley of California. Appearance is out. Water efficiency and conservation is in.
I'm saddened not only for the farmers in our region but for future generations. I'm not an alarmist but my fear is California is turning into a desert.
Nigel Ravenhill, IT Marketing Specialist, Napa
Drought has made me way, way more conscious of even wasting a little bit of water. Now, if there's some water left in a drinking glass, instead of pouring it down the drain, I either water plants inside or walk outside and empty it in one of our outdoor planters or over our potted meyer lemon tree.
Similarly, I don't let the water go straight down the drain if I'm running the tap to get hot water to wash the dishes. Instead of letting a gallon go down the drain, I'll refill the electric kettle or fill-up jugs for watering the plants before the hot water arrives in the tap.
I had almost a crisis of conscience last Saturday morning after having an ice bath following a hard running workout. I was very tempted afterwards to get a bucket from the garage and move the however many gallons from the second floor bathroom to the garden for watering. My wife ended up pulling the plug later in the day.
All three of these behaviors wouldn't have earned a second thought in previous years.
Finally, we're also thinking of removing the front-yard lawn but we live in a neighborhood with restrictions on landscaping options so we're not even sure this will be possible.
And that's what life is now like in California.