Alternative Comics Find a Hip Home at Bridgetown Festival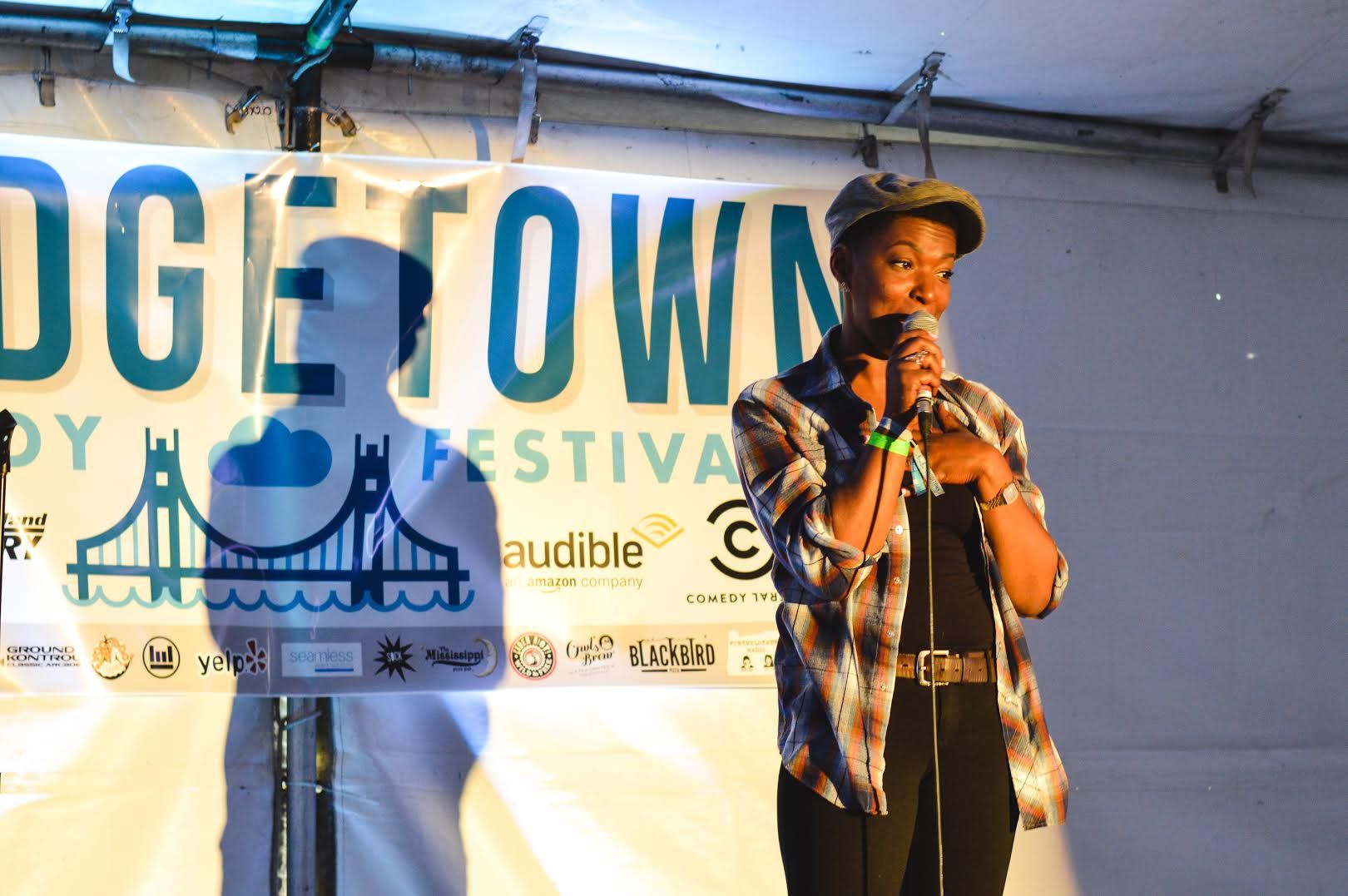 On a threadbare stage in a sweltry warehouse in Portland, Ore., a group of comics wrote and then read "erotic fan fiction" Friday night, perversely twisting the plot lines of classic literature and modern-day film from Slaughterhouse Five to Jurassic Park , to a delighted cadre of Pacific Northwest nerds who love literature and laughter alike. It could have been any given night in this "weird" town, but in fact it's part of a four-day binge of comedy that's emerged as one of the country's premiere tastemaking events for up-and-comers: the Bridgetown Comedy Festival.
Shane Torres was a doorman at Bridgetown before he performed at the festival, back in 2008. He's since appeared on Last Comic Standing and IFC 's Comedy Bang Bang , and Comedy Central named him a "comic to watch" in 2012. He credits the Portland festival for putting himself and his town on a map, but Bridgetown has become something unto itself, too. Amy Schumer and Patton Oswalt have both played here.
"Bridgetown is the template a lot of the other festivals use now," Torres told Newsweek. "This style of condensed hip alternative comedy, all in one place. Nobody was doing that. Or if they were, I don't know who the fuck they are."
Another Portland comic whose career Bridgetown helped break open is Ian Karmel, who grew up in the city, performed at one of Bridgetown's first festivals and wrote and appeared on E! 's Chelsea Lately . He spent a good portion of his Friday set with other area comics positing that Shaquille O'Neal would be a mythical creature excised from society, if not for basketball.
"Without basketball, Shaq has to live in the hills and steal goats for food," Karmel said. Bridgetown is unique because it draws comics of strange stripes, he told Newsweek . "I used to go to Philly to do stand-up," he said. "There are a lot of funny people there, but they're all funny in the same way. Men are different from women, an easy political joke. We're so lucky to get original voices coming through."
Thanks to a crush of new ways to reach an audience, from podcasting to webcasting to Twitter to Vine, comedy is enjoying a renaissance, Torres submits, with lesser-known comedians able to scrape together a living as effectively as they did during the "comedy boom" of the 1980s, when a proliferation of clubs and appreciation kept the industry humming — until it became oversaturated and collapsed.
"What the fuck did Guy Fieri ever do to anyone?" barked Torres in his own set on Friday. "People shit on him all the time, and as far as I can tell, all he ever did was follow his dreams. The man has not done anything wrong. Sure, he looks like a Friday line cook who moonlights at a Hot Topic store. Everybody loves this Bourdain guy, and he seems like the kind of person who's mean to dogs."
There are bigger festivals with bigger budgets, able to pay the gobs of cash required for a Louis C.K. or Bill Burr appearance, but Bridgetown is a curator, Torres says. "This is the Sub Pop, Kill Rock Stars of comedy festivals. It's got a track record."