Portland Cops Piece Together Case Against Man Accused of $50,000 Stolen Lego Racket
Police in Portland, Oregon, have arrested a man they say solicited stolen toys online before selling the merchandise on for a profit.
According to authorities, the Fred Meyer's Organized Retail Theft Unit began investigating 40-year-old Raji Afife Azar in early 2018, suspecting him of leading a fencing operation.
Related: Lego is making sustainable eco-friendly blocks made of sugar cane bioplastic
Police said that investigators posed as thieves offering Azar stolen goods at far below the retail price. Authorities said Azar requested to purchase $13,000 of stolen goods from the undercover investigators.
He was arrested on April 26 after authorities say he purchased supposedly 'stolen' items from undercover officers.
When they searched his southeast Portland home, police said they found "a large quantity of stolen Legos [sic]". The Lego and other toys that had been taken from Fred Meyer stores alone was worth $50,000, according to police.
That estimate did not include recovered merchandise that originated from other retail outlets, police said.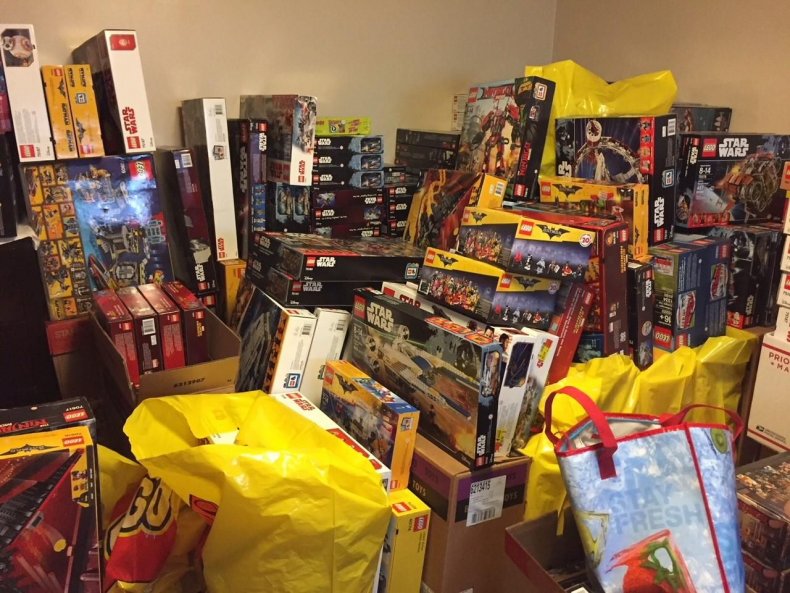 Authorities believe Azar would solicit stolen items through websites like Craigslist and OfferUp, purchasing them from thieves for low prices, before selling them on Craigslist, eBay and OfferUp for a profit. Those stealing the items to sell to Azar were often drug addicts, police added.
Azar has been charged with ten counts of first degree theft, one count of aggravated first degree theft, one count of laundering a monetary instrument and 15 counts of computer crime felony. Online jail information showed that Azar had been booked into Multnomah County Jail and later released on his own recognizance.