Portland Fire Officials Announce Ban on Fireworks as City Faces Record-breaking Heat
Fire officials in Portland, Oregon, announced an immediate ban on all fireworks as the city faces a wave of extreme heat.
Portland Fire & Rescue Public Information Officer Rob Garrison told Newsweek that the ban comes amid "the extreme fire hazard that we have right now."
"We've had three of the hottest days in Portland that we've ever had on record and the forecast for the rest of the week is in the 80s and 90s, so the fire danger is very high," Garrison said. "So due to that, the fire chief and fire marshal have decided to ban the use of fireworks in the city."
Portland Fire & Rescue issued a statement: "Due to unusually hot temperatures and dry conditions, PF&R is announcing an immediate ban on the use of all legal and illegal fireworks.
"PF&R Chief Sara Boone, along with her command staff and Commissioner-in-charge, Jo Ann Hardesty, carefully examined the impact recent weather conditions have had on our city and concluded that a ban on fireworks is the right thing to do for the protection of our residents."
Boone said: "If we don't take this proactive step now, I fear the consequences could be devastating. It is not easy to make a decision like this so close to our national holiday but as Fire Chief I feel I have a higher responsibility to sometimes make unpopular decisions during unprecedented times to protect life, property and the environment."
The statement stated that fire officials will not be patrolling the area for fireworks but noted that they are issuing a "strong warning" that all potential fires will be investigated to see if they are linked to firework use.
"If your firework use is found as a cause, you will be held responsible," the statement said.
According to Garrison, Portland Fire & Rescue hasn't set a date for when the ban will be lifted but noted that it will depend on "the fire danger at this point."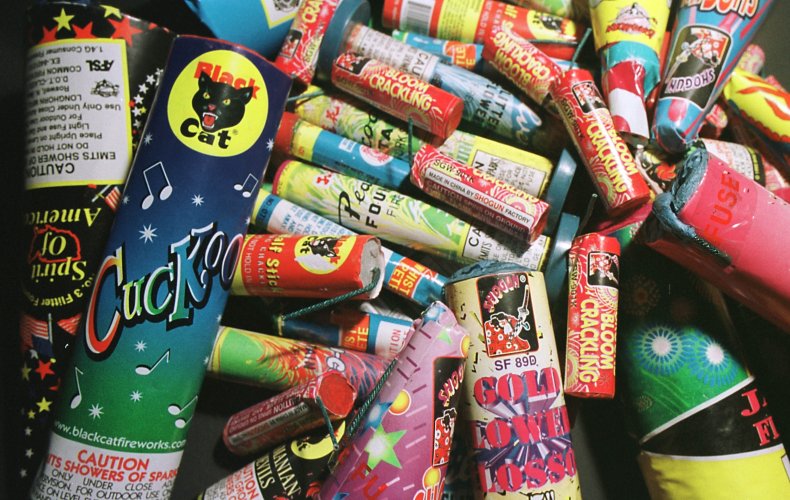 Portland Fire & Rescue also asked residents not to call 911 to report firework use as their 911 system should be used only to report active fires and medical emergencies.
Record-breaking temperatures were recently recorded at the Portland International Airport, reaching 116 degrees.
"The Portland Airport officially hit 116°F shortly after 5pm this evening making this the warmest temperature on record. This breaks yesterday's warmest temperature on record of 112°F. 3 days ago the warmest temperature on record was 107°F set twice in Aug '81 & once in Jul '65," the National Weather Service in Portland tweeted on Monday.
Excessive-heat warnings were issued in parts of Oregon on Monday, as well as areas in Seattle, Washington.
"Very hot and dangerous temperatures today before temperatures cool slightly through the rest of the week but still remaining hot," the National Weather Service said in the warning.
The National Weather Service in Seattle also reported record-breaking temperatures on Monday.
"A week ago we posted a graphic outlining all the records that were at risk during the heat wave. Here's a snapshot of all those records that fell as well as a summary of the new records. This doesn't include oddball records such as consecutive days above 100°F," Seattle's National Weather Service said in a tweet.