Portland Landlord Pleads Guilty to Pulling Gun on Black Tenant, Calling Him N-Word
A Portland, Oregon, landlord reportedly pleaded guilty on Thursday to pulling a gun on a Black tenant whom he called the n-word.
The August 2020 incident caught on video showed Leon Drennan using racial slurs and pointing a handgun at Torrance Hunter, a resident at the Stewart Hotel in downtown Portland, local news station KTVB reported. Drennan owned the hotel at that time.
During the Thursday hearing at Multnomah County Circuit Court, Drennan, 75, pleaded guilty to a number of criminal charges involving the incident with Hunter. The charges included one count of second-degree assault, one count of unlawful use of a weapon, and one count of first-degree bias crime with a firearm.
Police arrested Drennan after the incident and prosecutors charged him in September 2020 with multiple counts of second-degree assault, unlawful use of a weapon, menacing and bias crimes.
The lawsuit against Drennan also alleged that the 75-year-old hit Hunter in the head with a crowbar and pistol-whipped him. Hunter sought up to $6 million in damages, according to KTVB.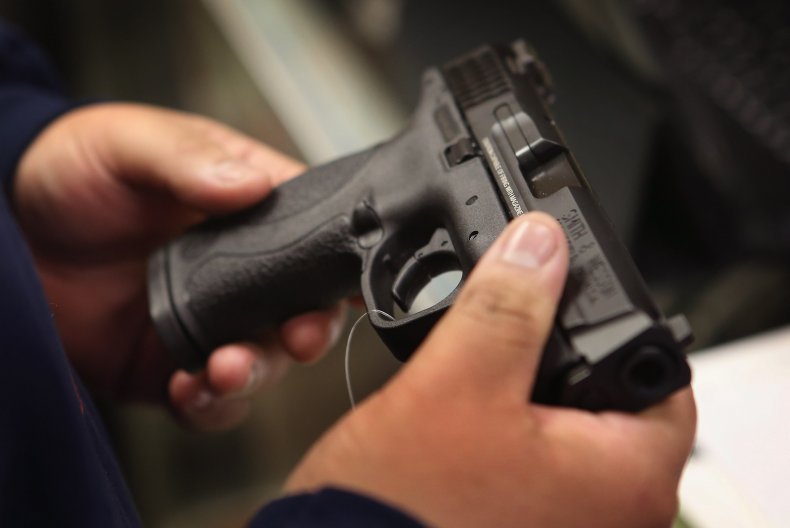 Drennan also faced charges for incidents involving two other hotel residents, Latif Bossman and Kambria Kony.
In a separate incident in 2020, Drennan had reportedly also pointed a gun at Bossman and called him the n-word after the tenant stepped in to defend fellow resident Kony, who is also Black. Drennan was reportedly talking to Kony as he pulled out a gun and threatened to shoot his dog, which prompted Bossman to verbally intervene, according to court documents.
In response, Drennan told Bossman, "Get out of my building, you n-word."
Bossman also filed a lawsuit against Drennan over their confrontation and sought up to $4.5 million in damages.
In exchange for his guilty plea, the district attorney's office dropped the charges that are not pertaining to Hunter's case, and prosecutors suggested a reduced sentence of three years of probation and no contact with any of the three victims.
Drennan was also sentenced to a drug and alcohol evaluation and banned from weapons, firearms, or ammunition. He was also recommended to attend an emotions management class or other treatment sessions per a parole officer.
The Bossman lawsuit that was filed this week was dismissed, according to court records. However, Bossman's attorney, Michael Fuller, said that he and his client were pleased with the results.
"Considering that he had to plead guilty to felony bias crimes, sell his waterfront home to pay our civil settlement and leave the state on probation, we are satisfied with the legal outcome," Fuller told Newsweek. "Our client is the author of Prison Fathers: Parenting Behind Bars, and so he knows firsthand the harm of draconian prison sentences."
Bossman settled his case and accepted $185,000 in compensation, Fuller said. Meanwhile, Hunter also accepted compensation according to his lawsuit settlement, but Fuller didn't know how much it was.
Update 11/9/21, 9:36 a.m. ET: The story has been updated to include comments from attorney Michael Fuller.