A Portland man who fired a gun at a courthouse due to his "political and patriotic" desire to stand trial will spend the next five years on probation.
On Tuesday, a Portland judge handed down the ruling for 40-year-old Cody Melby, who fired a 9 mm handgun in the exterior of the Mark O. Hatfield federal courthouse in downtown Portland on January 8.
While speaking to reporters, Melby's attorney and public defender Bryan Francesconi stated that Melby fired the weapon because "he wanted to get in front of the court for political and patriotic reasons. He is an intensely patriotic person."
Two days prior to Melby firing his gun, police gave him a citation for criminal trespass while in possession of a firearm after he tried to enter the Oregon State Capitol during a far-right rally. Salem police stated that he also refused to leave the premises.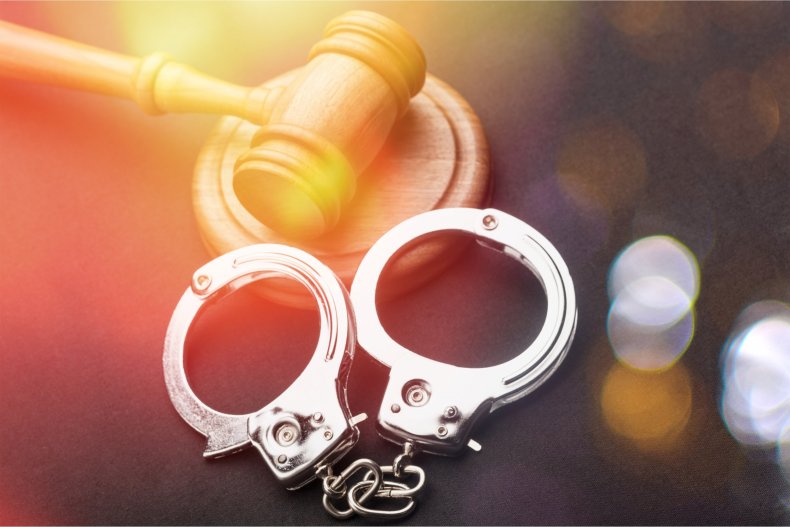 In October 2021, Melby pleaded guilty to one count of possession of a firearm in a federal facility for the Jan. 8 incident. Both federal prosecutors and Melby's attorney have asked U.S. District Judge Karin Immergut for a lighter sentence in lieu of probation, but Immergut believes that Melby is a threat to society.
"I will ask you to have a discussion with probation before you start sending emails to folks, because I'm concerned that you could find yourself going down a path that would not be helpful to you," Immergut told Melby at sentencing regarding him potentially retaliating due to his sentence. "So to the extent that there is anything that's perceived as threatening, for example—that would not be good for you."
Melby's case is similar to another QAnon supporter's who ran into trouble with the law for using a weapon for the basis of attention.
On August 18, Ian Alan Olson, 31, of Nashotah, Wisconsin, was arraigned in federal court in Milwaukee for attacking two uniformed U.S. Army servicemen. Olson will be sentenced November 18 before U.S. District Judge Brett H. Ludwig. He faces up to two years in prison due to his attack on the soldiers with a paintball gun that resembled a rifle.
Olson also made "unsolicited comments" to the National Guard during a trip to the Capitol in March 2021.
While at the Capitol, officers stated that Olson's car was covered with QAnon decals including orange spray-painted "Qs" and QAnon messages "Trust my plan" and "WWG1WGA"—which is an abbreviation of the QAnon slogan "where we go one, we go all."
Olson also had the phrase, "OMW 2 DC" painted on his car, which the FBI interpreted as "On my way to Washington, D.C."