Portland Police Call End to Patriot Prayer, Antifa Rally After Tensions Flare: Latest Update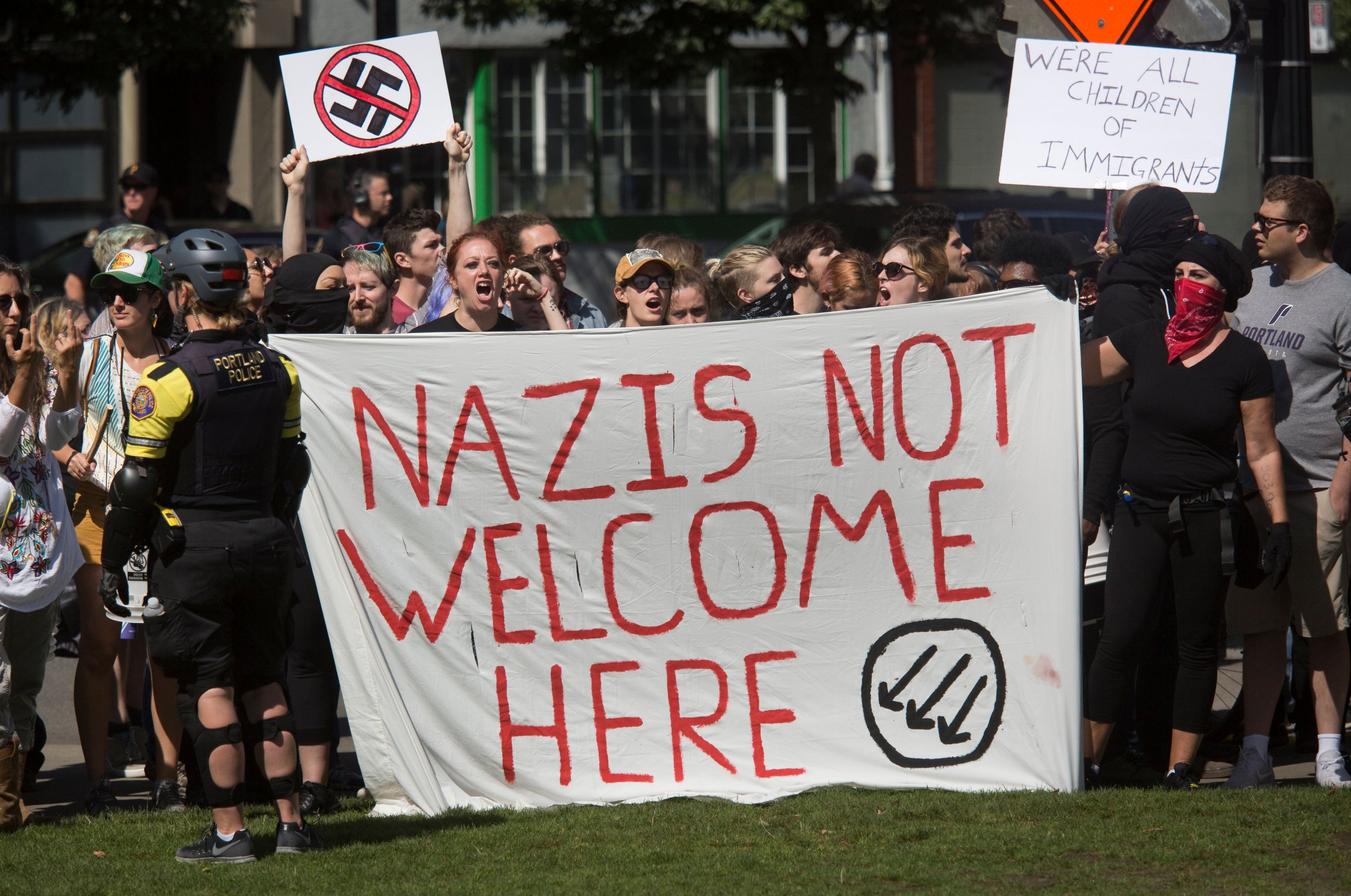 Portland police have declared a disturbance and told Patriot Prayer members and antifa members to disband, according to the latest reports.
One reporter on the scene called it "intense" and one news reporter was photographed bleeding after tensions escalated.
The protest featured "small scuffles" that broke out Saturday and Portland police deployed "flash bang" devices and other means to disperse hundreds of right-wing and self-described anti-fascist protesters, according to The Associated Press.
The AP confirmed that, "Just before 2 p.m., police in riot gear ordered people to leave an area downtown, saying demonstrators had thrown rocks and bottles at officers."
By close to 4 p.m. Pacific Time the crowds had been cleared, according to oregonlive.com.
"Get out of the street," police announced via loudspeaker.
"Portland police now calling event a civil disturbance & ordering people to disperse as Patriot Prayer marches back east down SW Market," tweeted reporter Shane Kavanaugh, with the Oregonian. "More threats of riot control agents being used."
Portland police said in a tweet they have "continued to seize items that can be used as weapons throughout today's protests."
This isn't Portland first brush with such a rally this summer.
Organized by Patriot Prayer leader Joey Gibson, Saturday's rally is the third Oregon's largest city has experienced this summer. This rally was held at a waterfront park so some of Gibson's supporters could carry concealed weapons, the AP reported.
Two previous riots had bloody fistfights so the tensions and blood at this one were not unexpected. Protesters saw a significant police presence that included bomb-sniffing dogs and weapons screening checkpoints for this rally, however, the AP reported.