'Feds Arriving in Portland Dealt a Final Blow to My Pizzeria'
I went out for pizza a lot as a kid and ironically enough, I think it was actually after a protest in the 70s that my mom first took me to Old Town Pizza. It ended up being my favorite restaurant—I had my ninth birthday there and my 30th.
Then, in 2003, I read in the local paper that Old Town Pizza was for sale. I made the decision to put everything I had on the line and purchase it—I didn't want the restaurant to shut because it was such a landmark in downtown Portland. Then in 2011, I decided to pursue my other dream of starting a craft brewery. I opened Old Town Brewery in northeast Portland and we began brewing our own beer.
Fast forward to March 16, 2020 when COVID-19 hit and Governor Kate Brown shut down dine-in for restaurants. We now had two brewpub locations that were only able to offer to-go food. Sadly our downtown and flagship location, Old Town Pizza, was hit the hardest.
Because of the pandemic, people were avoiding densely populated areas, and downtown Portland is the most densely populated area in Oregon. We lost a lot of business as office workers and tourists who were no longer coming to the area.
During these difficult times many tent communities also began growing in our neighborhood. Right when COVID-19 hit Portland a moratorium was put on dismantling city camping and that really increased the number of people that were camping on the streets of downtown.
From a business perspective, at first we were hit by about an 80 percent reduction in sales because of the pandemic. Then things got worse. All over the news were stories about the downtown protests. The perception changed and people felt safer in the suburbs than the downtown areas. At that point revenue decreased to around 90 percent less than normal.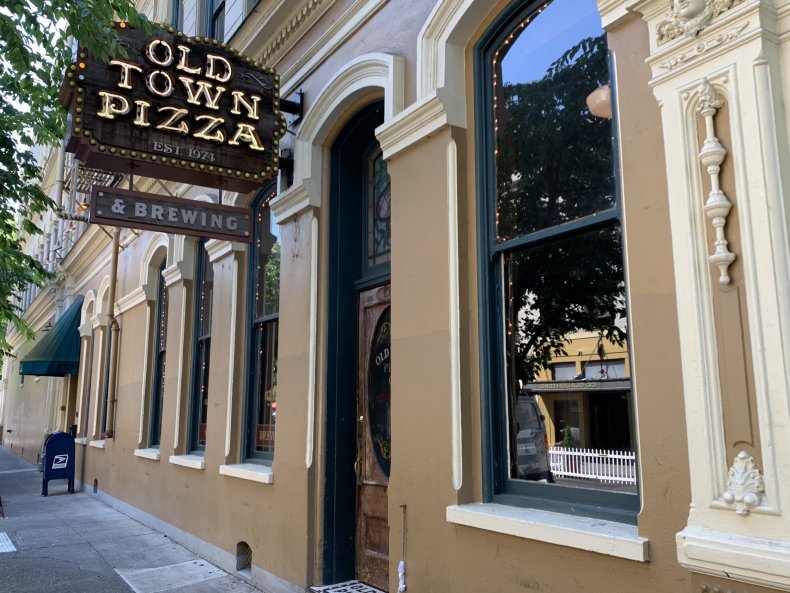 These protests have left me incredibly conflicted; I'm experiencing a lot of mixed emotions tangled together. I really believe in the Black Lives Matter movement and I think it is exposing the systemic problems we have in this country and in the world.
As somebody who grew up in Oregon, peaceful protests have always been something that has been part of the state's DNA. My wife and I teach our kids to stand up for their beliefs in a meaningful way. The Black Lives Matter movement is a great example of how our youth, adults and our country can make positive change together.
I think the challenge I have is when the protests become violent and destructive in our city, when I also want these social changes. As a business owner who is trying to provide a gathering place for our community, jobs for my employees and provide for my family, I know we need peace in our city.
The arrival of federal agents seems to have have only inflamed our city. Protests here appeared to be quietly reducing down to about a few hundred demonstrators a day. Then federal agents began to arrive on July 4 which seems to have ignited justified anger in Portland. Today people are protesting in the thousands. Unsurprisingly, our sales were dipping faster after July 4 as the unrest ignited nearby. It was shortly after that we experienced our lowest day of revenue on July 9.
Since COVID-19 hit, our sales kept reducing each week, until we hit a point where on July 9 we sold one pizza and one can of beer to go—our revenue for the day was $18.75. With two people on staff we have to pay wages, the cost of the ingredients and monthly lease payments. $18.75 in sales was not going to come close to covering those expenses. It had got to a point where it was costing us more money to stay open than to close. While it pained me, I made the tough decision to close on July 12.
Though the protests themselves are about ten blocks away from us, there is a perception that downtown is dangerous. Most of the protests have been peaceful, though every now and again there has been destruction and violence. Our customers really wanted to support us, but what people were seeing on the news was that there were safer places to go in Portland and our residents began avoiding our downtown area.
From a "work-life balance" perspective, I haven't been able to take a day off since the pandemic hit. I have been working nearly 80 hours a week. When the downtown location closed it was pretty emotional and hard-hitting. It got to the point where I recently had to leave town for a couple of days to escape the pressure. Right now, I have no income and our business is losing thousands of dollars every month. As a business owner you don't qualify for unemployment, so I'm losing money trying to keep the business around, while also somehow trying to support my family.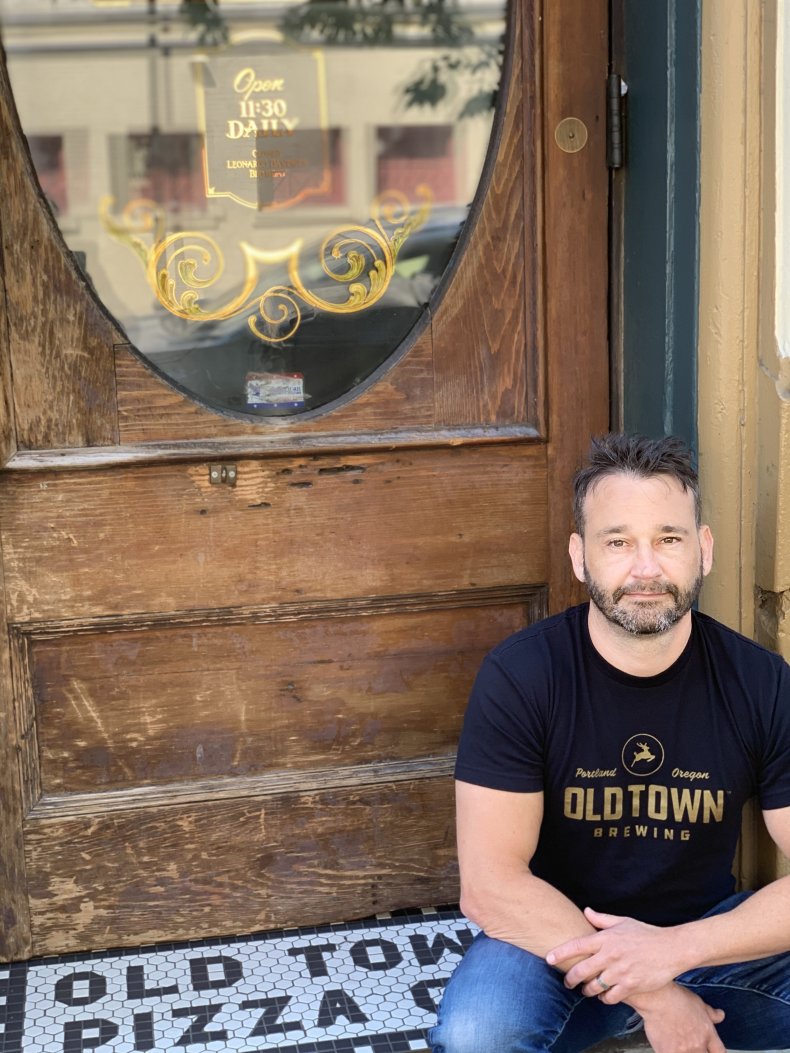 It's been heartbreaking to have to lay off more than half my employees. While it has been hard for me to do that, it is a lot harder for them because they have bills to play.
I was able to get Paycheck Protection Program (PPP) loan. Though we were losing money during that time I was able to pay staff and keep my businesses open with those funds. The loan allowed me to hold on. Running out PPP loan funds was the biggest contributing factor for us closing down on July 12. I just didn't have the resources to pay my staff when we were losing even more money as the pandemic and protests continued.
I do feel like our country and state are looking at general solutions to help businesses that are hurting like restaurants. But it's one thing to be a restaurant during a pandemic. To be a restaurant in downtown Portland during a pandemic, with protests and the arrival of federal agents is just brutal.
Across the country there are places that really provide character to cities. And a lot of those are small businesses and restaurants. I think we need cities with character and personality—not just a load of chain restaurants that you can go to anywhere in the country. We really do need help for the unique small businesses in Portland and we need it fast. Right now, we're closed and we have to pay rent, utilities and insurance and all those other costs. We really hope that state and city officials have a plan, because there's only so long we can hang on for.
Sometimes I'm making decisions to try and move forward because that's all I can do. And then I stop, reflect and realize these are crazy decisions I never thought I'd have to make. We're just living through history.
Even though there are tough times, something that brings me perspective is knowing that I'm not in this alone. This is happening to a lot of other small businesses.
There have been a lot of fellow business owners that have been very supportive and I'm very appreciative. I'm naturally an optimistic person, but there are some days where I just wake up and feel so frustrated. The only way to make it through this is to persevere.
But I don't know how long this is going to last—the protests and the violence and the federal agents. Will it be a few months and then we can start rebuilding? Or will this be half a year, or more than a year? If that's the case, we just can't survive it.
Adam Milne is the owner of Old Town Pizza and Old Town Brewing in Portland, Oregon. Old Town Pizza was established in 1974 at Old Town's Merchant Hotel building. It is a Portland institution known for its incredible pizza, cozy atmosphere and beer. Old Town Brewing opened in 2011 and has since earned 16 medals, 8 from the world's most prestigious beer competitions; The World Beer Cup and Great American Beer Festival. Follow them on Instagram at @oldtownbrewingco.
All views expressed in this piece are the writer's own.
As told to Jenny Haward.