Portrait of an Irish Jihadist as a Young Man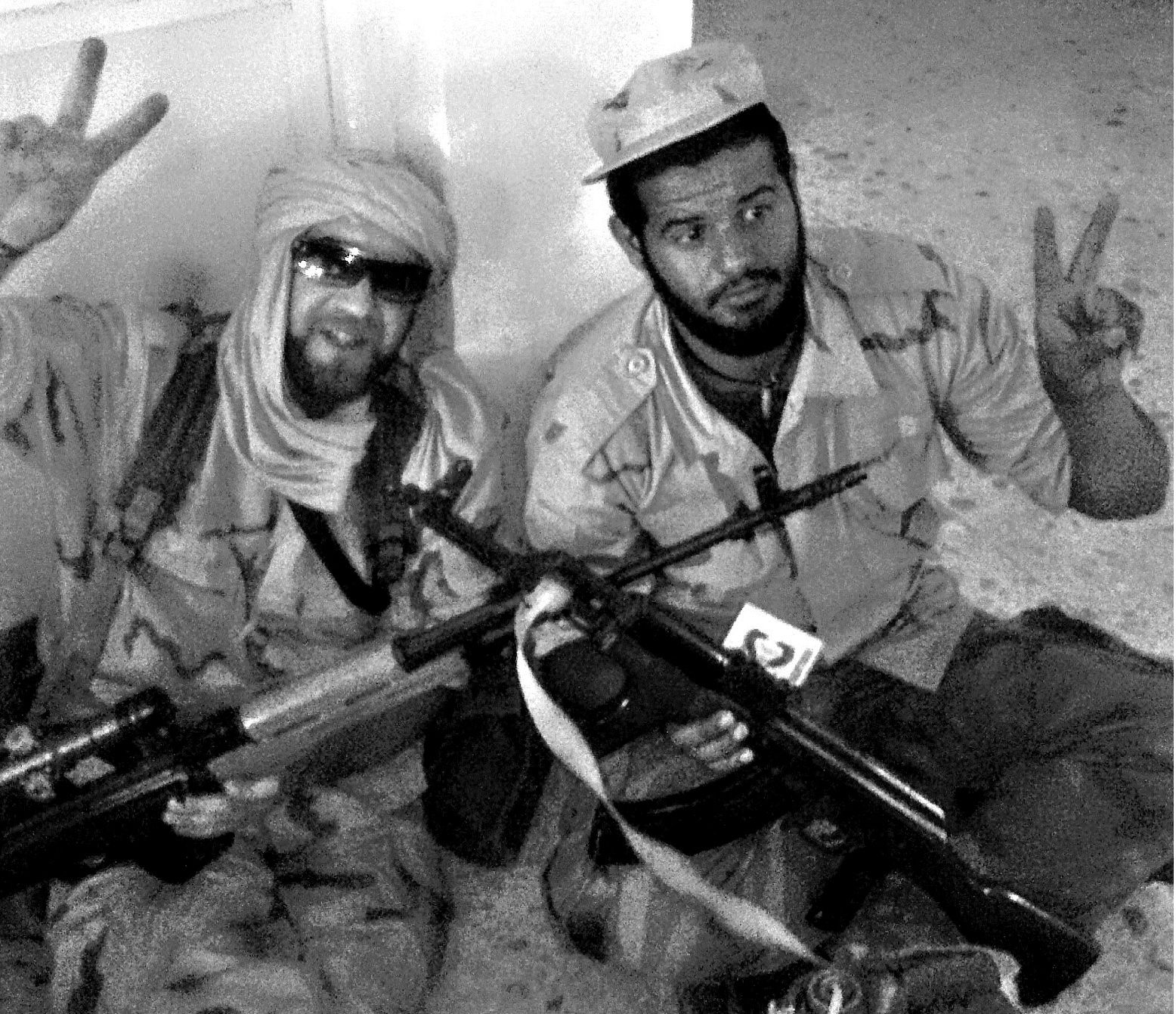 What would inspire a Muslim to go to fight in Syria? For Houssam Najjair, 34, a.k.a "Irish Sam," it was patriotism.
Half Libyan, half Irish - his mother converted to Islam 30 years ago and was one of the first women in Ireland to wear a hijab - he grew up in Ireland as a devout Muslim. He was also conflicted by his place in the world.
"I had a real identity crisis growing up," he admits. "I identified with being a Muslim, but I was in a Western culture."
After watching the events of the Arab Spring in 2011 on television and reading radical Facebook pages, Najjair went into a tailspin. "What led me to the frame of mind to buy a one-way ticket to war-torn Libya?" he asked. His epiphany came when he learned foreign mercenaries were raping Libyan women.
"The fact that rape was being used as a tool of war made me want to be there, to do something," Najjair said, from his home in Dublin.
His brother-in-law, Mahdi Harati, had set out for Syria before him and formed the Tripoli Brigade, which went on to topple Qaddafi. Najjair was much in demand for his skills - he spoke Arabic and English, had military experience, and was pragmatic. He arrived in Libya, trained as a sniper and weapons expert, and joined the brigade.
After six months of fierce fighting, the Tripoli Brigade entered Tripoli, the Libyan capital, at the end of August 2011. "We were the guys the day Qaddafi fell who were fighting building to building to liberate the country," Najjair said proudly. "We were the guys who did it."
Once Qaddafi was overthrown, Sam returned to Ireland and began feeling even more acutely a sense of cultural displacement. "Who was I?" he asked himself.
He wrote a book about his Libyan experiences, Soldier for a Summer, and in 2012, at one of the bloodiest flashpoints of the Syrian war, he flew to Turkey, then to Idlib, Syria, to join Harati, setting up a brigade of Libyan fighters who had come to aid their Sunni brothers.
"I knew I had something to offer - everything we learned from the Tripoli ordeal," Najjair said. "We wanted to train the Syrians who did not know how to fight. If I could do that, I could sleep better at night."
But arriving on the ground in Idlib, Najjair was shocked at the lack of trained soldiers. Many of the men - members of the opposition Free Syrian Army - were doctors, students, and farmers. "They had no experience. They were using old weapons from Iraq, malfunctioning, sabotaged material."
Veterans of the Libyan fighting, who had already toppled a dictator, taught them military maneuvers, procured better arms and offered humanitarian assistance.
"We tried to make their weapons usable." Eventually, Najjair said, it became too dangerous for Libyan fighters to stay inside Syria because of the Mukhabarat, Assad's vicious secret service. "Things got too hairy," Najjair said. "The regime was putting the eye on us."
After four months of air strikes and ambushes, Najjair fought his way to the Turkish-Syrian border and returned to Ireland. He now watches as the movement becomes increasingly radicalized, and he worries for young men who will join the cause for romantic notions. This is not the Spanish Civil War, he warns. The Free Syrian Army is disintegrating, but while it is still "the people's army - it is being weakened" by the more fundamentalist groups.
Najjair's other concern is that many young men, inexperienced in war, get fired up and buy one-way tickets to Syria. They then come up against seasoned Hezbollah fighters, who are aligned with Assad's government regime.
"Hezbollah are strong fighters, used to urban warfare. My message to young men wanting to fight in Syria is, 'Don't Go! Do not think of going over. The Army does not need manpower. There is a lot of humanitarian work you can do. But fighting is suicide.' "
"I would not have gone if I did not have experience to give," he said.
But would he do it again? He thinks carefully, and he remembers the air strikes, the rusty weapons, the raids, and the strength of the Assad regime's forces. "I think that we did what we had to, then it was time to go," he said. "We fulfilled our mission."
Portrait of an Irish Jihadist as a Young Man | World