Portraits: Survivors of Auschwitz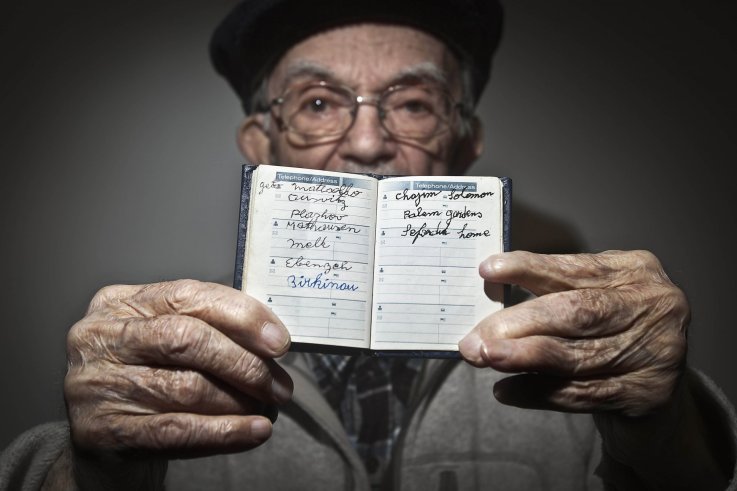 The men and women in these portraits have survived the unimaginable. Seven decades ago, each one passed through Auschwitz, the infamous Nazi concentration camp complex linked forever in history with the phrase that greeted arrivals to the main camp: "Arbeit macht frei," or "Work makes you free."
Many of their family members and fellow arrivals were sent immediately to the gas chambers, their remains cremated in ovens. Those pictured here were spared, only to be subjected to horrendous conditions: disease, starvation and brutal treatment by the Schutzstaffel -- guards of the Nazi regime, commonly known as the S.S.
They escaped death at the hands of their persecutors, either liberated at Auschwitz on January 27, 1945, or from another camp or hiding place. The United Nations General Assembly chose the date to mark International Holocaust Remembrance Day.
These survivors are now in their 80s and 90s. Some are pictured holding photos of those who didn't live to tell their stories, bearing witness to the millions who died during the Holocaust, including six million Jews, as they have for the seven decades since they were freed.