Portugal, Europe's Latest Sick Man, Takes Its Medicine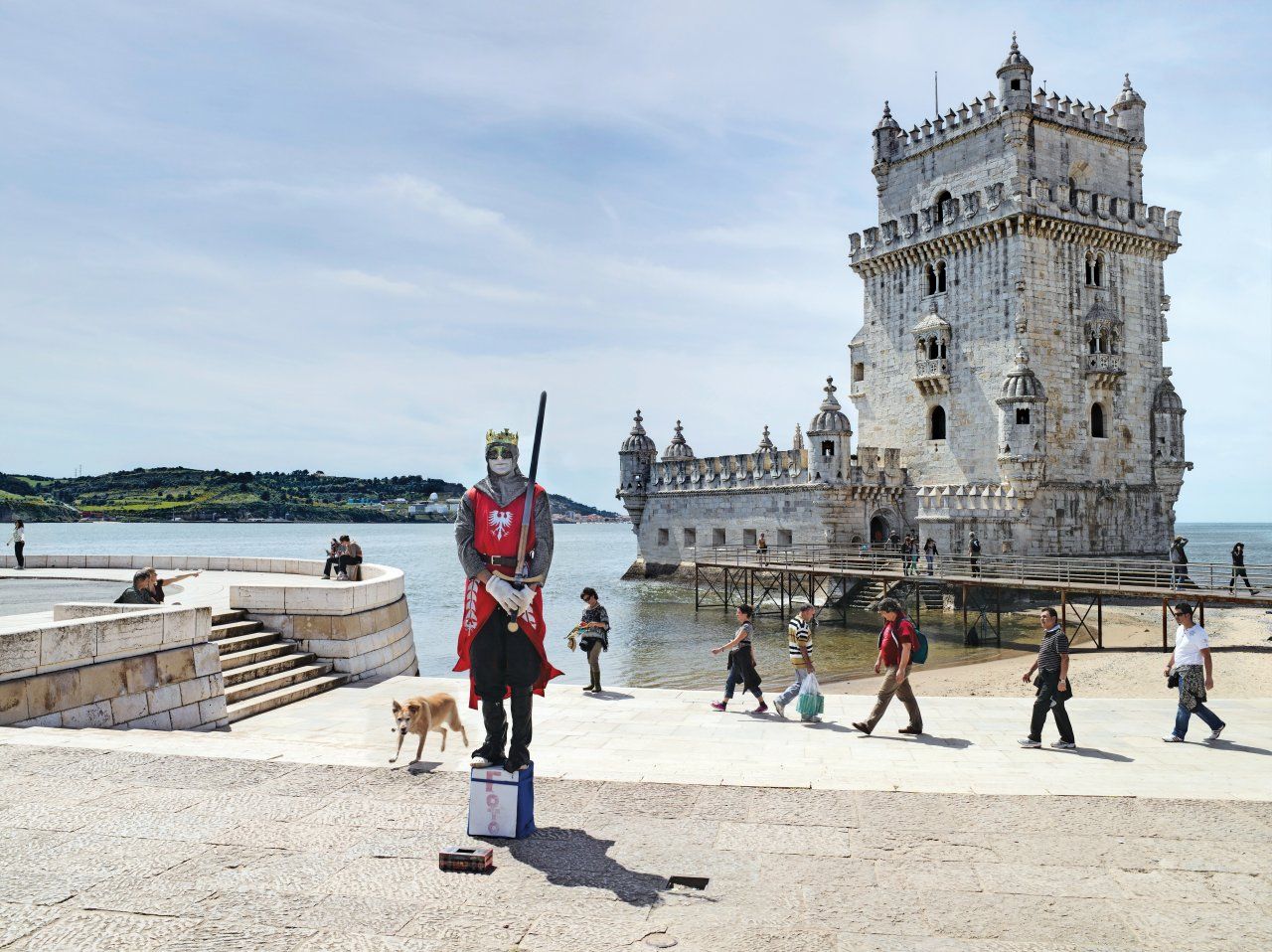 Europe's post-crisis bailout sagas offer a range of outcomes. Greece, clinging to the euro, has utterly failed to comply with the terms of its multiple bailouts. Spain will prove whether a country with 24 percent unemployment can cut its way back to prosperity. Then there's Portugal, smaller and less drama-prone than its Mediterranean neighbors and literally on the fringes of Europe. Here's a country that embraced austerity and has dutifully delivered on its promises. But it isn't getting anywhere near the credit (literally or figuratively) it deserves.
In April 2011, Portugal, grappling with high deficits and choppy markets, turned to the European Union and the International Monetary Fund for a €78 billion bailout. Next came austerity. The government slashed salaries for civil servants and benefits for higher-earning retirees and raised taxes on everything from income to gasoline. It worked. Portugal's annual deficit fell dramatically from 10.2 percent of GDP in 2009 to 4.2 percent in 2011. In the first half of 2012, Portugal's deficit was €4.14 billion—safely under the bailout's limit.
But the side effects of this medicine are harsh. The economy is shrinking at about a 3 percent clip so far in 2012, and the unemployment rate rose to 15.2 percent in May. And yet Portugal is muddling through without the social unrest and anti-bailout brinksmanship seen elsewhere in Europe. It helps that Portugal is a more ethnically homogeneous country than Spain and has a less toxic political culture than Greece does. But there's more to the story. Portugal is succeeding in part because of its ability to attract overseas capital and tap into foreign markets.
In contrast to other European countries, Portugal has been aggressive and successful in privatizing assets. In December 2011, Three Gorges Corp., the Chinese electricity company, paid about €2.7 billion for a 21 percent stake in EDP–Energias de Portugal. Last February the government struck a deal to raise nearly €600 million by selling a chunk of its power-grid operator to Chinese and Omani companies. Next up: sales of stakes in airline TAP Portugal and airport operator ANA.
As I stood during a recent visit on the piers at Belém, the port from which Portugal launched its audacious 15th- and 16th-century explorations, it struck me that the country is rediscovering its internal Prince Henry the Navigator. Centuries ago, separated from Europe by the large landmass (and sometime threat) of Spain, Portugal took to the seas early and often. Now that Spain, its largest trading partner, has slipped into deep recession, Portugal is finding customers for its industrial and agricultural goods in rapidly growing former colonies like Angola and Brazil and in Asia. In 2011 exports rose 7.6 percent. And in June exports were 9.2 percent higher than in June 2011. Portugal may even sport a trade surplus in 2013.
While Portugal's goods exporters benefit from rising prosperity in emerging markets, its services exporters are benefiting from lower prosperity in developed markets. Both the euro and the dollar go farther in the Algarve than in most other sunny places in the euro zone. My room at Starwood's posh hotel in Évora, a converted monastery, cost a mere $250. The unscientific census I conducted walking around the cobblestone streets of Lisbon's tourist-packed Bairro Alto tallied a disproportionate number of French families.
The undercurrents of anger roiling Spain and Greece are not evident in Portugal, perhaps because Portugal, which sat out much of the 20th century economically and politically, is only a few decades removed from abject poverty and isolation. When I lived in Portugal in the 1970s, our Volkswagen van clattered on bumpy roads through a countryside unblighted by electricity poles; the woman who cleaned our home made her own toothpicks. Today, while the bumpy roads have been replaced by divided highways that stretch deep into the sun-drenched Alentejo, Portugal sports an economic profile much more like a former Soviet-bloc country than a Western European one. (Its GDP per capita in 2011 was roughly equal to that of Slovakia.)
With higher exports and nods of approval from ratings agencies, Portugal is being rewarded to a degree in the marketplace. But not from where it matters most. In 2012, the bond market, not the Olympics or the European Cup, is the true measure of a European country's international strength and national ego. Complying with demands for austerity was supposed to lower interest rates to the point where the bailed-out country could afford to borrow on its own. But yields on Portugal's 10-year bonds remain unacceptably high, above 10 percent.
Portugal is like an Olympic gymnast who follows a strict training regimen and nails the compulsory routines—but still gets failing grades from the judges.