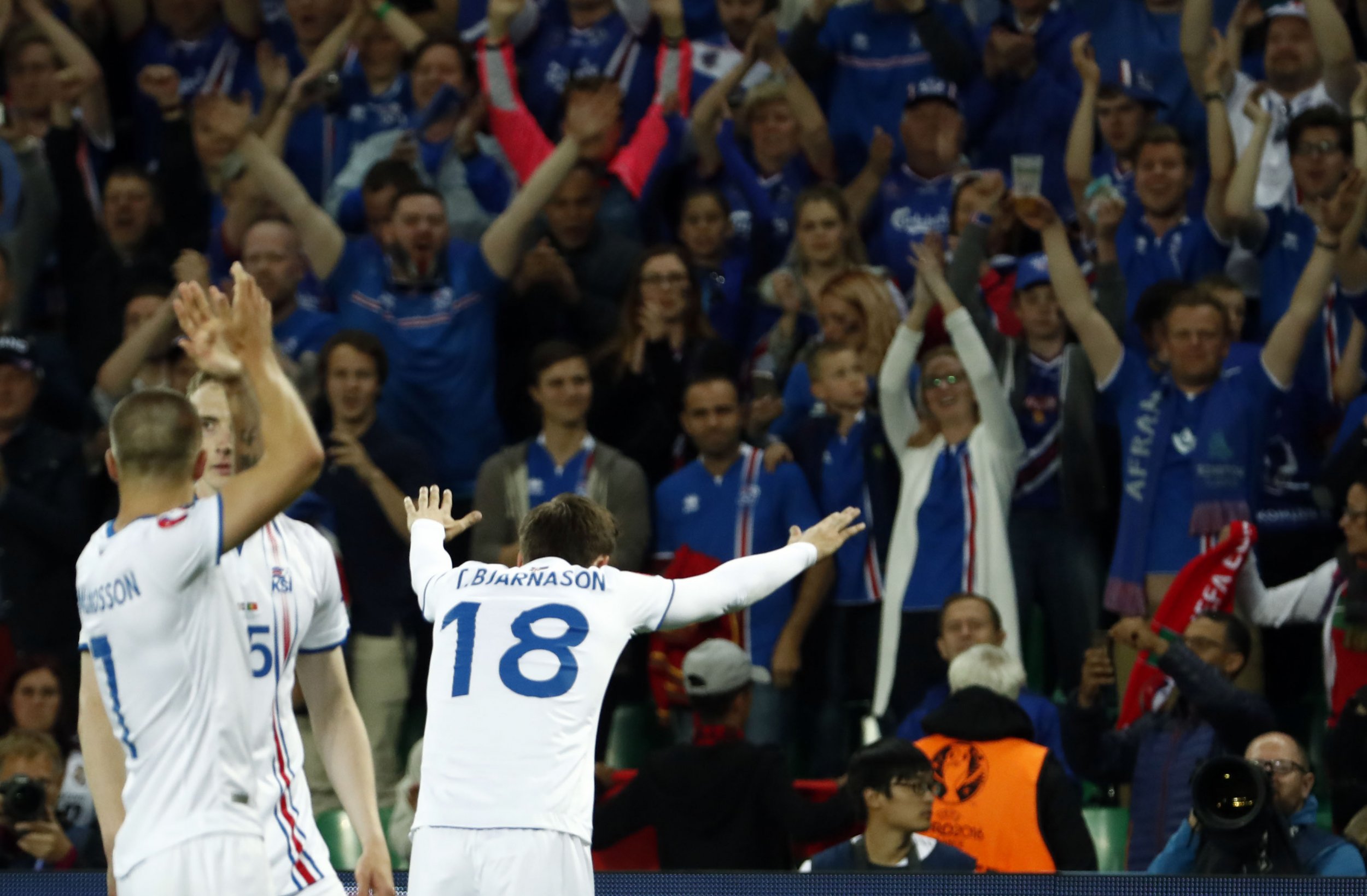 This was the day when the Euro 2016 minnows showed a pike's bite.
Iceland, population of Leicester, haven't you heard, gained a highly creditable draw with Portugal, hours after Hungary, half a century and more post-"magical Magyars," upset a fancied Austria team.
Tuesday provided two shock results, on the final day of first-round fixtures in France. But what else did we learn from the opening games in group F?
Portugal still relies on stropping Ronaldo
A slick team performance in the first half against Iceland tailed off badly in the second, and as Portugal labored, so its star player grew more tetchy.
It is understandable that Ronaldo feels frustration when playing for Portugal, so vastly does his talent outstrip that of his team mates. But the Real Madrid player is not simply the best player, he's also the captain—and that means keeping a cool head.
Perhaps Ronaldo could look at his Real Madrid team mate Gareth Bale, who buys fervently and wholeheartedly into Wales' team ethic, for a better example. When Portugal played as a collective, it looked dangerous. Once Ronaldo took over, it began to struggle—emphasized by the two free kicks at the end of the game from long range, both hammered straight into the Iceland wall.
Iceland shows the virtue of adapting on the hoof
Starved, strangled, denied the ball almost completely by Portugal in the first half in Saint-Etienne, Iceland had a re-think and a re-jig at half time, stopped looking to play through its talisman, Gylffi Sigurdsson, and punished Portugal physically.
It gained reward in the equalizing goal on 50 minutes for Birkir Bjarnason, but that was the result, if you like, of the change in philosophy. Never be afraid to mix things up in search of a winning formula—or at least a drawing one. Iceland was not, and felt the benefit.
Austria's dark horses exposed in harsh light
Austria finished top of qualifying group G; they have David Alaba, one of Europe's burgeoning talents, Marko Arnautovic, one of its most mercurial, and an inspirational captain in Leicester City defender Christian Fuchs.
Qualifying group G contained a poor Russia team which managed to come runner-up easily enough, an average Sweden and then Montenegro, Liechtenstein and Moldova to make up the numbers. Besides Alaba, Arnautovic, Fuchs and striker Marc Janko, Austria has few top-class players of note.
Which of these paragraphs is true? Perhaps a mixture of both. Austria showed enough in the first half against Hungary to suggest it can progress in the tournament. In the second, it displayed a lack of nous on the biggest stage. "Tournament dark horses," then, might be overemphasizing the threat posed. So might writing off Austria after one poor game. Let's leave this debate open, for now.
Uncommon Knowledge
Newsweek is committed to challenging conventional wisdom and finding connections in the search for common ground.
Newsweek is committed to challenging conventional wisdom and finding connections in the search for common ground.
About the writer
Sportswriter at Newsweek.