Euro 2016 Final: What We Learned From Portugal's Win Over France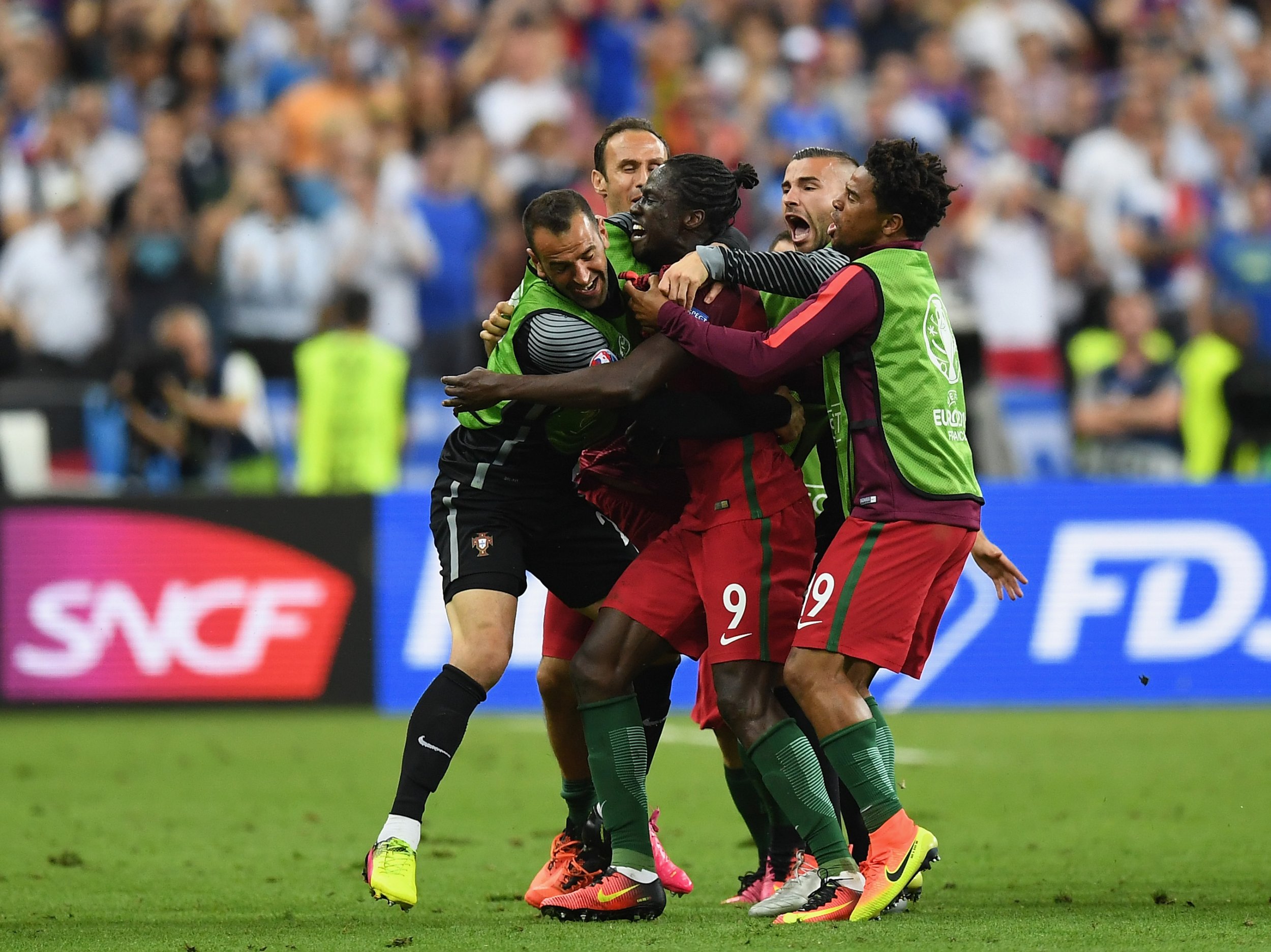 Widely mocked and chastised, ending the group stages without a victory, Portugal somehow upset France 1-0 to become champions of Europe for the first time in its history.
On home turf, France failed to show the fluent form of earlier rounds, even against a side that lost Cristiano Ronaldo early on to injury.
Twelve years after it failed to win its own Euros final on home turf, Portugal did to France what Greece had done to it and crashed the hosts' celebration with a goal from an unlikely hero, former Swansea City striker Eder.
What did we learn from a final that spluttered before producing a memorable end? Newsweek examines the fallout.
Ronaldo missed in showpiece event
Let's not call it a tragedy, because while football remains a metaphor for combat, it cannot be tragic.
But it was difficult for the heart not to flutter and hurt just a little for Cristiano Ronaldo as he was carried off on a stretcher in the first half at Stade de France, following a clash with Dimitri Payet.
Yes, Ronaldo preens and he infuriates and he can be an object of fun for his narcissism.
But this was his chance to atone for the tears of 2004; he had been inconsistent here but his patchiness had still been brilliant enough to drag Portugal to an unlikely final appearance.
No one wants a showpiece deprived of one of its star players except, perhaps, the photographers for whom Ronaldo's suddenly wretched expression will provide stunning images.
Portugal ripped up the pre-ordained script, though, and came through for its injured captain. This was Ronaldo's final and yet he played such a tiny part.
Portugal shows the value of timing
Do not jump out of the starting blocks; stay loitering in your lane until the latest possible moment.
That's the not so secret to tournament football, and Portugal has followed it to the letter, growing stouter, if not improving aesthetically, through the tournament.
That was evident in the final, especially after it lost Ronaldo. The knock on Portugal is that it must be one of the worst, or at least most average, teams to reach a major tournament final.
Whether you believe that doesn't really matter, as much as the fact that Portugal got to the final fairly, and performed with immaculate organization once it got there. Croatia probably played the best football of Euro 2016. And what happened to that team? Ah, yes, out to a certain Portugal in the last 16. Slow, steady and organized wins the race.
Don't judge players based on international tournaments
Because if you did, then Paul Pogba would be worth perhaps a third of Moussa Sissoko, France's best midfielder on a night when it largely disappointed.
Jose Mourinho is not buying back Juventus' superstar on the basis of his displays for his country. International football is such a curious beast, games so often decided by glimmering moments and individual brilliance, that any meaningful conclusions are tricky, nay impossible, to draw. Only Spain, of the past decade, can be said to have put together a truly great national side.
Pogba is not a flop, and Sissoko is not worth 100 million. And international football is zany.
Get lucky and expect the unexpected
Portugal was indebted to Rui Patricio, its goalkeeper, for keeping France out, and then to Patricio's post and the spin of the football, when Andre-Pierre Gignac hit the woodwork with almost the final kick of normal time and the ball spun away agonizingly from Griezmann.
And then, proving that we really can never finish these scripts ahead of time, journeyman Eder popped up with the fourth international goal of his career.
You can plan, as a coach, to the end of time. Sometimes the spectacularly baffling will be there to intervene.