Positano: Italy's Idyllic Getaway Loved by John Steinbeck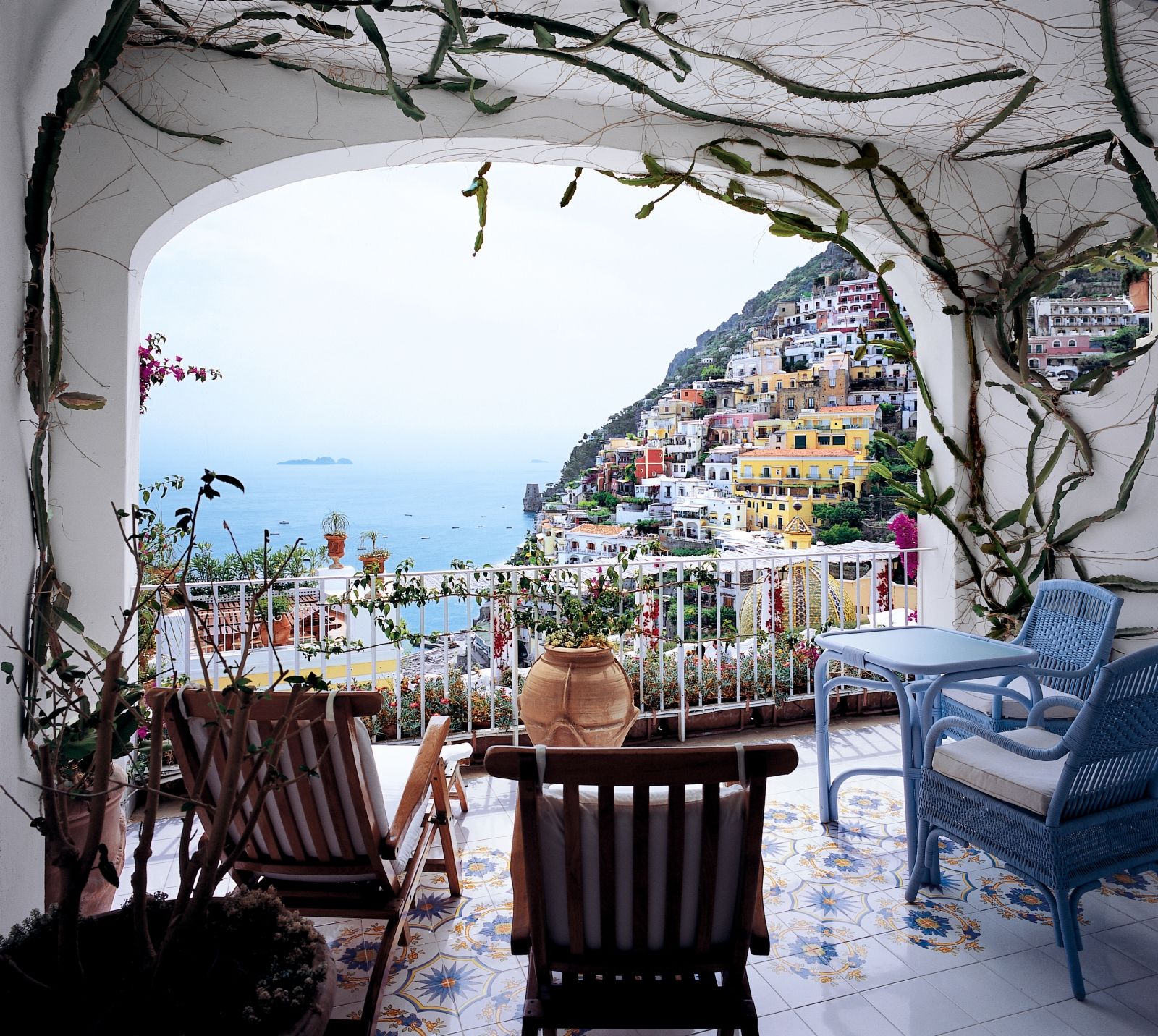 "Positano bites deep. It is a dream place that isn't quite real when you are there and becomes beckoningly real after you have gone," mused American author John Steinbeck in an article on the Italian village that appeared in the May 1953 issue of Harper's Bazaar, a year after the publication of his epic East of Eden. Steinbeck and his wife had driven from Rome to Positano to stay at Le Sirenuse, which had just been converted from a summer house into a hotel by a Neapolitan noble family, the Sersales.
Steinbeck describes the terror of winding through the Amalfi Coast on a road that "corkscrewed on the edge of nothing", clutched in his wife's arms and "weeping hysterically". The road to Positano is barely wider than a car and the journey has become no less perilous. With the ocean licking at you on one side and the mountains cradling you on the other, you spiral down past hordes of scooters that buzz like angry mosquitoes. When I arrived, to stay in the hotel still owned by the Sersales, it was at night, and the house lights outside shone as if a universe of stars had somehow crashed to earth around me.
Le Sirenuse is now a plush five-star hotel with a blood red façade and is the jewel in Positano's crown. It makes much of the Steinbeck connection. When you unlock the door to your pristine white room with a weighty gold mermaid key, you find two books: a sky blue reprint of Steinbeck's piece and a burnt orange notebook to start your own story. The hotel takes its name from the Sirens who attempted to lure Odysseus to his death on the rocks of three jagged islands, Li Galli, which I can see from my balcony. Closer still is the Byzantine dome of Santa Maria Assunta, whose tiles glint like freshly minted coins. At night I keep the balcony door open, falling asleep to the sound of the ocean lapping the shore.
While the village now enjoys a swell of visitors during the summer, very little of its architecture has changed since Steinbeck's stay. There are fewer than 4,000 inhabitants, who live in pastel-coloured houses piled on top of one another and clinging to the cliff edge. A gentle stroll can turn into an uphill struggle as you tackle flight after flight of ladder-steep steps. But the streets are scented by lemons the size of melons, which are turned into everything from soap to sweets.
When Steinbeck stayed at Le Sirenuse it was run by Marquis Paolo Sersale, a fervent communist and Positano's mayor. Today, his nephew Antonio is in charge and tells me stories of the people who have settled here, such as Vali Myers, a flame-haired Australian artist and muse of Salvador Dalí who moved to Positano in the 60s. "She was covered in tattoos and lived with a fox. She used to tattoo all her boyfriends. Her last lover, Italian artist Gianni Menichetti, still lives in her old house," he says. Over dinner I ask him about the problem Steinbeck highlighted: that lots of Positanese who've emigrated to New York want to be buried back home. "Every day there are requests, but there's not a millimetre of space left."
---
Field Guide
How to get there: Flights go from all over Europe to Naples, just over an hour away.
Where to stay: Follow Steinbeck and stay at Le Sirenuse. Via Cristoforo Colombo, 30. sirenuse.it.
Go with: Luxury tour operator Red Savannah organises bespoke stays at Le Sirenuse. redsavannah.com.
What to see: Be sure to explore neighbouring Sorrento, Ravello and Amalfi.
Don't miss: Music on the Rocks, Positano's only nightclub, in a cave inches from the sea. Via Grotte dell'Incanto, 51. musicontherocks.it.