Possible Bomb Reported Onboard United Flight, Two Suspects Detained
Two suspects have been detained after reports of a possible bomb threat forced a United Airlines flight into an unscheduled landing, law enforcement officials have said.
The flight from Jackson, Mississippi, to Houston was diverted to Alexandria International Airport in Louisiana on Wednesday, following reports of an inbound aircraft emergency made to 911 dispatchers.
Rapides Parish Sheriff's Office said in a Facebook post that it was alerted at 12.24 p.m. to reports of a "possible explosive onboard" the flight.
Two persons of interest have since been detained in connection to the incident, deputies confirmed to KPRC-TV.
Newsweek has contacted Rapides Parish Sheriff's Office for further comment.
After making its descent, the plane landed safely before passengers disembarked, the TV station reported.
Megann Cox, who was onboard the flight, told KALB-TV the aircraft was mid-air when the crew announced the unexpected stop.
"We got to the airport here, got off the runway on these spurs on the tarmac, she said.
"Shortly after we got here, they powered the engine down, turned all the electricity off, including the air circulation. We've been sitting in stagnant air for probably a good 40 or 45 minutes."
A bomb squad, the FBI and local agents responded to the incident, in addition to the England Airpark Fire Department and the TSA, Acadian Ambulance.
FBI New Orleans released a statement regarding the incident, saying it was "thankful to report there was no threat to public safety."
The agency added that the operation had been a coordinated effort with other law enforcement partners, including Louisiana State Police.
No further information regarding the investigation was immediately available.
United Airlines issued a statement after the incident in which it said the flight was diverted "due to a customer-related security issue".
"The flight landed safely and was met by local authorities who are investigating the matter further," it added.
Newsweek has contacted United for comment.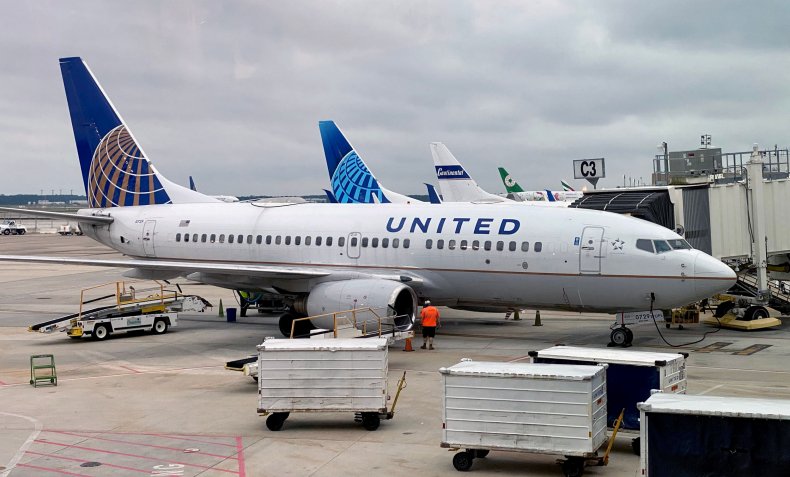 The reports of a bomb threat come less than a week after an explosion in Nashville on Christmas Day.
Computer consultant Anthony Quinn Warner has been named as a suspect in the blast in which the 63-year-old died. Investigators are still working to establish the motive behind the detonation.
In a separate incident on Tuesday, another bomb threat caused a hospital in Leavenworth, Washington, to be placed on lockdown and partly evacuated. Officials there later announced the area to be deemed safe.