Possible Putin Challenger Is 'Voice of the People,' Ex-Kremlin Adviser Says
Ex-Kremlin adviser Sergei Markov described Yevgeny Prigozhin as the "voice of the people" because "he tells the truth" as speculation mounts the businessman could pose a threat to Russian President Vladimir Putin's rule.
Nearly nine months after Putin launched the invasion of Ukraine, Russia's military has struggled to achieve any major goals in Ukraine—allowing Kyiv to retake thousands of square miles of formerly occupied territory. Ukraine's successes have also added political pressure against Putin to turn the tide of the war as his allies increasingly criticize how the war has been conducted.
Some analysts have suggested in recent weeks Prigozhin—the founder of the Wagner Group, a private military unit, and Putin ally—could pose a threat to the Putin's rule.
Prigozhin, nicknamed "Putin's chef," has recently made headlines for sharp criticisms of military leaders and wealthy Russian oligarchs, sparking speculation that he could be seeking to consolidate power in Russia.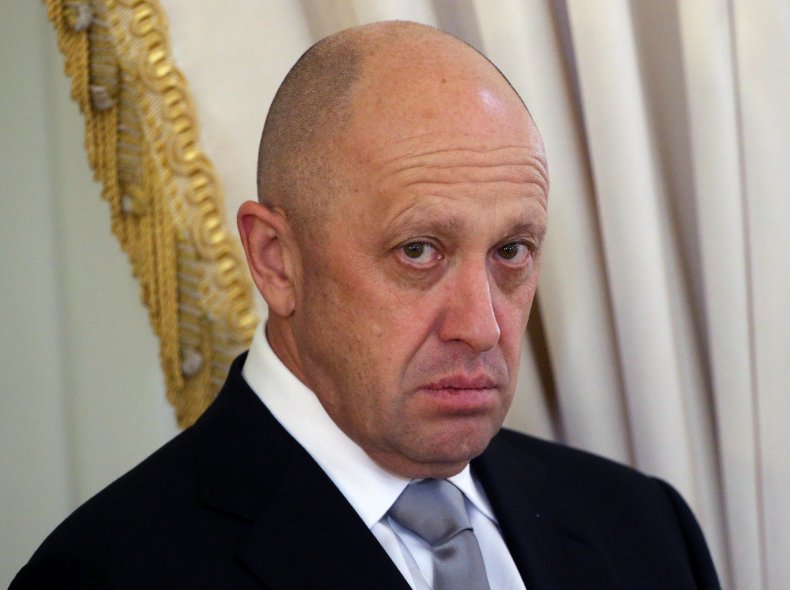 On Saturday, Markov—a former Putin adviser—praised Prigozhin in a Telegram post for calling Russian oligarchs to contribute more to propel Putin's military to victory against Ukraine .
"Yevgeny Prigozhin said that Russian oligarchs should help the country more, help the [special military operation.] The Russian oligarchs, in fact, did not earn their billions, but cleverly dragged them away when dividing the common Soviet property," Markov wrote. "And now they are trying to change their citizenship to Israeli or Armenian or Uzbek and steal these billions there. So Yevgeny Prigozhin becomes the voice of the people. Because he speaks the truth."
Experts have noted Prigozhin's recent prominence.
The Institute for the Study of War (ISW) wrote on October 24 that Prigozhin was continuing to accrue power in Russia, noting that the Wagner Group could "pose a threat to Putin's rule."
Ivan Klyszcz, a research fellow for the International Centre for Defence and Security, previously told Newsweek it is possible Prigozhin could stand up to Putin.
"Probably he will aim to extend his influence in federal politics. In this sense, Putin will be obliged to accommodate him. Otherwise, Putin risks alienating a powerful ally that could indeed turn against him or at least stop cooperating," Klyszcz said earlier this month.
Prigozhin has made efforts to appeal to Russian nationalists who are frustrated by the lack of progress being made in Ukraine, according to independent Russian media outlet Meduza.
"No mobilization of the elites has taken place. The oligarchs, and other representatives of the elite, have always lived in boundless comfort, and continue to do so. Until their children go to war, the country will not be fully mobilized," he said in October, Meduza reported.
Newsweek reported on Friday that leaked emails from a whistleblower at Russia's Federal Security Service that predicted an "inevitable" Russian civil war amid rifts within the Kremlin.
"The Service (FSB) is not ready for internal terror, and Prigozhin and Kadyrov think that their time has come, and moment to shine has arrived. Both realize that if they stop fighting and start a dialogue, both will cease to be necessary to Putin," the whistleblower wrote in one email.
Newsweek reached out to Russia's Ministry of Foreign Affairs for comment.