Possible Sighting Reported of Escaped Murderers From New York Prison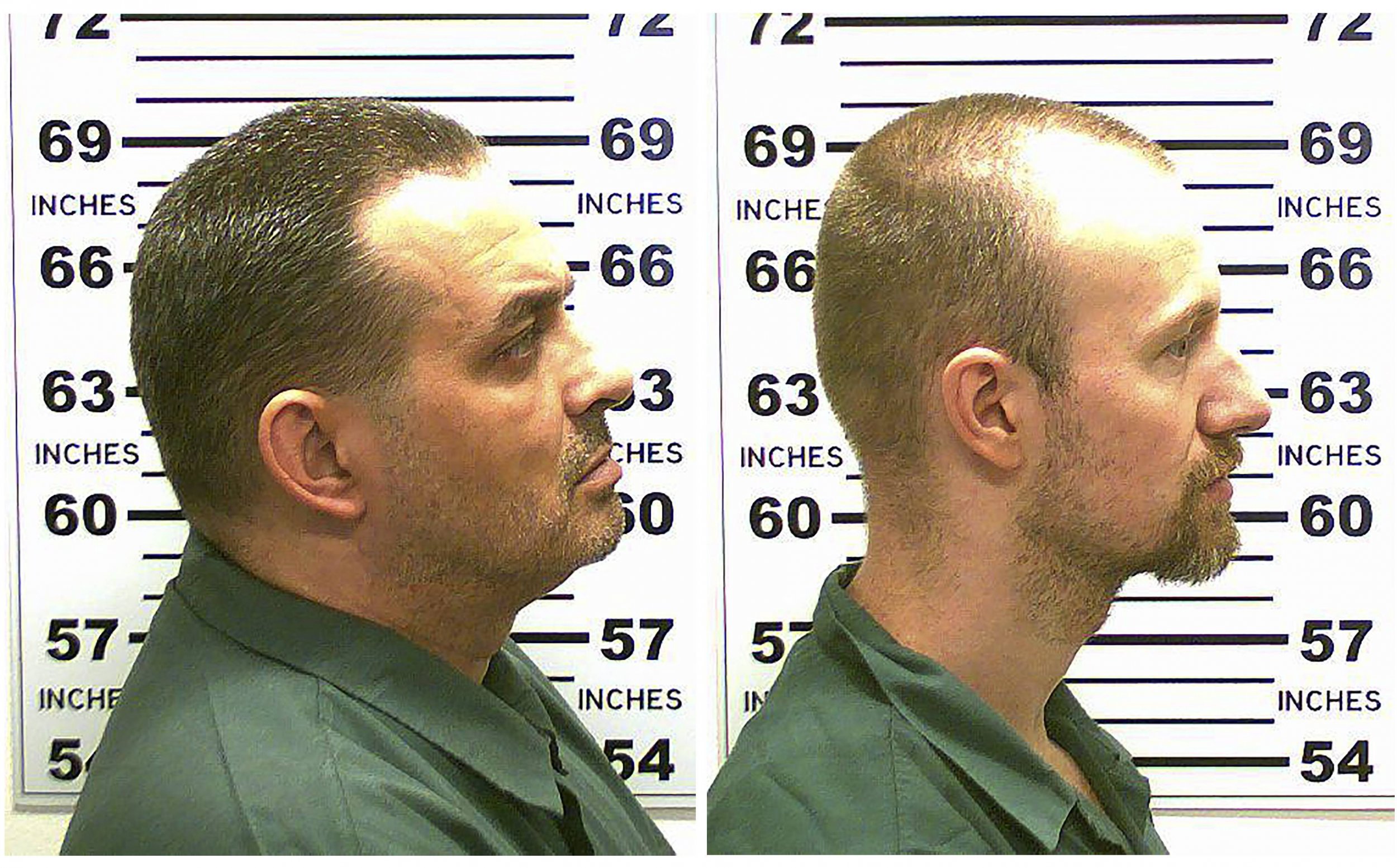 The ongoing manhunt for two convicted murderers who escaped from a maximum-security prison in upstate New York over the weekend shifted on Tuesday to a small town 30 miles from the jail, following a report of a possible sighting.
Residents reportedly saw two men walking on a road late Monday, a day after New York Governor Andrew Cuomo issued a $100,000 reward for information leading to an arrest of escaped inmates Richard Matt and David Sweat.
On Tuesday, the fourth day of the search, dozens of officers walked through the woods in the town of Willsboro, New York, and a helicopter circled above them, the Associated Press reported. Other investigators also looked along nearby railroad tracks.
Guards discovered Matt and Sweat missing from their adjoining cells at the Clinton Correctional Facility in Dannemora, New York, on Saturday morning. Authorities believe the men escaped by cutting a hole through a wall, crawling through the opening, scaling a catwalk and then using power tools to drill through metal walls and a steam pipe. They then made their way through underground tunnels before ultimately emerging onto the street after lifting a manhole cover.
Matt, 48, and Sweat, 34, are considered by the police to be dangerous to the public. Matt was serving 25 years to life for three counts of murder, kidnapping and robbery. Sweat was serving a life sentence without the possibility of parole for the murder of a sheriff's deputy.
Several questions remain about the escape, including how the men accessed power tools and successfully maneuvered their way up to the manhole cover. Earlier Tuesday, a local NBC News affiliate reported that a civilian who works in the prison teaching inmates how to make Metro-North Railroad uniforms was identified as a person of interest in the investigation.
The prison is located less than 25 miles from the Canadian border. Officials there also are searching for the escaped prisoners.