In the Post-Dobbs Era, Universities Must Step Up to Support Pregnant Students | Opinion
The first post-Dobbs academic year is arriving and abortion advocates and even some universities have assured students that they will support abortion access in every creative way possible. The subtext hardly needs to be stated, though it frequently is: To many liberal institutions, abortion access is essential for college success, and supporting women means fiercely advocating for abortion. These institutions view abortion as a critical factor in educational equity, opportunity, and attainment.
But there is a callous, cruel pessimism in the message that students can have a diploma in hand or a child in arms but not both. Supporting students during pregnancy, through childbirth, and beyond is difficult, expensive, and complex, but it can be done. And that is what we must prioritize in this new year. Those entrusted with university leadership must examine every aspect of their operations to ensure they are supporting pregnant students in ways far more meaningful than issuing irate statements about Dobbs.
Abortion greatly affects women of traditional college age, as well as their children. In 2019, women aged 20-24 had 27.8 percent of all abortions, the highest rate among all age cohorts, and late teens have significantly more abortions than younger teens.
Moreover, almost 93 percent of abortions take place in the first 13 weeks of pregnancy, about the span of a single semester. Thus, assistance must be easy to find, timely, and responsive. Surveys show that the two most cited reasons women seek abortions are lack of financial resources and fears that having a child will interfere with professional or educational opportunities. Universities need to address these concerns.
The Education Amendment Act of 1972 prohibits pregnancy-based discrimination. But merely complying with law does not create a life-affirming, woman-affirming culture. Any university committed to building this culture must do far more.
Orientation programs, websites, and university information channels can provide clear guidance on where to find pregnancy support—support that will not pressure students to abort their children. University faculty might teach programs on household finances, legal concerns, and infant care for students anticipating parenthood and overwhelmed by the unknown. Counselors should be readily available to assist with the complex stress of an unanticipated pregnancy. If the university has campus ministers, they should walk closely with students through this profound time. Organizations for student parents may help pregnant students feel less alone.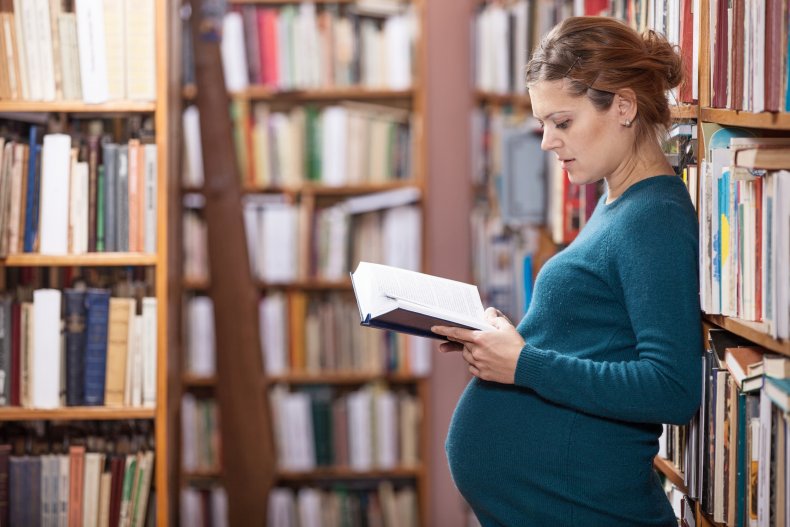 To ease the financial concerns that frequently prompt abortions, residential universities can provide affordable campus housing for students and their children during pregnancy and after. Student health plans must include coverage for quality maternity care, followed by quality pediatric care. Student emergency funds should be available to meet short-term needs during pregnancy and after the birth of children. Financial aid policies must be flexible to accommodate leaves of absence or unconventional scheduling. Affordable, quality childcare or baby-sitting should be convenient. Seemingly simple things like changing tables in restrooms, peaceful places to nurse and comfortable desks subtly convey respect for children born into the campus community and their parents.
Now is the time for universities to develop relationships with reputable crisis pregnancy centers to meet students' immediate needs for essentials like maternity clothes, cribs, diapers and baby clothes. Organizations like Students for Life's "Standing with You" initiative have compiled comprehensive lists of resources for pregnant students. Many may be unaware of these resources and, understandably, look to their universities for assistance.
Universities must directly address student concerns about pregnancy's impact on their academic and professional futures. All faculty, counselors and deans should understand how academic rules and programs can be adapted to support students during pregnancy. Many remote educational resources were developed during COVID-19. Might these be adapted to assist pregnant students? University career offices should offer specialized help to students seeking opportunities conducive to the demands of working parents. Mentors should be sought to walk with students through pregnancy and beyond as advocates and confidantes.
With respect to the crucial, intangible subject of campus culture, university leaders must ask whether they promote the dignity of all students by condemning casual, coercive, or abusive sex. Are they vigilant in supporting vulnerable students seeking to escape sex trafficking or domestic violence and the possibility of pregnancy that comes with these scourges? They should also ask if campus culture celebrates the dignity of parenthood—and the obligations of both parents to support children they share.
For those students unprepared for parenting themselves, the loving and courageous option of placing a child for adoption should be presented with respect, hope and love.
This new year will shape the narrative about Dobbs and higher education. If they have the will to do so, universities can transform their operations in life-affirming ways so that women need not choose between a child and a bright future.
Lucia Ann Silecchia, J.D. is professor of law at the Columbus School of law and Scholar at the Institute for Human Ecology at the Catholic University of America.
The views expressed in this article are the writer's own.