The Post: Lebanon Bans Meryl Streep and Tom Hanks Blockbuster Over Steven Spielberg's Israel Links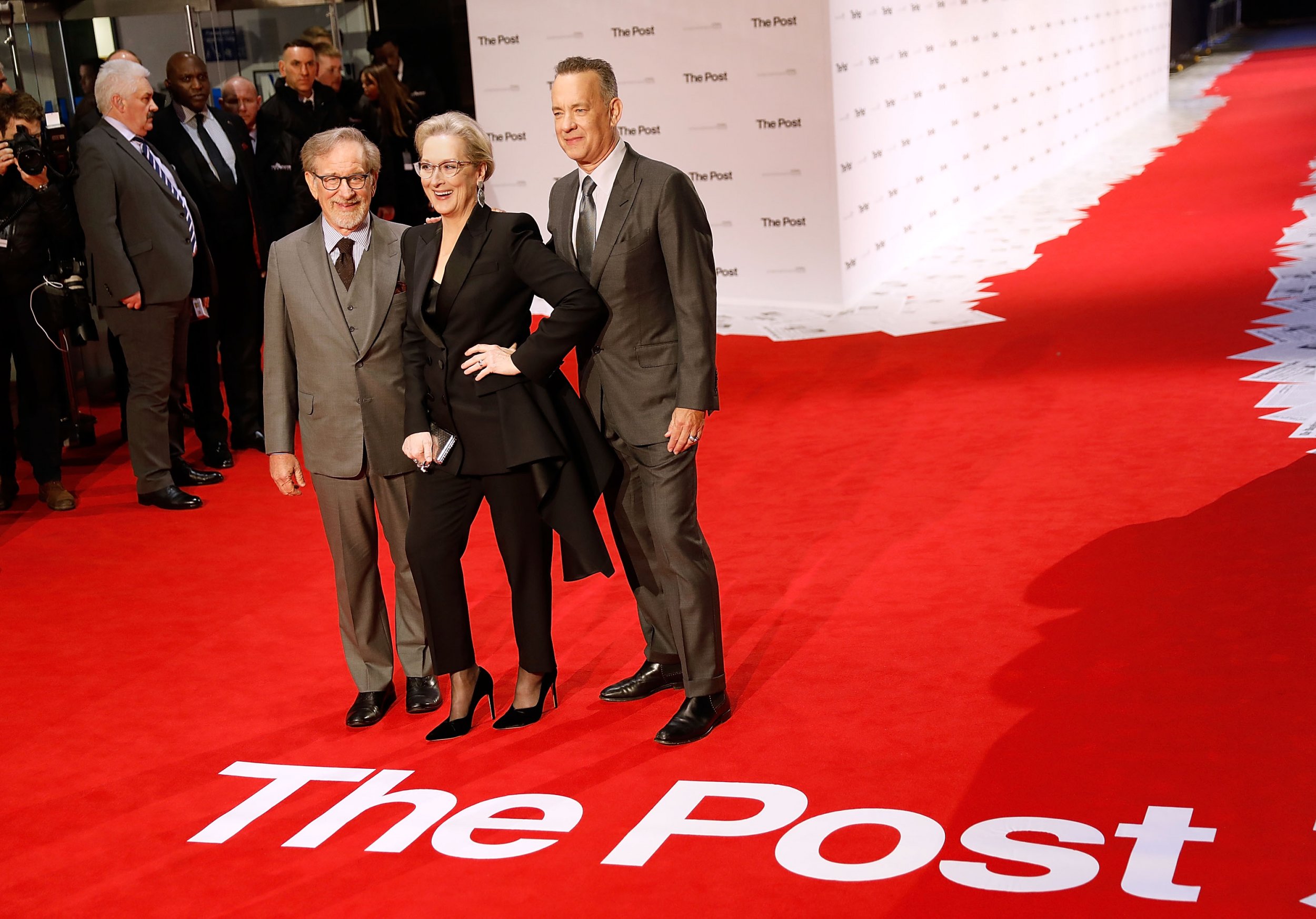 Lebanon has banned screenings of The Post, the latest movie to be directed by Steven Spielberg, because of his links to Israel, according to reports in the Middle Eastern country and Hollywood.
The Lebanese government has blocked the film, starring Meryl Streep and Tom Hanks, because it failed to pass an Economy Ministry committee and a Lebanese censorship board. The development was reported first by the Hollywood Reporter, which cited a source working on the film, and Lebanese news site Annahar, which cited a Lebanese film industry source.
The film was set to be released on January 18 across the world but will no longer be shown in Lebanon, unless the boycott is overturned by the Lebanese Interior Ministry. A spokesperson for Spielberg is yet to comment on the reported ban.
Five of Spielberg's recent productions, including Bridge of Spies, were released in Lebanon. But the government is citing a list of persons or entities that it is boycotting because of links to Israel.
Spielberg has reportedly been included on the list for donating $1 million to Israel during the Second Lebanon War in 2006, and for shooting some of the scenes of Academy Award-winning Schindler's List in Jerusalem, the contested city coveted by both the Israelis and the Palestinians. Lebanon banned the film upon its release in 1993.
Lebanon and Israel remain at war after a 2006 conflict which lasted a month and killed hundreds of Israeli soldiers and fighters for the Shiite militant group Hezbollah. Lebanon does not recognize Israel as a country and boycotts its goods and cultural exports.
There are no direct flights between the two countries because of these tensions and Lebanese citizens are banned from contact with Israelis.
Set in the early 1970s, The Post centers on the journalists of the Washington Post and the New York Times who uncovered the Pentagon Papers, secret documents that revealed information about the U.S. government's involvement in the Vietnam War. The film takes a behind-the-scenes look at the reporters' efforts to get those documents published.
It has been critically acclaimed, receiving six nominations at the 75th Golden Globes Awards, including Best Director for Spielberg and Best Actress and Actor for Streep and Hanks respectively.
The ban comes after Lebanon outlawed the screening of Wonder Woman in May last year. The film's main star Gal Gadot is an Israeli citizen who served in the military.
She posted her public support for the military during the 2014 summer war between Israel and the Palestinian militant group Hamas in Gaza Strip. The war left more than 2,200 Palestinians dead, according to U.N. figures, and killed more than 70 Israelis.
Lebanon also banned a movie by French-Lebanese filmmaker Ziad Doueiri in 2013, named The Attack, for using the shooting location of Tel Aviv and employing Israeli actors in the main roles.