Post Office Fears Service Slowdown, Asks OSHA to Delay 'Vaccine-or-Testing' Mandate
On Tuesday, Deputy Postmaster General Douglas A. Tulino sent a letter to the Occupational Safety and Health Administration (OSHA) asking for an exemption to its Emergency Temporary Standard policy that requires all businesses with over 100 employees to implement mandatory COVID-19 vaccinations or comply with weekly testing beginning on January 10.
"The USPS requests a temporary variance from the newly published OSHA 'COVID-19 Vaccination and Testing; Emergency Temporary Standard' (ETS)," the statement read.
"The Postal Service also requests an Interim Order allowing the Postal Service to use its proposed alternate means of protection, on a temporary basis, while the courts determine the legality of the ETS."
The letter specifically asked OSHA to delay the deadline for the Postal Service to comply for an additional 120 days.
Tulino expressed concern that compliance with these guidelines might lead to employee protests or worse, a massive wave of resignations. Either scenario would lead to slower delivery times, he argues, which will negatively affect both the institution and the nation at large.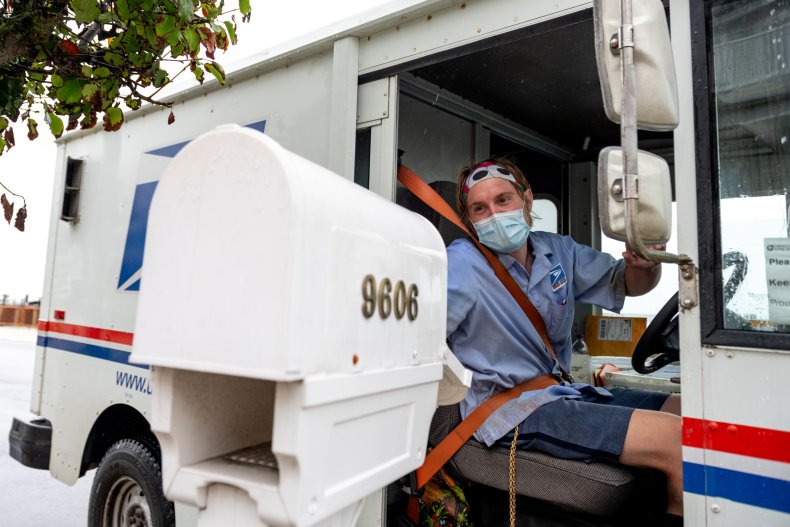 "A dramatic loss of employees at a time when the labor market is extremely tight and in the middle of the Postal Service's Peak Season would have a potentially catastrophic impact on our ability to provide service," the letter said.
According to Tulino, the Postal Service, one of the largest civilian employers in the U.S., will be unable to meet the January deadline, citing "inadequate staffing" among other logistical issues.
With over 30,000 locations across the country, USPS added that it faces obstacles to collecting employee medical information and negotiating with the unions representing postal employees.
The Service wants to continue using its current COVID-19 policies, which include mask-wearing, isolation of symptomatic employees and the thorough cleaning of facilities, while their exemption request is being decided.
"We respectfully suggest that the nation cannot afford the additional potential substantial harm that would be engendered if the ability of the Postal Service to deliver mail and packages is significantly negatively impacted," the statement continued.
A Labor Department spokesperson told Reuters that they have received the request from the USPS and are currently reviewing it.
The Supreme Court is set to hear arguments on the legality of OSHA's Emergency Temporary Standard policies on Friday.