California Post Office Worker Finds Two Missing Kids in Two Weeks
Chyanne Thomas, an employee of the U.S. Postal Service in Vista, California, became a hero twice over when she helped return a pair of missing children to their homes in the space of two weeks.
FOX 5 San Diego reports that Thomas received a pair of awards for going above and beyond in the line of duty in April of this year. While she was delivering her route, she spotted missing kids twice in 14 days and followed up with authorities to ensure they got where they needed to be.
On April 18, a teenage girl named Abbey Motzer was reported missing in the late evening. Due to her autism, Abbey's mental capabilities were lower than an average 15-year-old, and her parents told police that she had wandered off without even putting on her shoes.
A team of 80 volunteers turned out the next day to look for her, but it was Thomas who recognized the girl from a missing person bulletin. She was standing in a drainage ditch a few blocks from where she had gone missing.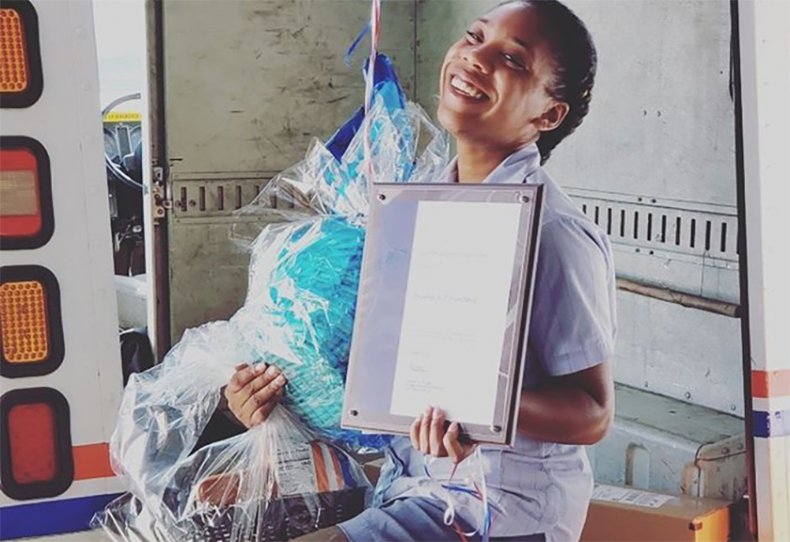 "I had training in behavioral health and working with children on the spectrum," Thomas said. "It helped me to know what to do in the situation."
She immediately dialed 911 and contacted the police, who came to pick Abbey up. She was "dehydrated, but otherwise in good health," police told the San Diego Union-Tribune.
Just a few weeks later, Thomas had the opportunity to help another child in need. While out on her route, she spotted a young child who appeared to be alone and afraid.
She immediately stopped delivery to go wait with the child to see if her parents returned. When nobody showed up after 15 minutes, she called police.
Eventually, the child's mother was brought to the scene and they were reunited.
Thomas received a pin of recognition from the National Association of Letter Carriers and was given a plaque honoring her achievements as well as a gift basket. She plans to continue doing her rounds, and the residents of her route know she's looking out for their families.
"I love my job at the post office," Thomas told FOX 5. "If a child was in need, I would step in to help again."