Are Post Offices Open on Christmas Day? USPS, UPS and FedEx Holiday Hours
Christmas Day is a time to swap gifts with loved ones, but if yours hasn't arrived by today, you may have to wait a little longer. As Christmas Day is a holiday observed by the United States Postal Service, post offices and mail delivery services will be affected.
Services from the USPS, as well as the UPS and FedEx are generally impacted by federal holidays, such as Thanksgiving Day and New Year's Day, and Christmas Day is no different.
Find out below what the holiday hours are for USPS, UPS, and FedEx around Christmas, as well as when the post office will be open or closed. Plus, take a look at the postal service's holiday calendar to help you plan ahead for the upcoming holidays in 2021.
Post Office Christmas Hours
Post offices will be closed on Christmas Day and regular USPS mail will not be delivered. However, USPS Priority Mail Express mail will still be delivered on December 25.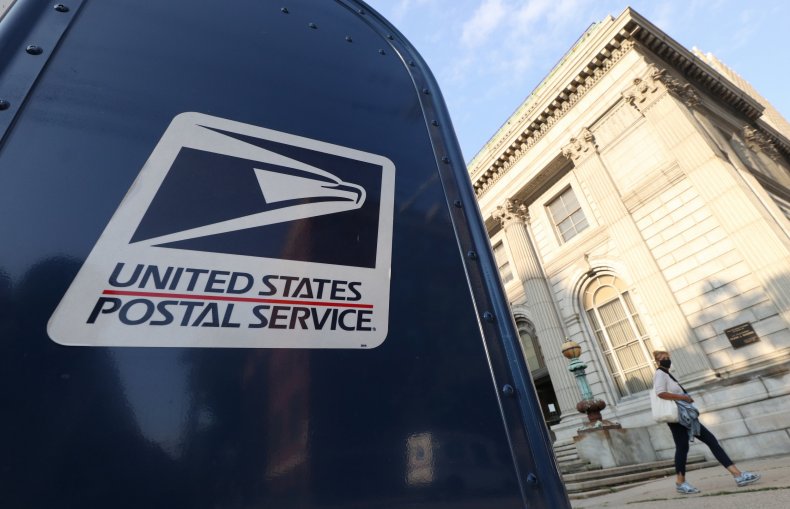 Post offices will open and USPS mail services will resume on Saturday, December 26, so if you're expecting a late gift, you shouldn't have too much longer to wait.
Plan ahead for next week and remember that the post offices will be open on New Year's Eve, December 31, but they will be closed on New Year's Day, January 1. The same goes for USPS mail services, as regular mail will be delivered on New Year's Eve, but the mail won't run on New Year's Day.
UPS Holiday Hours
UPS follows a similar schedule to USPS and will not be delivering or picking up regular mail on Christmas Day, and the UPS stores will also be closed. However, the UPS Express Critical service is available 7/24/365, including Christmas Day.
FedEx Holiday Hours
On Christmas Day, all FedEx services will be closed except for FedEx Custom Critical. Services will return to normal on the day after Christmas, except for FedEx Express and FedEx Office which will be running with modified hours.
To plan ahead for 2021, take note of the holidays that the USPS will observe next year.
USPS services will be impacted on January 1—New Year's Day, January 18—Martin Luther King Jr. birthday, February 15—Presidents' Day, May 31—Memorial Day, July 5—Independence Day (the fourth of July falls on a Sunday in 2021), September 6—Labor Day, October 11—Columbus Day, November 11—Veterans Day, November 25—Thanksgiving Day, and December 25—Christmas Day.
Other federal services, such as banking and social security offices, are also generally impacted by these federal holidays.