Post Showing Stray Bullet Holes in Home From New Year's Scare Terrifies the Internet
A Reddit post has gone viral showing stray bullet holes in someone's house after a New Year's scare. The post is getting a lot of attention from Redditors.
Redditor Khanbob42 shared the post to the subreddit r/pics on January 2. "Had two stray bullets hit my house just after midnight on New Year's," the post is titled. "Through a shower and garage."
The original poster (OP) shared four photos of holes from bullets. The first showed a hole from a bullet in a door. The following image was of a bullet hole through a glass garage door. Next, there are two holes in separate walls.
In the comments, the OP revealed it happened "outside of Atlanta in Gwinnett County." They also detailed that a law enforcement officer did come out, and "seemed to think it was just from New Year's celebration idiots."
The Redditor also mentioned that their wife spoke to a realtor, so they might not be living in their current place for long.
When someone mentioned that it seemed like someone was "shooting directly" at the house, the OP responded: "I would honestly feel better if they did come from above. I had a bit of a panic attack today thinking maybe it was someone being purposefully malicious to me and the family for some reason and it would repeat again. No idea why though. We have good neighbors."
According to Gun Violence Archive, there were 44,820 deaths due to gun violence in 2021 in the country, which included homicide, murder, unintentional, and suicidal instances. There were also 40,435 injuries from gun violence. There were 1,997 instances of unintentional shootings that occurred as well.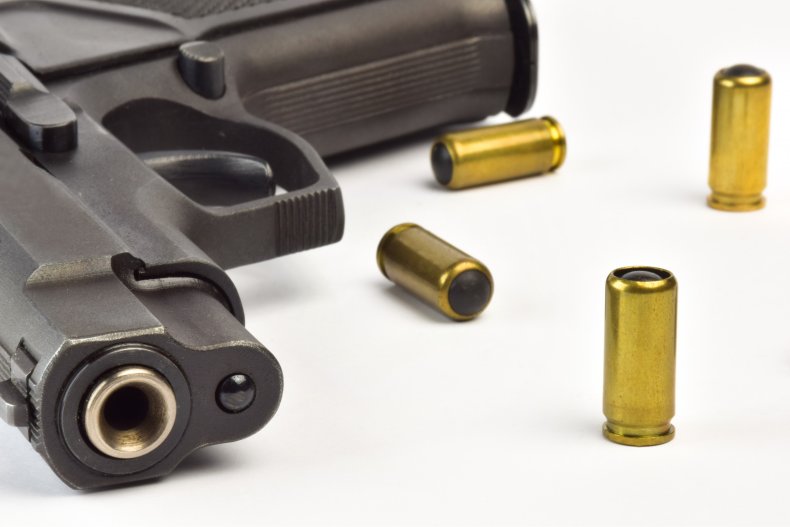 The post has gone viral with over 25,000 upvotes and over 2,100 comments. Many Redditors are rallying around the OP, and they consider it a very scary situation.
One viewer hoped no one was injured. "That's crazy," they also added. "Nothing like starting the new year." The OP replied to their comment. "No injuries luckily though close enough to kids' rooms to be alarming," they revealed.
"That makes my blood boil," one viewer added in the comments.
While another Redditor expressed that "any bullets near your house would be alarming, period."
The situation is one user's "fear." They also added, "Our son's bedroom is in front of the house."
Some people recounted their own stories. "Someone died two blocks over from me on New Year's Eve from a celebratory bullet," a user added. "Happened last year too."
"Glad no one was hit, this is so scary," another Reddit user said.
A Redditor admitted situations like this make them "so paranoid." They also expressed, "The way I was hoping you wouldn't be in Georgia, let alone in a neighboring county."
Someone who isn't from the United States said the situation "isn't normal," but they didn't stop there. "In my town, a gunshot would be investigated by the police and be the talk of the town for months after, even if no one was hurt," they revealed.
Another viewer called it "disturbing," but also "not surprising." They mentioned it's "sad to see multiple photos on Reddit of stray bullets."
A Redditor called it "ridiculous," saying they "can't communicate how insane this is" as a Canadian.
Newsweek reached out to Khanbob42 for comment.