What is Postal Banking? Progressive Bank System Could Benefit Communities of Color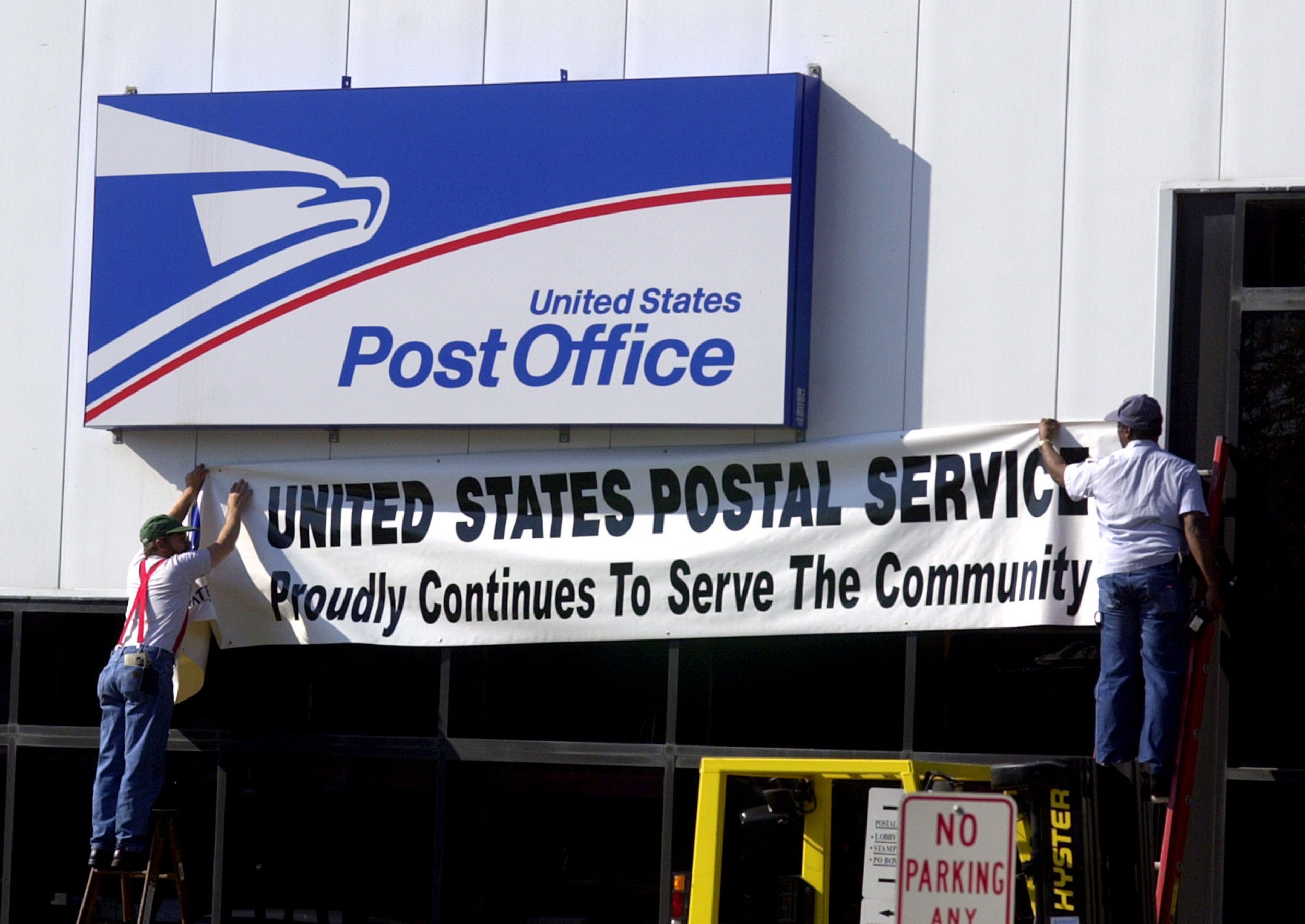 In a Facebook live video earlier this month, Senator Bernie Sanders advocated for allowing the more than 31,000 post offices across the United States to offer basic banking services to underserved communities.
The proposal from Sanders, which he made while announcing the Loan Shark Prevention Act along with Representative Alexandria Ocasio-Cortez, is intended to benefit Americans without easy access to banks. Post offices would only provide basic financial services, rather than serving as full-stop financial institutions.
"The Postal Service already cashes Treasury checks and issues money orders. The USPS should fully exercise its existing statutory authority and implement pilot programs offering affordable financial services, including ATMs, paycheck cashing, bill payment and electronic money transfers in post offices," Sanders and Representative Alexandria Ocasio-Cortez said in a statement.
The proposal, which Sanders has previously floated, has drawn attention from both Republicans and Democrats. Conservatives have scorned the idea, and Fox News recently ran an opinion article depicting the idea as an intrusive big government program.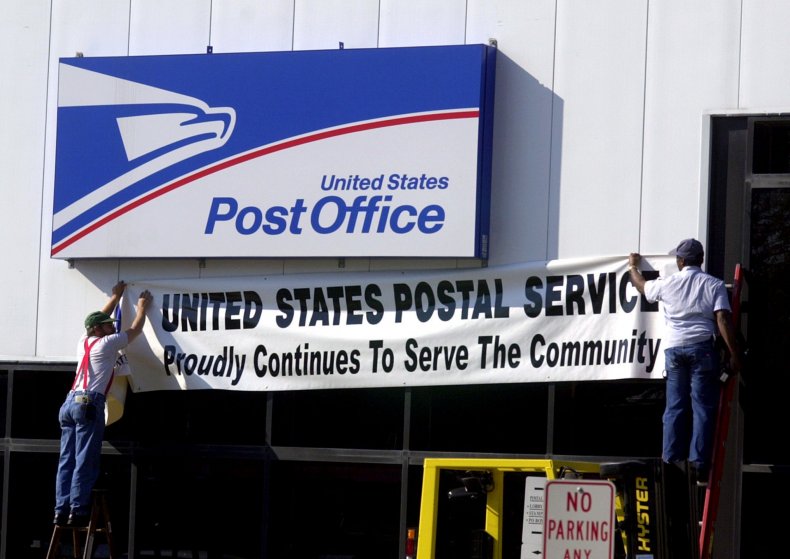 What Is Postal Banking?
But the U.S. post office had a banking system between 1911 and 1967, and despite derision from conservatives, postal banking has also been supported by other presidential candidates. Last year, Senator Kirsten Gillibrand rolled out legislation promoting the creation of a postal bank to "effectively end predatory lending industry practices overnight." And in 2014, Senator Elizabeth Warren backed establishing a postal bank.
According to the Federal Deposit Insurance Corporation, an independent government agency, 25.2 percent of houses in the United States are unbanked or underbanked. Low income househoulds, as well as black and hispanic households, were more likely to lack accessible financial services.
Those who support a postal banking system have emphasized the compounding impacts of poverty. Americans who rely on cash are limited in the ways in which they can save and spend their money, and living without a bank account proves costly. Services like payday lenders often fill the gaps, but their inflated lending rates often create debt cycles.
CNBC reported in 2018 that the national average annual percentage rate was nearly 400 percent, while the average credit card APR rate at the time was 16.96 percent. The Office of the Comptroller of the Currency said in a 2018 report that U.S. consumers borrow nearly $90 billion in short-term, small dollar loans. The Brookings Institution wrote in 2008 that a full-time worker could lose $40,000 over a lifetime in fees paid to check-cashing services.
Benefits Of Postal Banking Mirror Progressive Values
Fifty-nine percent of the nation's postal offices are in "banking deserts" according to HuffPost. The existing network of post offices serves as a useful backbone that can be operationalized to serve underbanked communities, advocates say.
"The real benefit of using the post office it is already has the mission to serve every community," Mehrsa Baradaran, who specializes in banking law at the University of Georgia and wrote How the Other Half Banks, told Newsweek. "The idea here is it still is in many many zip codes that are in banking deserts. "
When discussing the benefits of postal banking, advocates and legislators have focused on how the system will benefit people of color. In her proposal last year, Gillibrand wrote that establishing a postal bank would "give low-income Americans, particularly in communities of color, access to basic banking services that are very often unavailable to them."
Studies have shown that payday loan providers are located in communities with large African-American and Latino populations, and 2012 data from Pew found that African-Americans are 105 percent highter to use payday loans than other races and ethincities. While 12 percent of African-Americans and 6 percent of Hispanic individuals surveyed, had taken out payday loans, just 4 percent of white respodents had.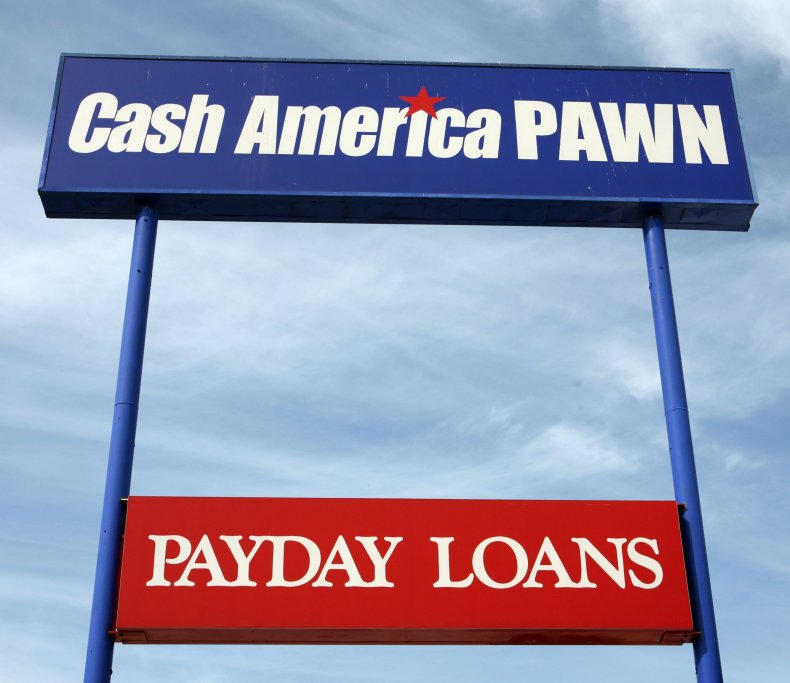 Both within and outside the U.S., postal banking isn't new, and proponents of the system often note its success across the globe, with about 1.5 billion people using postal banking services. Governments around the world have mobilized the postal infrastructure to offer baking services since the 19th century.
"The post office guarantees to deliver your mail in snow and rain, in heat and in gloom of night. It delivers your mail whether you live in a city skyscraper or down a long country road," Bernie Sanders' deputy press secretary, Sarah Ford, told Newsweek. "It can do the same for banking."
Community Banks Voice Opposition to Postal Banking
While recognizing the well-documented financial difficulties associated with an inability to access banks, the Independent Community Bankers of America has argued that implementing a postal banking system would create a new problem, rather than solving an existing one.
"Postal banking is an ill-advised idea fraught with unintended consequences," Rebeca Romero Rainey, the President and CEO of the ICBA wrote in a May 20 letter to the House of Representatives.
Rainey told Newsweek that allowing the post office to handle sensitive financial information poses risks to consumer security, but that community banks are already fully trained in banking practices and safeguarding consumer information.
Although the concerns carry merit, large financial services with supposed safeguards have suffered breaches that affected trust with consumers. In 2014, JP Morgan Chase experienced a cyberattack that exposed information on 76 million household accounts and 7 million small businesses. In 2017, 143 million Americans had their personal and financial data compromised when credit reporting agency Equifax was hacked.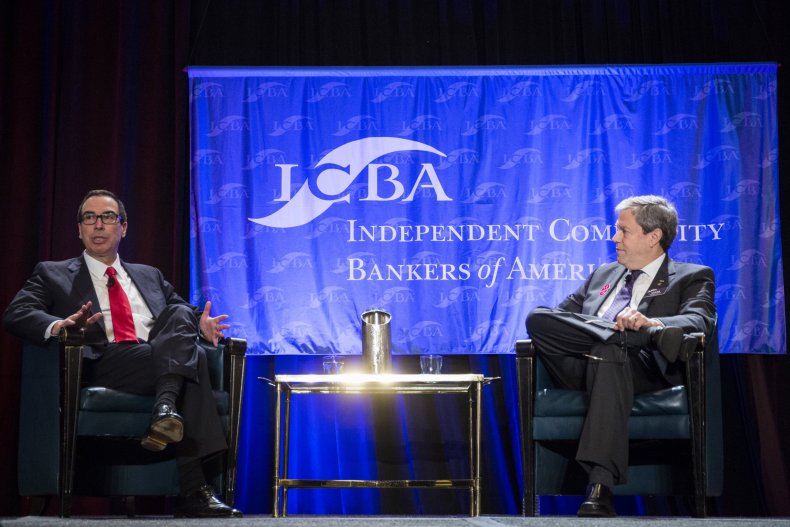 Like the postal system, community banks already have an extensive infrastructure set around the country. The ICBA said that 51,250 community banking locations existed across the country and told Newsweek that community banks account for 31 percent of all home equity loans made and that these banks issued 31 percent of small mortgage loans granted in rural areas.
Rainey questioned why the post office, which lost $3.9 billion in 2018, should be tasked with providing banking services.
The dispersion of community banks across the country, she told Newsweek, made them banks a more logical choice to fill the gaps left by the large banking industry.
"Let's make it more efficient for the community banking infrastructure, which already has such a strong infrastructure in place to make sound financial decisions, to service their customers, to do that in an equitable way. That's where, if what we're trying to solve is providing more financial services, I think we can continue to support and look for ways to make the community banking system and ultimately our delivery to customers more efficient in that process."
The organizations also said that "community banks operate in areas many other banks won't touch—serving as the only physical banking presence in nearly one in five U.S. counties."
Baradaran, however, pushed back against the claim that community banks would offer the same type of relief for low income individuals.
"If community banks were serving these customers, we wouldn't have the problems we have now," she told Newsweek. "They're not out there serving the people that the postal bank would be serving and never have."
The ICBA told Newsweek that it did not have "bank-specific data on borrower demographics such as low-income individuals" but wrote that "community banks made 993,000 small dollar loans (defined as amounts less than $1 million) in 2018." Ninety-two percent of the loans came from banks "which had at least one branch in a low-income or distressed area."
CORRECTION (5/31/2019): A previous version of this story stated Experian suffered a data breach in 2014, when in fact it happened to Equifax. The story has been updated to reflect this change. Newsweek regrets the error.