Postal Service Says Mail-In Ballot Rulings Could Delay Election Mail Delivery
The United States Postal Service (USPS) is requesting that a group of federal judges clarify, and potentially reconsider, recent court orders related to its management of election mail. In court documents filed in Pennsylvania on Monday, the organization warned that injunctions established by courts across the U.S. with guidance for mail-in ballot delivery could hinder its ability to dispatch parcels in a timely manner.
"With less than a month to go before the November 2020 election, the Postal Service must ensure both that its employees receive clear guidance on the policies they must follow, and that its overall network operates efficiently," the USPS stated in its latest court filing. "The Postal Service's ability to achieve this goal, however, is at risk in light of competing Court-ordered obligations which may inadvertently disrupt postal operations to the detriment of the public."
With an unprecedented number of mail-in ballots expected to route through the USPS ahead of this year's general election, in light of the pandemic, the ability to collect and deliver mail to election offices in time for votes to be counted is crucial. An overhaul of operational changes to the federal agency following Postmaster General Louis DeJoy's appointment in June raised concerns about its ability to manage the task effectively.
After widespread public outcry and significant pushback from government officials, DeJoy announced in mid-August the USPS would halt further changes until after Election Day. A handful of federal judges effected court-ordered regulations on Postal Service procedures related to election mail over the subsequent weeks. The USPS cited several orders in Monday's filing, all of which blocked the agency from proceeding with any intended plans to limit late or additional trips while transporting ballots.
The Postal Service asked courts to provide more detailed guidance regarding when it is appropriate to permit late trips, and when it is not. The agency acknowledged the courts' desire to prevent postal trucks from leaving any election mail behind before proceeding along designated routes, but said fully committing to policies that ensure that could create more significant issues. The USPS also cited a September 27 ruling by district court Judge Emmett Sullivan that established guidelines for election mail to be dispatched via plane.
"For example, if trucks are held at a processing and distribution center in order to wait for additional mail, this delay could cause the mail trucks to 'arrive to an air transportation center too late to meet the scheduled departure time of the flight,' and thus would delay all of the mail on that truck," the Postal Service said in its Monday filing.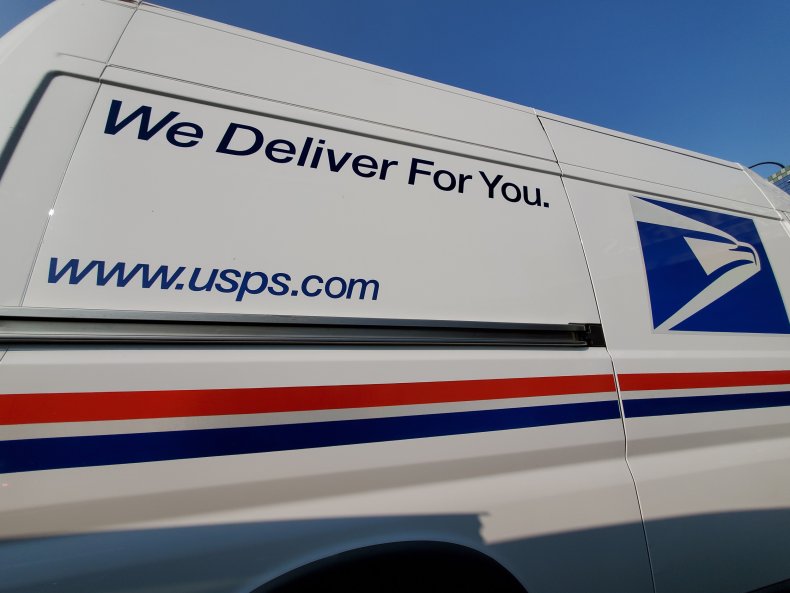 "Managers therefore require a certain amount of discretion to make operational decisions about when to permit late and extra trips in order to maximize timely mail transportation and delivery operations," it added.
Newsweek reached out to the USPS for additional comments but did not receive a reply in time for publication.