Postmaster General Won't Replace Removed Mail-Sorting Machines But Supports Mail-In Voting
Head of the U.S. Postal Service Louis DeJoy told a panel of congressional lawmakers Friday that the federal agency has "no intention" of bringing back the hundreds of mail-sorting machines that have been removed since he was put in charge 67 days ago.
DeJoy has come under intense scrutiny from Democrats over allegations that he and the Trump administration are attempting to hamper the pace at which mail is delivered just months before an election that will depend heavily on mail-in ballots. He said the nearly 700 removed machines are no longer needed because of a decline in the amount of mail over recent years, despite widespread reports of mail being significantly delayed.
"There's no intention to do that, they're not needed, sir," DeJoy told the Senate Homeland Security Committee during a virtual hearing.
DeJoy also emphasized that despite criticism from Democrats, some of whom have demanded he resign and Congress appropriate billions of dollars in emergency funding for the USPS, he supports American voters being able to cast their ballots by mail. He vowed that ballots would be given priority this Fall and would not be delayed.
"I think the American public should have the opportunity to vote by mail," DeJoy said. "There have been no changes in any policy with regards for election mail for 2020 election."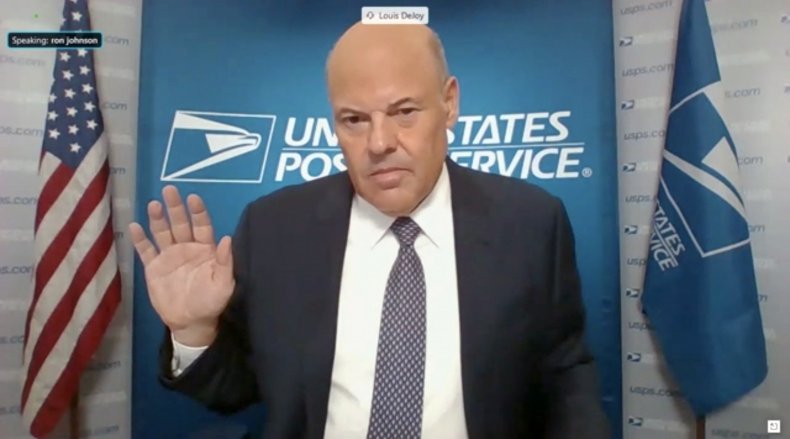 DeJoy further said that he was "very, very confident" that any mail-in ballots put in the mail a week before the election will be received and counted.
Responding to outcry from lawmakers and the general public earlier this week, DeJoy suspended changes to the USPS's operations meant to cut costs until after the November election.
President Donald Trump has wavered on his support for the USPS, at times attacking the agency and voting by mail, which he falsely claims is subject to widespread voter fraud. Trump has also said he opposes a push by Democrats, and even some Republicans, for more USPS funding in an effort to hamper mail-in voting.