Postmates Delivery Person 'Afraid To Leave Her House' After Lizzo Tweet, Sues Singer for Emotional Distress
Lizzo has been slapped with a lawsuit for libel stemming from a Twitter tirade from nearly two months ago.
"Hey @Postmates this girl Tiffany W. stole my food she lucky I don't fight no more," the chart-topping vocalist wrote out to nearly one million followers at the time, along with a screenshot from the Postmates app, showing the delivery person's face.
According to Rolling Stone, the delivery service said they had addressed the complaint. "As soon as Lizzo reached out, we looked into the matter and quickly resolved the issue," a Postmates spokesperson told the magazine. "We apologize to Lizzo for any inconvenience."
The next day, it was Lizzo who offered her apologies, tweeting: "I apologize for putting that girl on blast. I understand I have a large following and that there were so many variables that could've put her in danger. Imma really be more responsible with my use of social media and check my petty and my pride at the door."
On Friday, Wells' lawyers hit the artist with a lawsuit, obtained by Pitchfork. In it, the attorneys wrote: "Lizzo's conduct was extreme and outrageous in that she used her celebrity to publicly defame, disparage, and threaten a private individual (i.e. [Tiffany Wells]), to roughly one million Twitter followers."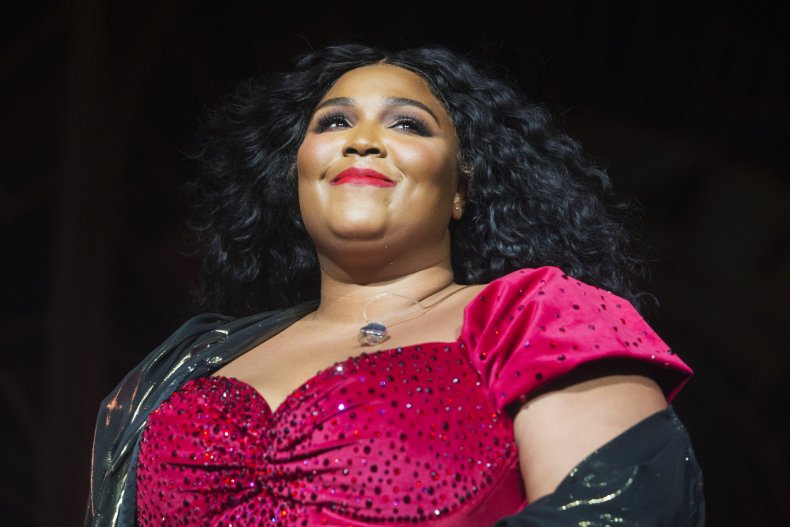 Pitchfork also noted that the lawyers' dispute goes on to say that Wells had, in fact, attempted to bring the singer's order to the Revere Hotel—where she had been staying under the alias Bonnie V—but did not have her room number and could not reach her by phone. Since the incident, Wells said "she's received threats and is concerned for her safety," has quit her job at Postmates and is afraid to leave her home, TMZ reported.
"Because of Lizzo's tweets and in light of Lizzo's influence and popularity, Plaintiff became fearful that someone may recognize her if she continued to deliver for Postmates," Wells' legal advisors wrote, addressing her concerns.
The document continued:
"Given that Plaintiff was already the recipient of direct threats of violence, Plaintiff also feared for her physical safety. Unsure as to what an individual or group of individuals may do to cause her harm if she were to be recognized in public, Plaintiff was scared to leave her house and as a result was forced to stop delivering as a courier altogether—directly affecting her ability to earn a living."
Last month, Lizzo herself filed a lawsuit against three songwriters who allege she stole the "Truth Hurts" lyric "I just took a DNA test / turns out I'm 100 percent that bitch" from an earlier song, "Healthy." Lizzo claims the "Healthy" songwriters have acknowledged in writing twice before they had no claim on the hit song.