Postmates To Pay Seattle Workers Nearly $1M in Sick Leave Settlement
Postmates has agreed to pay its Seattle workers almost $1 million in a settlement over allegations that it violated a city policy surrounding sick leave pay for gig workers.
Seattle's Office of Labor Standards (OLS) announced the agreement Wednesday, saying the amount of $927,555.09 will go to 1,646 workers for back wages, interest, liquidated damages and civil penalties. $22,260.40 will be paid in fines to the City of Seattle.
"For years, us couriers were missing out on many benefits that we need and that we should have received from the start," said Shawn W. Gray, a Postmates driver, in a City of Seattle press release.
Last year, the OLS began an investigation into Postmates' labor practices after they began fielding complaints from drivers that the food and grocery delivery service was not providing workers with paid sick leave, notice of the company's paid sick leave policy, or notice of their balance of remaining paid sick leave.
The city's Gig Worker Paid Sick and Safe Time Ordinance was passed last year as a temporary measure allowing gig workers to accrue and collect paid sick or safe time during the COVID-19 emergency. The city council has temporarily extended the measure.
"OLS is pleased to see Postmates' willingness to correct noncompliance issues with Seattle's labor standards," said Steven Marchese, OLS director. "As more labor standards issues arise in the gig worker industry, it's important these large companies acknowledge their mistakes and take the necessary measures to make their workers whole. Gig worker protections are vital to support workers and keep Seattle's gig economy thriving."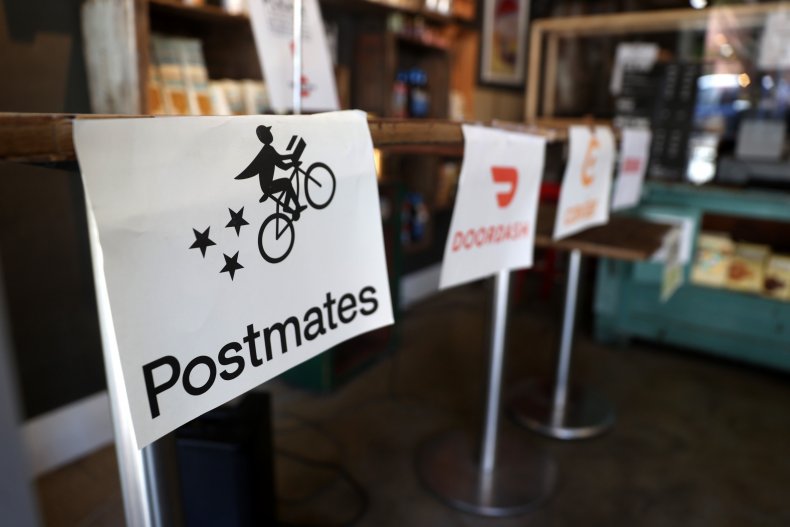 Uber, which had already been controlling a piece of the restaurant delivery market with Uber Eats, officially acquired Postmates in a $2.65 billion all-stock deal in December of last year. The deal came right on the heels of a controversial California law denying gig workers—like those delivering food—from receiving job benefits like they've been able to collect in Seattle.
Gig-worker driven companies campaigned heavily for the law to be passed, and it was, though some voters say these gig-economy companies used "sneaky" tactics to get voters to go their way.
"All of us need to pay attention," Susan Hurley, executive director of Chicago Jobs With Justice told Washington Post at the time. "We see companies not wanting to go back to hiring full-time people. They want to have independent contractors, and that is true across the economy."
Typically, companies that hire gig workers can save money by not needing to pay their workers benefits.