Is New York Too Corrupt for Medical Marijuana?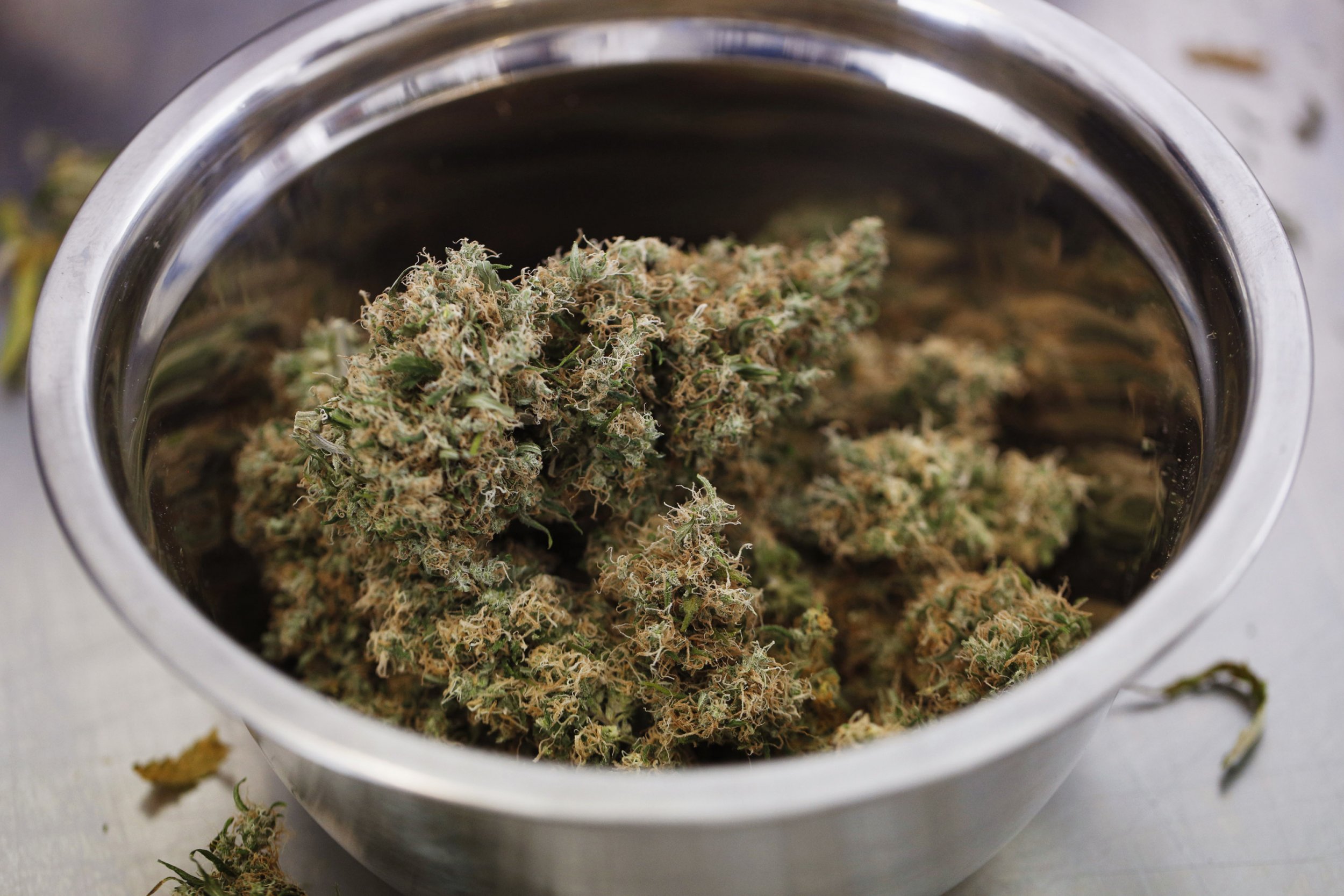 New York's recently signed medical marijuana law mandates that the state Department of Health decide who gets to grow and sell prescription cannabis, but a co-sponsor of the legislation warns there's a "99 percent" chance the licensing process will be corrupt unless qualifying growers are selected at random.
Under the Compassionate Care Act, set to go into effect within 18 months, the DOH will approve five growers, which may open up to four dispensaries each. Assemblyman Steve Katz (R-Yorktown), who co-sponsored the legislation in the Assembly, tells Newsweek: "There is a 99 percent chance that the selection process for these five dispensaries will be corrupted if the process is not done as a lottery."
Katz warned of the possibility for corruption on Thursday, where he spoke at The National Cannabis Industry Association and Ideal 420 Cultivation Soil's "first-ever educational luncheon" in New York City.
As marijuana-minded entrepreneurs feasted on hollandaise-drizzled New York Strip at a tony New American bistro in midtown, Katz spoke of the need for an impartial selection process. According to Katz, who had voted against medical marijuana in 2012 but started publicly supporting it after being arrested in March 2013 on possession charges, the "only way it can be done" is for qualifying applicants to receive "a little round ball w/ a number on it...to be chosen on a given day by a very respected person in the state, who's going to pick out five numbers and those are going to be the winners, period. No exceptions."
In conversation with Newsweek and during his speech, Katz said a culture of corruption throughout state government strengthened his case for impartial selection. Gov. Andrew Cuomo, he pointed out, is under federal investigation for shutting down the Moreland Commission, which is charged with investigating corruption.
"Corruption obviously comes from the top in this state," Katz also said to Newsweek. The governor's office did not reply to Newsweek's request for comment. The Department of Health did not immediately comment.
Asked whether corruption could be a problem, New York State Senator and Senate bill sponsor Diane Savino (D-Staten Island) told Newsweek that "Apparently Steven thinks so," but that "it wasn't an issue that occurred to me, quite frankly."
Savino said she is concerned that the legislation is too narrow in scope and that an industry comprised of five license holders -- and a maximum of 20 dispensaries -- is "completely insufficient for a state this size."
"The governor likes to say all the time 'New York is ready for business.' The question is, is it really open for this business if you're already a marijuana grower and you look at the restrictions that could be placed on the New York market -- do you want to invest here?"