Poor, Homeless Flock to Colorado Pot Industry—Now What?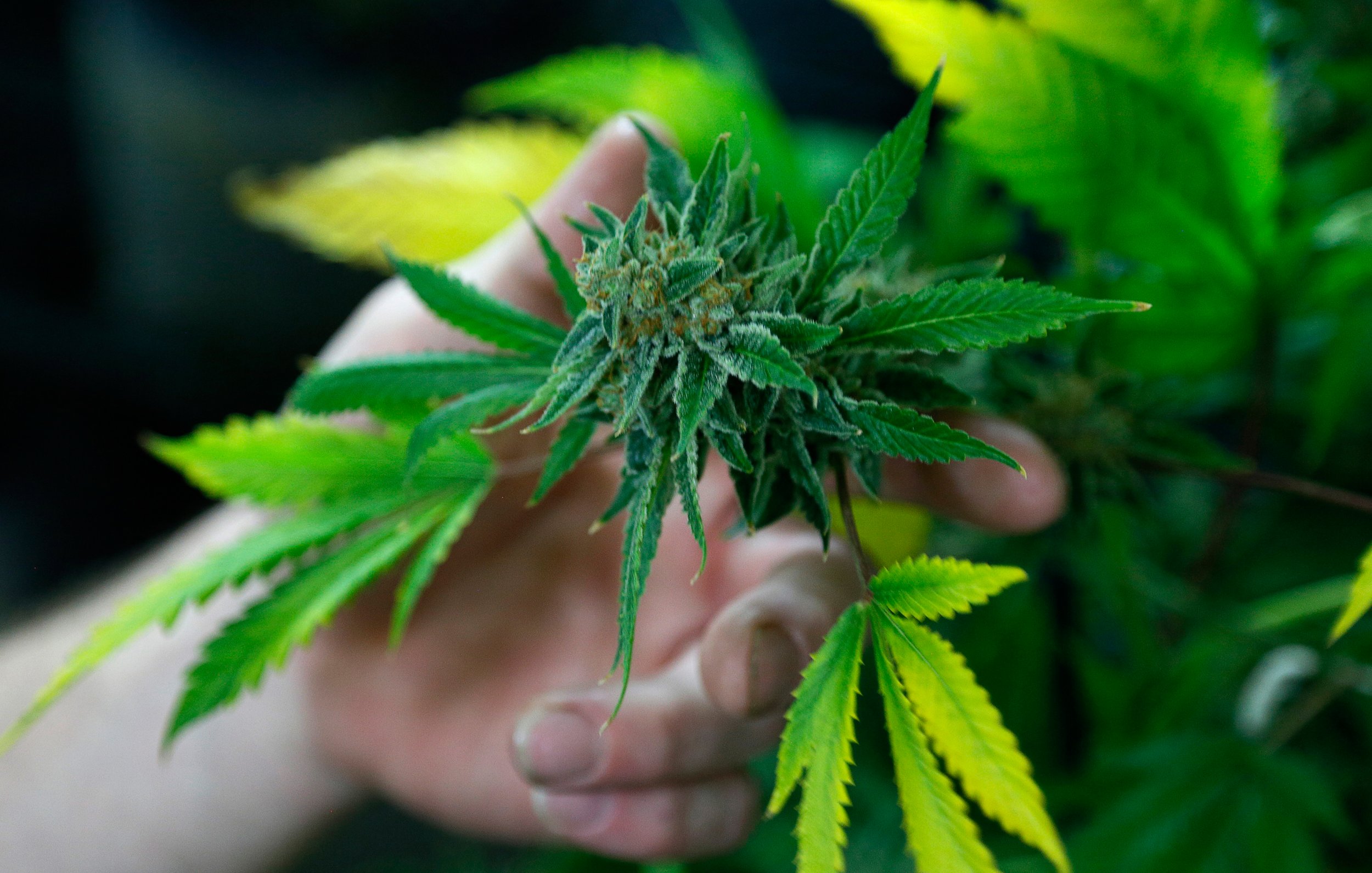 This article originally appeared on the Internatinal Business Times.
Standing in an empty gravel lot behind some warehouses near the outskirts of Pueblo, Colorado, Devin Butts took a deep drag from the joint he'd just rolled, the early afternoon sun high overhead. The 25-year-old had stepped off a bus in this southern Colorado city two days earlier, eager to escape the world of hard drugs, hard time and homelessness he'd known in north central Texas. He'd decided that partaking of Colorado's legalized cannabis would be a safe way to wean himself off the various perilous habits he'd acquired—plus he was on the run from a marijuana possession charge working its way through the Texas courts, a case that could mean more time for him behind bars.
While sleeping at Pueblo's rescue mission, Butts was working to set down roots in his new home. He'd spent the morning at the local mall, looking for work. Now, to reward himself, he was heading to the Spot, Pueblo's largest recreational pot dispensary. On the way to the store, located in an industrial part of town, he'd stopped in this lot, surrounded by piles of used tires and abandoned vehicles, to sample from a pill container of cannabis, filled with a few small nuggets of Chemdawg that he'd bought for $2 from a guy at the downtown soup kitchen. Butts didn't have enough money to purchase anything at the Spot, so he wanted to be stoned enough beforehand so he wouldn't be frustratingly tempted by the selection.
"I am going to get the highest I've been here," he said between coughs of smoke, gazing across the rolling grasslands that stretched to hazy Rocky Mountain foothills far to the west. "This place is awesome. You don't get anything like this in Texas."
Butts is among the hundreds of destitute individuals and families that shelters report are coming to Colorado each month because of legalized marijuana. But if his experience is anything like that of many of these newcomers, while Butts might find impressive views in his new home, he likely won't find conditions conducive to starting a new life. In Colorado, homeless programs are severely overextended, housing costs are skyrocketing and while marijuana might be legal, public consumption of it isn't—which means those like Butts who don't have private residences can still face harsh consequences for using it. It doesn't help that marijuana jobs are difficult, if not impossible, to obtain by those struggling with homelessness. So while folks like Butts can spend money in Colorado's new marijuana industry, they can't easily profit from it.
Efforts are afoot to tackle the problem. Colorado officials recently pledged to study marijuana and homelessness, and last month, the city of Aurora, east of Denver, earmarked $4.5 million of its cannabis revenues for homeless programs over the next three years. But some shelter managers, marijuana activists and cannabis business owners say it's not enough, that a greater share of the hefty profits and tax revenue being generated by the new marijuana market should go to understanding and addressing the needs of the people who've arrived in the state with an interest in marijuana and not much else.
Butts is among those who think proceeds from the state's booming marijuana regime should go to help those like himself that have been lured to the region because of cannabis. "Why not, man?" he said. "It's going to help this place grow. As long as the people aren't just coming here to smoke. I am able-bodied, and I am going to work."
Plight of the 'Trimmigrants'
To get a job in Colorado's marijuana industry, you need a marijuana occupational license from the state, which requires a notarized application form, a $150 fee and proof of state residence. Those interested also have to pass a criminal background check.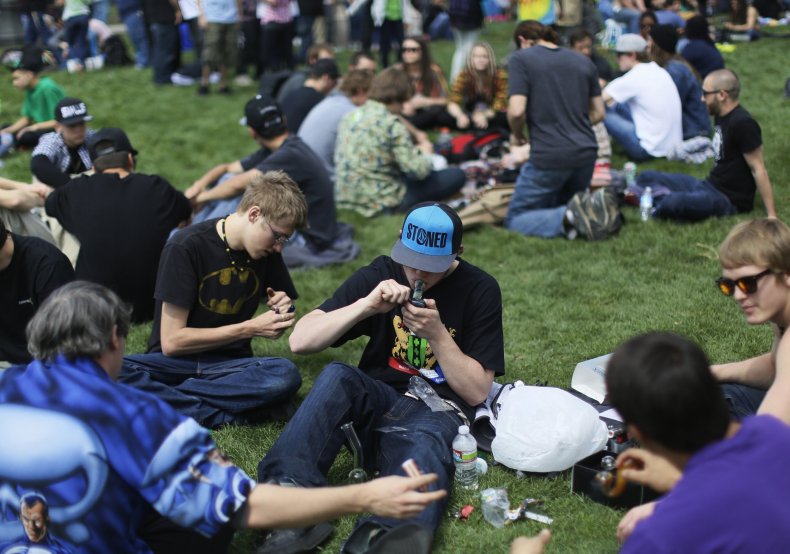 While shelter workers report that many of their clients say they've come to Colorado to land jobs in the booming cannabis market, such hopes are often stymied by the strict criminal history restrictions mandated by state marijuana law. Studies have shown that homelessness and incarceration are mutual risk factors, with 25 to 50 percent of the homeless population having spent time behind bars.
That, plus the cost of a license, could be why Susan Chicovsky, owner of Green Mountain Harvest, a Denver-based marijuana harvest and trim company, says she rarely if ever has currently or recently homeless people contacting her for work, even though trimming is a common job for those wanting to get into the industry. "It's definitely an entry-level job," said Chicovsky. "I am wondering how else we can help these people."
But even newcomers who don't have criminal histories often find it's not easy finding work in the cannabis industry. That includes 24-year old Aaron Springheart, who moved from Florida to Colorado with his brother in early 2016 to find work in the marijuana business. "It was to start somewhere new," said Springheart. So far, however, that hasn't happened, so he's been sleeping at the rescue mission in Pueblo and picking up contract jobs when he can. "It reminds me of the Gold Rush," he said. "Everyone came, but there wasn't enough gold for everyone."
What's more, the marijuana jobs that are available might not be enough to pull people out of poverty. According to Cathy Alderman, vice president of communications and public policy for the Colorado Coalition for the Homeless, workers need to make at least $19 an hour to afford housing in the Denver area. But marijuana trimmers usually start at around $10 an hour, and budtenders working in the dispensaries often don't make much more than that.
Marty Otañez, a University of Colorado Denver anthropology professor who's been studying the state's marijuana industry, said he's met multiple cannabis workers who are on their way to becoming homeless. It's left him convinced that it's time for people in charge of the industry to address the problem. "The flow of 'trimmigrants' and other cannabis workers into Colorado and the added pressure on homeless shelters and social services for unemployed or poorly paid cannabis workers is a symptom of the broader problem of cannabis capitalism gone awry," said Otañez. "Nominal efforts to fund corporate social responsibility schemes demonstrate the lack of seriousness on the part of cannabis business people to address in any genuine way the social ills associated with green gold."
An Industry for All People
With nearly a billion dollars in revenue and more than $135 million in statewide taxes and fees generated by Colorado marijuana sales last year, some shelter managers would like to see a portion of the proceeds devoted to homeless services. "If some of those dollars can go to serving those folks, it could really help people," said Tom Luehrs, executive director of Denver's St. Francis Center day shelter. "We are not saying we want to become rich; we just want to help these people because Colorado is doing something good, and it's bringing people here."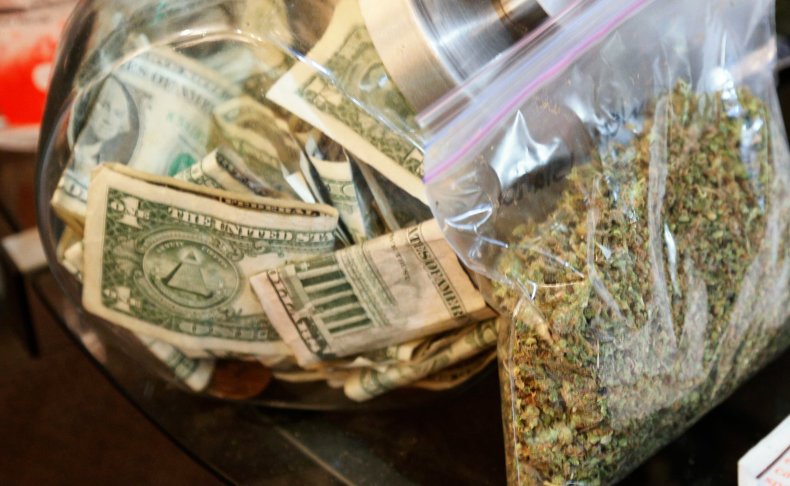 So far, none of Colorado's marijuana tax revenues have gone to homeless programs. That will soon change. In Aurora, the city council recently voted to earmark $1.5 million of marijuana tax proceeds for homeless services annually for the next three years. According to Nancy Sheffield, project manager for Aurora's neighborhood services department, the decision wasn't based on concerns that marijuana was increasing local homeless numbers; it's simply a matter of allocating resources to high-priority issues.
Whatever the reason, homeless advocates celebrated the move. "It's a brilliant move by Aurora," said James Gillespie, community impact and government relations liaison for the city's Comitis Crisis Center, a shelter. "It's not every day that a municipality gets a new funding stream. To reinvest that to meet the needs of struggling families is a good moral imperative stand."
Soon there could be additional marijuana revenues going to help the poor. In response to anecdotal reports of marijuana increasing the homeless population, Colorado's Department of Public Safety will launch a $75,000 study of homeless people in five county jails to determine how many of them came to Colorado because of marijuana. The results could influence the allocation of revenues generated by a 10 percent state sales tax on recreational marijuana, since by law the funds must go to the costs of regulating and dealing with the impacts of legalized cannabis. "If the study points to an impact and we can get towards causation rather than correlation, there should be ample reason for it to go towards homelessness," said Andrew Freedman, Colorado's director of marijuana coordination.
Some marijuana entrepreneurs are also tackling the issue. Inspired in part by a new Denver rule that marijuana businesses must submit a "good neighbor" plan to receive or renew their operating licenses, the Denver Relief dispensary is developing a what it hopes will become a citywide "community integration plan" that involves marijuana businesses supporting existing homeless services, among other social welfare efforts. "People are not homeless for a single reason," said Denver Relief co-founder Kayvan Khalatbari. "It spans mental health issues, job issues and affordable housing issues. Cannabis didn't create those issues. But what can we do to help? Outside of building massive housing projects, which are not really possible for us, it's providing support to organizations already doing what they can."
But some say such efforts aren't enough, that the marijuana industry needs to do more to help those most in need if it aims to stay true to its activist roots.
Jose Santiago, for example, moved to Colorado in 2013 to work in the medical marijuana industry. The former Puerto Rico National Guardsman spent several weeks living in his Chevy Cavalier in a Walmart parking lot before he got a job as a hotel housekeeper, saved up for his marijuana occupational license and eventually landed a job as a trimmer. Since then, he worked at various marijuana growing and processing facilities until last month, when he says his employer fired him for, among other things, suggesting the company help the homeless. Now he's distributing job fliers around Denver's shelters, both to make ends meet and to help others dealing with same struggles he's experienced. He wonders why others aren't doing likewise, such as by opening a dispensary that would hire the underprivileged.
"If you consume cannabis, you are a pariah," said Santiago. "I have encountered so many people here who have run away from oppression and prosecution. The marijuana industry should be giving money to places that can help and should be providing a safe haven. We want the cannabis industry to be for all people, not just certain people."