Pot Offenders Wanted: California's Lowell Herb Co. Seeks to Hire Parolees
On May 2, a curious billboard went up along the South 5 Freeway in Los Angeles. It read, "Recently Pardoned? We're Hiring."
The sign was located on Daly Street, not far from the Men's Central Jail and Twin Tower Correctional Facility, and paid for by Lowell Herb Co., the fastest-growing cannabis company in California. Lowell hoped to attract recently pardoned, nonviolent offenders convicted for cannabis-related crimes, and it worked: Within 24 hours, the company had received 100 résumés. In early June, it hired its first paroled employee.
California Proposition 64, the Adult Use of Marijuana Act, was passed in November 2016. While it was legal to possess and smoke pot in the state, selling and growing it was not; it wasn't until January 1, 2018, that recreational sales were legal. During that transition period, arrests continued on top of the hundreds of thousands that had already occurred. According to federal data, 653,249 people were arrested for cannabis-related acts in 2016 alone—more than for all violent crimes, combined. In California, 24 percent of those arrested were African-Americans, who make up just 6 percent of the state's population.
California leads the way on marijuana criminal justice reform. In December 2017, Governor Jerry Brown paroled 132 people imprisoned for cannabis-related crimes. In January 2018, George Gascon, the San Francisco district attorney, dismissed thousands of marijuana-related misdemeanors and felony convictions. "When we read about that, we felt like there were probably a lot of really great people with nonviolent offenses—sometimes first-time cannabis arrests—who were caught up in this," said David Elias, CEO of Lowell Herb Co. "We began to wonder how we could play a role."
California is the largest cannabis market in the world. It is also very competitive. Since its founding, in January 2017, Lowell Herb has become the number one manufacturer of pre-roll (meaning the joints are rolled for you). The business has grown "over a thousand percent in revenues in 12 months," said Elias, with staff increasing from five to 70-plus people in a year and a half. (Time Out Los Angeles voted Lowell "the most innovative cannabis farm in California.") That puts the company in an advantageous position as an industry leader. "And we felt strongly," said Elias, "that we needed to acknowledge the people that were caught up in the turmoil of cannabis arrests, who now have records."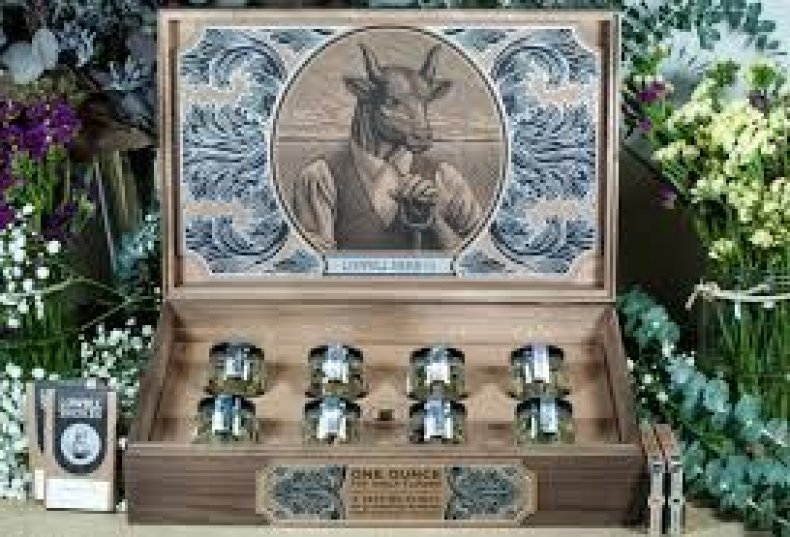 The interview process for most jobs includes an application with a box to check if you have been arrested. If you check it, the likelihood of a callback or an offer drops 50 percent. "These applicants don't even have the opportunity to explain the situation—like, if they were arrested for having 3 or 4 grams in their purse," Elias said.
His company hoped to find those people, but how? "There's no job board that says, Hey, you've been convicted of a misdemeanor, post your résumé here because there are wonderful companies that want to give you a second chance!"
There was another problem: As rapidly as the cannabis market is growing, it still isn't mainstream. "You can't just advertise on radio or TV, and most print media isn't ready for this," said Elias. "So we had to do it all grassroots. Billboards are an old-school, person-to-person approach—how brands used to be built." And it wasn't just about announcing a job search, he added, it was about raising awareness around a problem.
The company is only the latest startup for Elias, who has been building and selling businesses for 20 years. "As I've gotten older, the thing that matters most to me is seeing people succeed, and mentoring people," he said. "In my experience, it's often the applicants who are really talented but struggling to find a second chance, or the right opportunity, who outperform the candidate with no experience of conflict or hardship."
So far, there have been no negative reactions to the billboard. "I think the reason why is that the people we connect with—the businesspeople who know me personally, who know what we're about—understand that this is true and dear to our hearts and what we believe in, not a random idea or marketing tool or whatever," said Elias, whose company is noted for its responsible and organic cannabis farming. "It's the core ethos of our business."
He was pretty sure Lowell was the first company to try this unconventional form of hiring, but he suspected that will change. "The response we've received from some pretty high-profile people has been nothing short of amazing," said Elias, whose products get a lot of social media love from pot-smoking celebs such as Sarah Silverman and Chelsea Handler. (Lowell Herb Co. has also been featured on Jimmy Kimmel Live.) "As soon they see it, they almost instantly support it."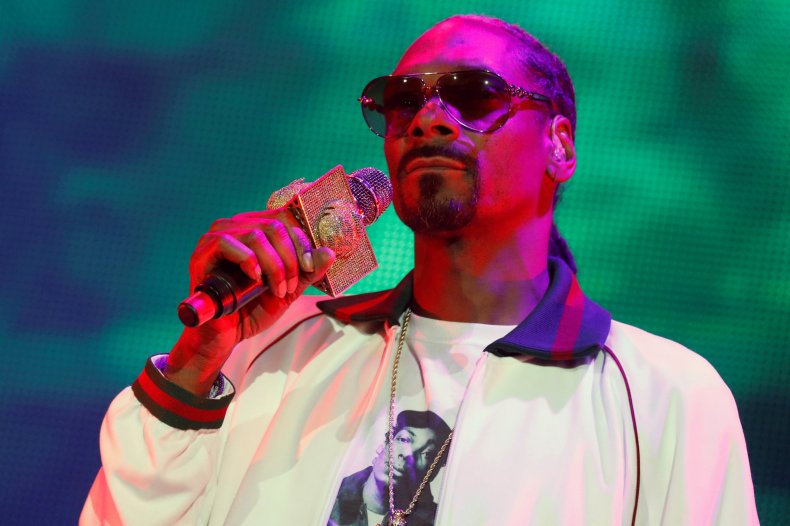 One of those people is the rap artist Snoop Dogg, who, in addition to being a noted lover of weed, is dedicated to supporting social equity. "An initiative that no one knows about is meaningless," said Elias. "In addition to the billboard, we're also collaborating with Snoop's digital platform, Merry Jane, which raises awareness of injustices related to cannabis crimes."
Elias likened nonviolent marijuana-related arrests to the early-20th-century prohibition of alcohol in America, an equally misguided experiment in social control that led to prejudiced policing and incarceration. "In 10 or 20 years," he predicted, "we will look back on marijuana prohibition with the same shocking reaction."