Pot Panic: Fox News's Laura Ingraham Roasted After Criticizing CNN New Year's Eve Coverage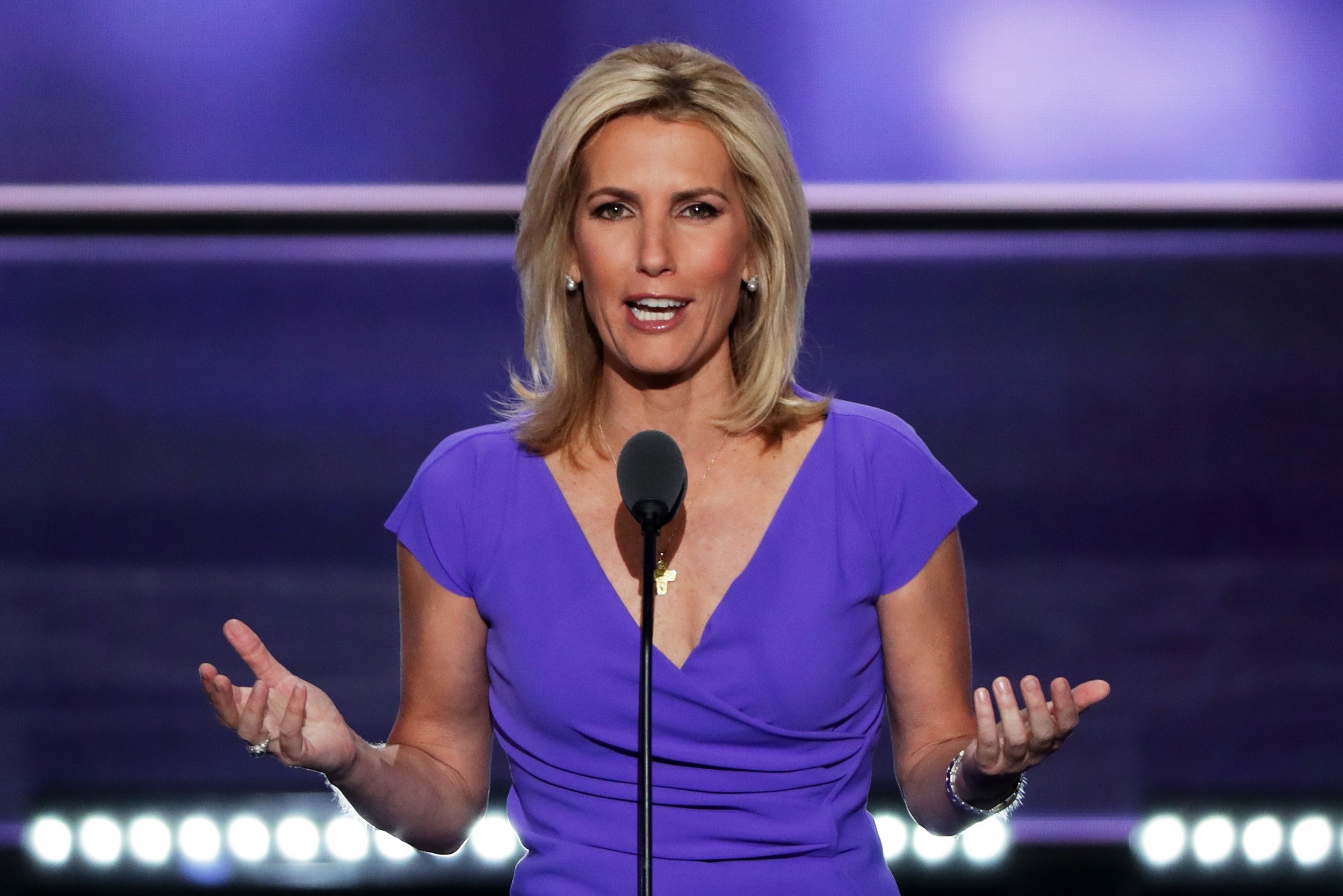 Fox News host Laura Ingraham had a mini meltdown on Twitter on Monday morning over a CNN New Year's Eve segment from a marijuana party bus. Then she got burned.
As part of its annual New Year's Eve coverage, hosted this year by CNN anchor Anderson Cooper and Bravo host Andy Cohen, CNN dispatched correspondent Randi Kaye to the "Canni-bus," a marijuana bus party in Denver that saw attendees smoking during Kaye's broadcast. Recreational marijuana use is legal in Colorado.
Monday morning, Ingraham woke up and fired off a tweet after seeing a link to the segment on Drudge Report. "We'll see how this all works out for our country. More potheads, increase in cases of schizophrenia, psychosis, more impaired driving...as #BigWeed makes billions," Ingraham tweeted at 10:28 a.m. on New Year's Day.
It took just minutes for hundreds of replies to come in, some making fun of the Fox News host with others providing reasonable and thoughtful rebuttals to Ingraham's contentious tweet. A handful of respondents even recommended that Ingraham give marijuana a try herself.
Others roasted the conservative for her fearmongering by making jokes about some additional potential side effects of marijuana use, while some just made fun of Ingraham for being a buzzkill. "I bet you are fun at parties," wrote one Twitter user.
Even a number of Ingraham's supporters didn't agree with her attack against recreational marijuana, with one writing: "Sorry Laura, I love you & your conservative positions but pot is sooooo much safer than an unconscious, how did I get home, booze binge. I know from experience and never, ever went into a slurred & unconscious state with pot." Another shared his position, tweeting: "Laura I usually agree with most everything you say. However, the days of #reefermadness scare tactics are over. #bigpharmais responsible for the death of millions a year, with their witchcraft and sorcery."
Ingraham has long been an opponent of legalized marijuana use, whether recreational or medical. In the past, she has referred to people who smoke cannabis as "weedies" and has often tweeted the views of those who oppose the use of marijuana in any form.
CNN's New Year's Eve coverage has been discussed in years past for its rather bizarre segments. During last year's coverage, anchor Don Lemon got his ear pierced live on the air after having a number of drinks with co-anchor Brooke Baldwin in New Orleans.