Pot For Pets: Canada's Biggest Cannabis Company To Trial Dope-Laced Food For Anxious Animals
A company in Canada has been given the green light to trial cannabis in pet food to help calm anxious animals.
Health Canada's Veterinary Drug Directorate has given approval to Canopy Animal Health to carry out clinical trials of the cannabis-derived compound cannabidiol (CBD) as a treatment for pet ailments.
CBD is the main ingredient in hemp oils and is associated with pain relief, as opposed to THC, the ingredient in marijuana can produce a high.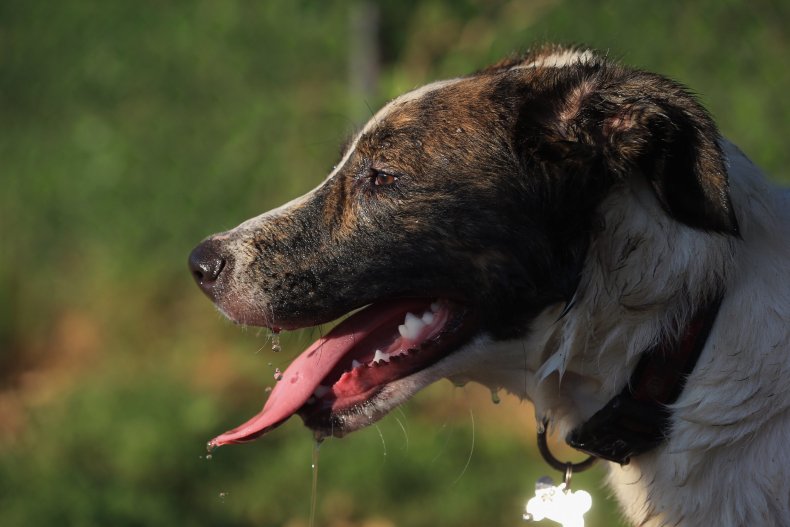 Dana Vaughn told Canadian newspaper The Star that adding naturally occurring plant-derived cannabis compounds like CBD to pet food has so far only been done without regulatory approval.
"There has been very little (research) done with CBD or other phytocannabinoids in pets up until now," he added.
He said he wanted to gather evidence on the effect that CBD has on different animal sizes and species and that his company already had conducted pre-clinical dosing and safety studies of its "proprietary CBD-enriched oil formulation."
Vaughn said there are very few anti-anxiety treatments for pets and that CBD can help fill that market gap.
A Health Canada spokesperson told The Star that cannabis use had been considered during the development of cannabis regulations although so far, "no drugs containing cannabis have been authorized for veterinary use in Canada."
However the debate over prescribing the drug for animals is ongoing south of the Canadian border.
In the United States, where at least 30 states have legalized medical marijuana, veterinarians are reluctant to even discuss the drug, which is illegal under federal law for animals, Reuters reported.
Many vets have been warned they could lose their license if they suggest it as a treatment.
However a 2018 nationwide survey of 1,068 dog owners carried out by Colorado State University revealed that nearly 80 percent of pet owners bought hemp or marijuana for their dogs.
Meanwhile, Cornell University researchers found CBD helps dogs with arthritis, and reduces seizures in 89 percent of dogs with epilepsy, according to a study published in July in Frontiers in Veterinary Science.
But many American vets have reported a spike in pets, mostly dogs, needing treatment for marijuana intoxication.
The Pet Poison Helpline also reported an almost five-fold increase in marijuana cases over the past six years, mostly involving pets that had ingested marijuana-laced food products, American Veterinarian reported.