Potbelly Sandwich Shop to Keep $10M of Latest PPP Aid After Previously Returning Money Amid Backlash
Potbelly Sandwich Shop has received another $10 million loan from the federal government's Paycheck Protection Program (PPP), and this time the Chicago-based chain is planning to keep the relief funds.
In April the sandwich company returned the first $10 million it received through the program after facing backlash—the money was meant for small businesses struggling to stay afloat amidst the coronavirus pandemic and statewide lockdowns.
When Potbelly returned the money, the business said it was "surprised and disappointed when the fund was quickly exhausted, leaving many without help."
"We are returning the PPP loan after further clarification from the Treasury Department," Potbelly added in its April 25 statement. "We will continue to seek alternatives to help support our employees and enable them to return to work so they can serve our loyal customers."
However, the sandwich chain reapplied for financial assistance and qualified for another $10 million.
In a statement sent to Newsweek, Potbelly said it only applied for the funds during the second round of the program because a large amount of federal funding was left unclaimed.
"We are committed to helping our employees. While we qualified for a loan in the first round of the Payroll Protection Program, we returned it when it looked like many other companies would be left without help. In the next round, the program was about to close with billions of dollars in available funds still remaining," Potbelly said.
"To protect our employees' jobs, and support their families that rely on Potbelly for their livelihoods, we applied for and received a loan. The funds will go to our dedicated employees, to preserving jobs and to keeping shops open," the business added.
The chain said the restaurant industry continues to be significantly affected by the global health crisis and that while its business has stabilized in the past few months, it is "still well below pre-COVID sales levels."
Potbelly Corporation's results for the second fiscal quarter of the year indicate that cash flow was positive at the store level since the end of May and that sales have improved from late March, when sales were down 68 percent, compared to June's mid-20 percent range.
The company, which is still in negotiations with landlords, closed 16 stores permanently during the quarter while opening two new ones in North Carolina.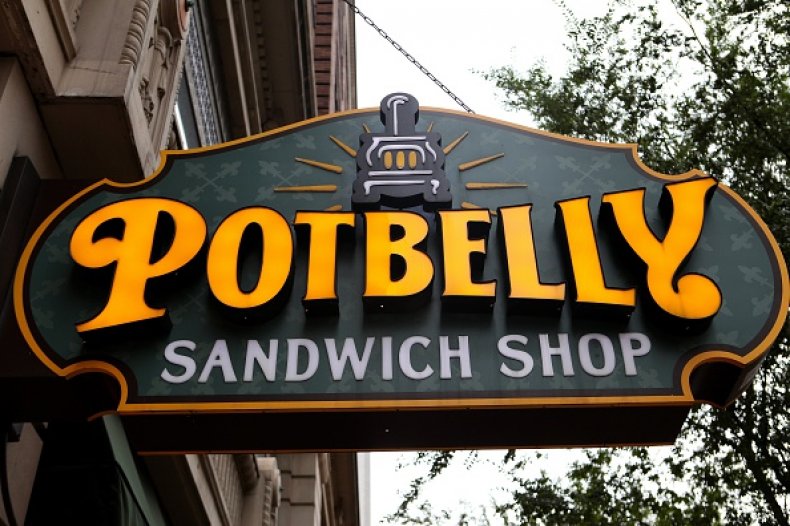 A number of large corporations, including Shake Shack and the Los Angeles Lakers, were forced to return PPP loans after public outcry that the money should be allocated to small businesses.
In late April, Treasury Secretary Steven Mnuchin threatened to hold big companies "criminally liable" if they failed to meet the PPP's revised requirements for accepting loans.
"Any loan over $2 million will have a full review for forgiveness before they are repaid," Mnuchin said at a briefing on April 28.
A number of large businesses were able to qualify thanks to a loophole that allowed companies with fewer than 500 employees in a single location to receive the COVID-19 relief funds.
Several individuals have been arrested and charged by authorities for scamming the program and fraudulently obtaining millions of dollars in federal aid.
Although no second stimulus deal has been made in Congress, Senate Republicans have proposed more funding for the program. The proposal includes greater tax relief for businesses that hire workers and more funding for ones that can demonstrate they have lost at least half of their gross revenue during the pandemic.