Potential Coronavirus Treatments Are Promising But Can't 'Stop The Virus,' WHO Says
Early studies on treatments for a new coronavirus have shown promising signs but none of them are able to actually kill or stop the virus, according to the World Health Organization (WHO).
WHO spokeswoman Margaret Harris told reporters during a Tuesday briefing that treatments in early studies have shown to limit the severity and length of the illness, according to Reuters. However, they won't eliminate the virus and additional data is needed before officials can weigh in on which treatment is preferable over another.
More than 4.2 million people have become infected with the virus since it emerged in December 2019, according to a tracker maintained by Johns Hopkins University. The outbreak prompted countries around the world to implement lockdown measures and researchers are racing to find a treatment, as it may be vital to getting back to a sense of normalcy.
The WHO Solidarity Trial is comparing four treatment options against the standard of care to assess their relative effectiveness against COVID-19, the disease the new virus causes. WHO officials pursued a multi-country approach in an effort to overcome the issue of smaller trials not producing strong enough evidence.
"This large, international study is designed to generate the robust data we need to show which treatments are the most effective," WHO Director-General Dr. Tedros Adhanom Ghebreyesus said in announcing the trial in March.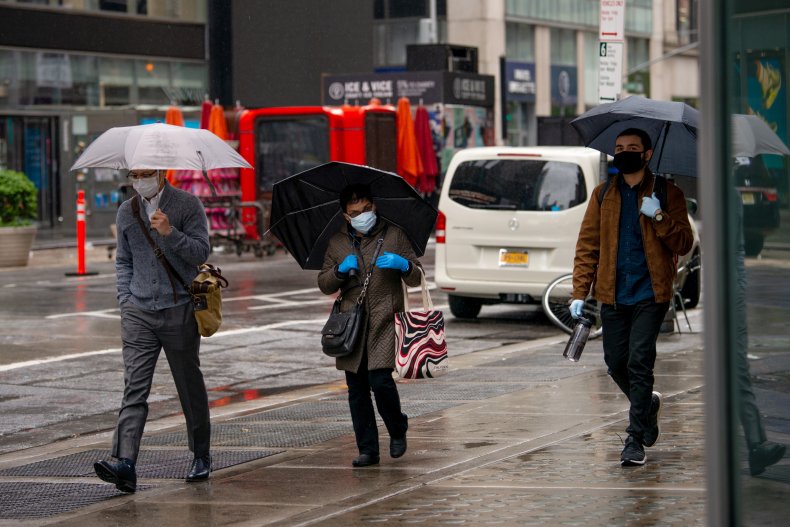 Ghebreyesus encouraged countries to sign up for the study, noting that the more countries that participate, the faster high-quality evidence can be amassed. As of April 21, more than 100 countries are participating.
WHO officials selected remdesivir, lopinavir/ritonavir, interferon beta-1a, chloroquine and hydroxychloroquine as the four drugs they would test. Harris didn't share details on which treatments were producing "potentially positive data," according to Reuters.
The drug remdesivir showed promising results in animal studies for Middle East Respiratory Syndrome (MERS) and severe acute respiratory syndrome (SARS), leading officials to believe it may be helpful in treating SARS-CoV-2. Additional studies are needed to determine the true efficacy of the drug, but early studies proved to show positive signs.
A Phase III SIMPLE trial showed similar improvements in patients who were given a 10-day and 5-day treatment, a discovery that could be useful if supplies are limited. It also showed that early treatment increased the chances of a person being discharged from the hospital.
Dr. Anthony Fauci, the director of the National Institute of Allergy and Infectious Diseases and a member of the White House Coronavirus Task Force, said during a press briefing that the results opened the door to "the fact that we now have the capability of treating." However, he cautioned against investing too much in the drug, as its efficacy has been "modest" and studies only involved people who were hospitalized.