Potential December 2019 Government Shutdown: What To Know As Funding Deadline Approaches
With a bipartisan $1.37 trillion spending package nearly on its way to the House floor, a government shutdown over the holidays is appearing less likely.
The package is ripe with compromises that likely annoy lawmakers on both sides of the aisle, but it couldn't come soon enough. Government funding provided through a "continuing resolution" is due to expire at midnight on Friday.
That puts pressure on lawmakers to pass the 12 appropriations bills in both chambers of Congress and obtain a presidential signature before week's end, on top of possible voting sessions on impeachment and the new North American trade deal.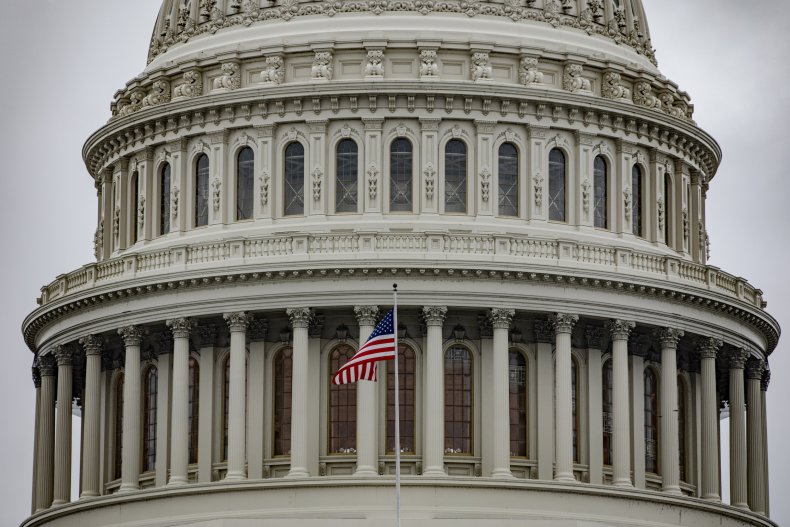 "You really can do some good things and you never expect everyone to agree with everything," Representative Nita Lowey, a New York Democrat who helped spearhead the funding efforts, told The New York Times last week. "You look at the 12 bills and I think you can be very proud of the work this Congress is doing."
Unfortunately for the House's Democratic progressives, the legislation will set aside $1.38 billion for building President Donald Trump's border wall. While it's far less than he asked for, the legislation allows the president's continued use of Department of Homeland Security and Pentagon coffers for the wall's construction, according to the Times.
In another year fraught with mass shootings on U.S. soil, the package will provide $25 million for gun violence research at the Department of Health and Human Services for the first time in more than two decades, a Democratic congressional aide familiar with the matter told Newsweek.
In another historic item, taxpayers will fund $425 million in election security grants—a key priority for Democrats after Russian interference in the 2016 presidential election, the aide said. Meanwhile, the Environmental Protection Agency is getting $9 billion for fiscal 2020, contrary to Trump's earlier statements.
The decennial census should be fully funded, as well as the National Institutes of Health's medical research efforts. Federal workers will see a 3.1 percent pay bump. Early-education programs and Title I schools should get record funding, and states entrenched in the opioid crisis will be eligible for $1.5 billion in grants, according to the aide.
In a statement obtained by Newsweek, Lowey released the full text of all 12 bills. The bills have been grouped into two packages: H.R. 1865, the domestic priorities and international assistance appropriations minibus, and H.R. 1158, the national security appropriations minibus. House members are expected to approve them on Tuesday, theoretically giving the Senate enough time to do the same before the Friday deadline.
"I'm pleased that we have reached a bipartisan agreement that will keep government open, provide the certainty of full-year funding, and make strong investments in key priorities for American communities," Lowey said. "With higher spending levels in line with the bipartisan budget agreement, we are scaling up funding for priorities that will make our country safer and stronger and help hardworking families get ahead."
Though Trump hasn't been hesitant about holding up spending deals in the past, he is widely expected to sign this one.
Update 12/16, 5:30 p.m.: This article has been updated with further information about the bills.