Potential Trouble Looms for Biden HHS Pick Xavier Becerra with Senate Republicans
Although Xavier Becerra is a former decades-long member of Congress, the Republican lawmakers who will have the power to confirm or deny the Californian as President-elect Joe Biden's Health and Human Services secretary know little about him.
But the few things they do know about the Democrat and California attorney general they don't particularly like.
Becerra has been instrumental in defending the Affordable Care Act (ACA) against a lawsuit from Republican attorneys general and the Trump administration seeking to dismantle the Obama-era health insurance law.
However, perhaps more problematic for the 62-year-old, suggested Senate Republicans as they labeled him a "radical," are Becerra's pro-choice stance on abortion, support for single-payer health care and lack of experience in the medical field.
"I think it'd be controversial, to maybe just state the obvious," Sen. John Cornyn (R-Texas) said. "I think most of us feel like there should be some deference in the president-elect's choice for his cabinet, but some of these folks are pretty radical, and he's pretty radical."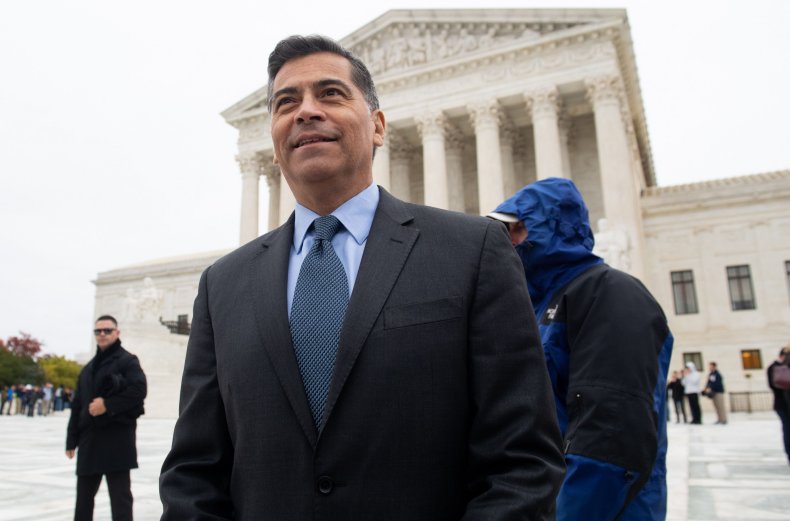 Likewise, Sen. James Lankford (R-Okla.) described Becerra as someone with a "pretty hardcore left position."
"I'd want to know what his health care background is other than being married to a health care professional... Lots of questions for me," Lankford said.
Becerra's wife, Carolina Reyes, is a perinatologist, someone who specializes in high-risk pregnancies.
One of several members in the upper chamber with a medical background, former-doctor-turned-senator Bill Cassidy (R-La.) also questioned the depth of Becerra's medical knowledge beyond what has arisen in his legal cases.
Admittedly, Sen. Susan Collins (R-Maine) lacked a familiarity with Becerra. But the moderate also expressed some doubt.
"I was surprised that it wasn't an individual who had a health care background," Collins said. "But I truly don't know him."
The skepticism around Becerra with Senate Republicans foreshadowed what could be a turbulent confirmation process for the Biden nominee, should the GOP hold onto control of the chamber.
The pick appeased many Democrats, particularly Hispanics, who were lobbying Biden to select more Hispanic nominees. If confirmed, Becerra would become the first Latino to lead HHS, a crucial agency amid the pandemic that will be tasked with distributing hundreds of millions of coronavirus vaccines.
Sen. Ron Wyden (D-Ore.)—the top Democrat on the Senate Finance Committee, the panel that has jurisdiction over whether Becerra's nomination advances to the full floor—vehemently pushed back against the notion that Becerra was inexperienced with health care.
"That's simply not true," Wyden said. "He's consistently been in the consumer's corner up against big lobbies."
Among other things, he cited Becerra's "passionate" legal work fighting for the ACA's survival, which affords pre-existing condition protections for tens of millions of people.
"When you're the secretary of Health and Human Services, the real key is getting the intersection of policy and politics," Wyden added. "[Becerra] is a person who gets that."