Trump Supporters Don't Care If He Did Use The N-word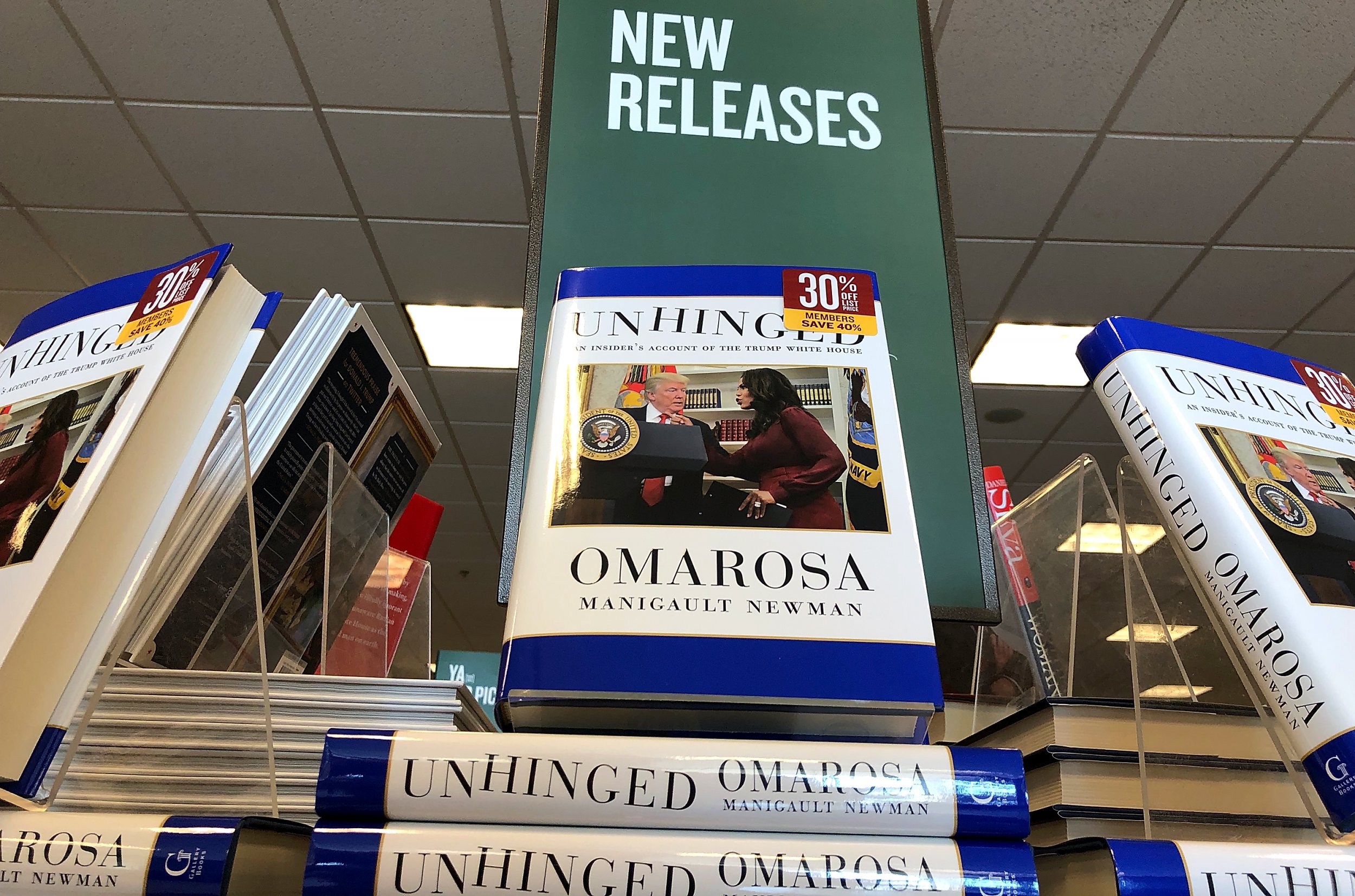 The ongoing debate about whether President Trump did or didn't say the N-word, as alleged by former employee and reality TV star Omarosa Manigault Newman, may be irrelevant: The president's political standing would not be affected by his use of the racist term, according to a new survey conducted by The Economist and YouGov.
Newman claims to have a tape of President Donald Trump saying the N-word and has gone on the record threatening to release it while Trump attempted to limit allegations and denied ever using the N-word.
But a recent poll conducted by global public opinion and data company YouGov shows Trump's use of the N-word would have little effect on his presidency and support base. The anonymous online poll of 1500 Americans who voted for Clinton or Trump indicates there would be very little demographic shift in his voter demographics or the demographics' impression of racism in America, The Economist reported.
Four percent of Clinton's supporters admitted they would either "definitely" or "probably" support a Presidential candidate whom they "knew for a fact uses the N-word to refer to a black or African-American person." Forty-seven percent of Trump supporters agreed. A majority of Trump supporters (77 percent) also said that it is possible for somebody who uses the N-word in the office to still be a good President. Eleven percent of people who voted for Clinton in the poll reportedly believed the same. Basically, even if Trump were to be hated more by people who already don't support him, the people who do probably wouldn't change their mind about him.
Trump supporters were more likely to own up to using the term, which many believe is tied to racism and ownership of a human being. The model suggests a typical college-educated white male would be 50 percent more likely to admit they use the N-word than somebody who voted for Clinton. Supporters of both candidates admitted to using the word in private.
People who admitted to using the N-word privately may be underrepresented by the survey, as participants may have lied because of the social stigma associated with the N-word. More than a third (37 percent) of Trump supporters and a fifth of Clinton supporters admitted to previously using the N-word to refer to a black or African-American person.