Poultry Recall After 22 Tons of Vietnamese Products Distributed Without Import Inspection
The U.S. Department of Agriculture has issued a class I recall of approximately 22 tons (43,848 pounds) worth of poultry products distributed by the company Cay Thi Queentrees Food USA.
The agency announced a health risk associated with the consumption of these products after it was discovered they had been imported and distributed without going through the USDA's Food Safety and Inspection Service (FSIS) import re-inspection process.
The recall affects the following poultry products, which entered the U.S. on January 2, 2019 and January 25, 2019 before being shipped to stores in California and sold through internet and catalog sales:
"Slow-cooked black chicken ga ac tiem cordyceps sinensis dong trung ha thao" sold in 454 gram packets with the lot code H9007 and a sell-by date of January 2, 2020 or January 25, 2020
"Slow-cooked black chicken ga ac tiem five spice ngu v" sold in 454 gram packets with the lot code 8324/T8352
"Slow-cooked black chicken ga ac tiem ginsen nhan sam" sold in 454 gram packets with the lot code A8328 and a sell-by date of January 2, 2020 or January 25, 2020.
In addition to failing to go through the usual food inspection processes, the products came from Vietnam—a country that is not "eligible" to export poultry products to the U.S. or any meat products aside from catfish.
While there have been no reported incidents of individuals experiencing adverse health reactions from consuming the product, the agency has declared it a class I recall—referring to "a health hazard situation where there is a reasonable probability that the use of the product will cause serious, adverse health consequences or death."
Anyone affected by the recall notice is advised to throw the poultry products away or return them to the store of purchase.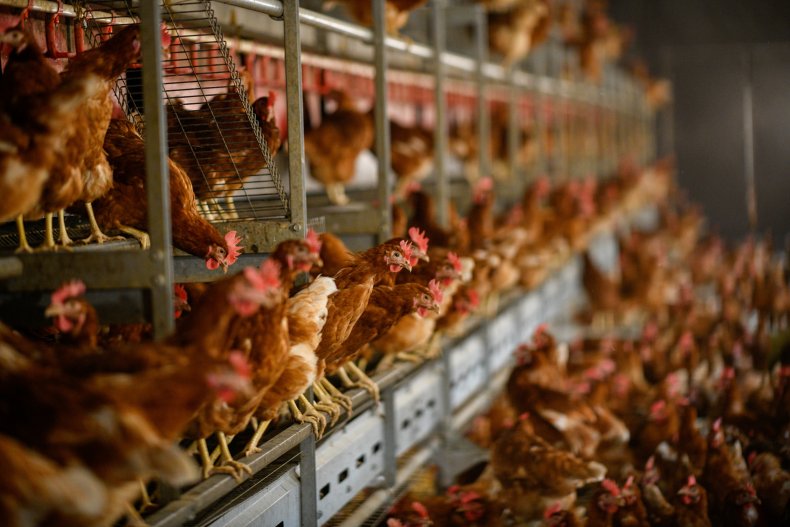 Chicken and food poisoning
Around a million Americans will get food poisoning from consuming contaminated chicken every year.
Of the 1,114 outbreaks reported by the U.S. Foodborne Disease Outbreak Surveillance System between 1998 and 2012, a quarter (279) were linked to poultry. This was the highest number of outbreaks from any one food product.
Poultry was also responsible for the highest number of illnesses and hospitalizations and the second highest number of deaths of any food product.
Salmonella and Clostridium perfringens were the most commonly cited bacteria related to the outbreaks.
According to the Centers for Disease Control and Prevention (CDC), C. perfringens is responsible for close to 1 million cases of food poisoning each year, causing a short but intense period of diarrhea and abdominal cramps that lasts less than 24 hours.
Salmonella causes diarrhea, abdominal cramps and fever lasting 4 to seven days. Around 1.2 million Americans will contract salmonella each year, primarily from food contamination. Most will recover but for some, it can develop into a more serious condition—23,000 people are hospitalized and 450 people die from salmonella each year, according to the latest CDC estimates.