Half a Million Children Living in Destitution Across U.K.
Half a million children across the U.K. are living in destitution, with the number of children living in extreme poverty increasing by 52 percent in two years, a new study claims.
The Joseph Rowntree Foundation (JRF), a charity that aims to solve poverty, says that 2.4 million people experienced destitution in 2019, which is an increase of 54 percent from 2017. Destitution is defined as when a household cannot afford two or more of the essentials that we all need to live, like shelter, food, heating and clothing.
There are also regional disparities when it comes to levels of extreme poverty across the country, with North East, London and the North West particularly impacted. The report "Destitution in the UK 2020" also warns that levels of destitution could be set to double due to the COVID-19 pandemic, with a million families set to struggle to feed themselves as unemployment is also expected to rise over the coming months.
It also said that while single people continued to be hardest impacted by risks of destitution, lone parents were more likely to face destitution than previously.
The report states: "This study, the third in the Destitution in the UK series, reveals that even before the COVID-19 outbreak destitution was rapidly growing in scale and intensity. Since 2017 many more households, including families with children, have been pushed to the brink. Their precarious existence offered little protection when the pressure of COVID-19 threatened to push them even deeper into destitution.
"The UK and devolved governments quickly provided a series of temporary lifelines to help people weather the coronavirus storm. But we need more sustained efforts to keep afloat people who are already struggling, and to turn back the rising tide of destitution."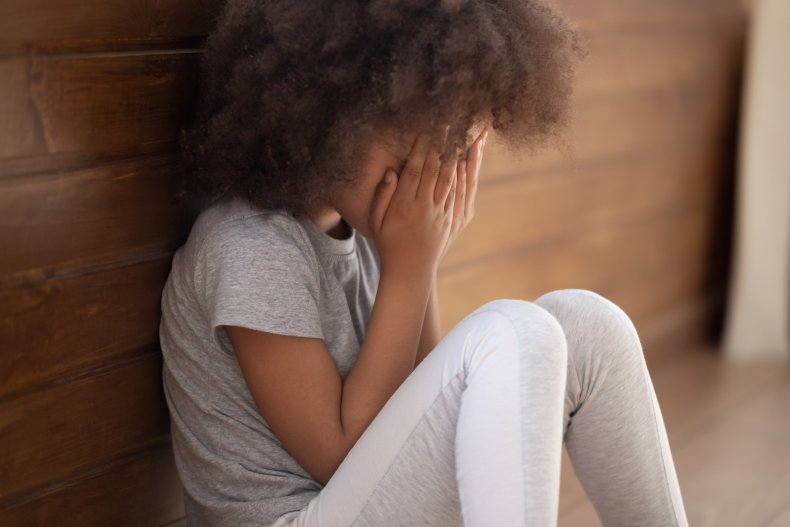 Director of Policy at the Child Poverty Action Group, Louisa McGeehan, said it was important to distinguish between factors affecting child poverty before the pandemic to those during the pandemic, which means some of the most vulnerable families and children are being pushed to the brink.
She told Newsweek: "Before the pandemic, the most significant issue we were tackling was in work poverty, so the majority of people growing up in poverty had at least one parent who worked. Our issue around work has been that we now have a minimum wage but we don't have minimum hours so many people are working in low-paid insecure work where they are going in and out of low-paid insecure work which is not quite bringing them above the poverty line. At times, it's a zero-hour contract which can contribute to the extreme end of poverty."
McGeehan said that a decade of cuts to social security and welfare payments meant that people in low-paid precarious work had nothing to fall back on, with the five-week wait for Universal Credit payments also pushing families into poverty.
She said: "It's no surprise that we are now seeing families and children coming up in figures on destitution. We're going to be back to a position of large scale unemployment which changes the nature of it so when you get policies such as the benefit cap the policy intent is to say to people in order to get enough money to get by, you've got to get into work if you want to avoid this cap. That option won't be there for many people now which makes that policy cruel and immoral in the current setting.
"So families getting by in low-paid jobs are among some of those most affected by the pandemic and a lot of women's work has been particularly affected so we expect a lot of mothers to be struggling to get back into the workforce."
She called on the government to maintain a £20 ($26) a week uplift in universal credit payments which was given to families claiming benefits during the pandemic but which is due to end in April.
The JRF also called on the government to make the £20 ($26) weekly uplift in Universal Credit (UC) and Working Tax Credit (WTC) permanent and extend this lifeline to those claiming legacy benefits. (A legacy benefit is a benefit which is being replaced by Universal Credit . There are six legacy benefits: Income-based Jobseekers Allowance. Income-related Employment and Support Allowance. Income Support.)
It also called for a targeted grant program to support private and social renters who have fallen into arrears which they will otherwise struggle to pay back. The government said it had boosted welfare support by billions.
A spokesperson for the Department for Work and Pensions said: "Making sure every child gets the best start in life is central to our efforts to level up opportunity across the country, which is why we have raised the living wage for all and boosted welfare support by billions, including £170 million to help families stay warm and well-fed over Christmas."