'Power Book 2' Cast: All the 'Power' Stars Who Have Returned So Far
Power Book II has resumed airing episodes on Sunday nights on Starz, and its midseason premiere saw a familiar face return. 2-Bit (played by Michael J Ferguson) turned up in Episode 6 to testify in Tasha's (Naturi Naughton) trial, hinting we might be getting ever closer to Tommy's (Joseph Sikora) return. There may have only been six episodes of the spin-off so far, but the show has managed to bring back plenty of former cast members.
All the Power cast members who have appeared in Power Book II
Michael Rainey Jr - Tariq St Patrick
After (spoiler alert) killing his father at the end of Power, Tariq now leads the spin-off as he makes his way through college, building an empire of his own to help out his mother...
Naturi Naughton - Tasha St Patrick
...Tasha St Patrick, who is currently standing trial for that murder after she allowed herself to get arrested to save her son.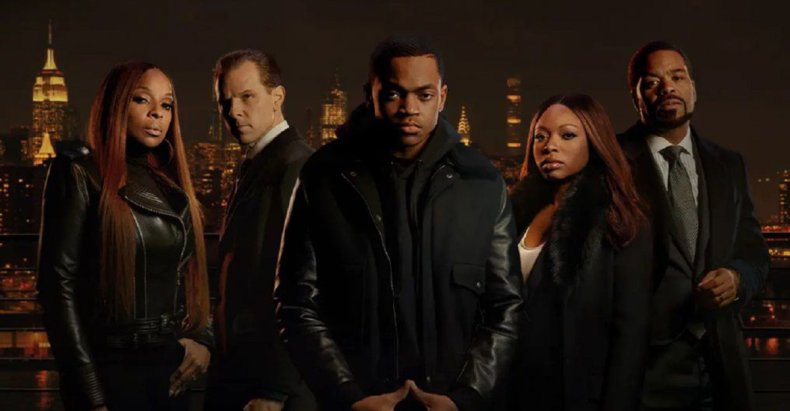 Larenz Tate - Rashad Tate
Politician Rashad Tate was one of the suspects in the murder of Tariq's father James 'Ghost' St Patrick (Omari Hardwick) after the pair's political relationship turned sour. He returned during the murder trial in Book 2 to distance himself from Ghost so as to help his next campaign (which is set to be at the heart of a future Power spin-off).
Shane Johnson - Cooper Saxe
Another Ghost murder suspect, he managed to use the fracas of the murder to regain his job as the U.S. Attorney, which he holds in Ghost. In the spin-off, he is forced by the DNC to charge Tasha under the kingpin statute, which carries the death penalty.
Victor Garber - Simon Stern
A rival nightclub manager to Ghost in Power, in Book 2 he was central in getting Tariq into the elite college he was an alma mater of.
Monique Gabriela Curnen - Blanca Rodriguez
After spending most of Power trying to bring Ghost down as part of her role in the NYPD, Blanca is currently suspended in the spin-off but is still involved in the case: Most recently, she was seen preparing for the stand...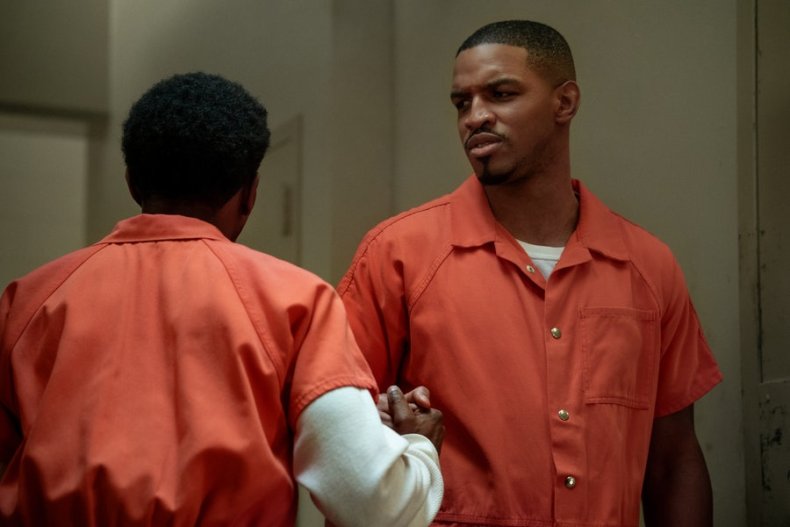 Michael J Ferguson - 2-Bit
...2-Bit, a member of Tommy's gang who went to prison in the Starz show rather than turn informer. After acting as a crucial defense witness for Tasha, he is seen leading jail, suggesting we are far from seeing the last of him.
Quincy Tyler Bernstine - Tameika Washington
Within Power, Temeika was a U.S. attorney fired after the death of Angela Valdes (Lela Loren). The sequel initially saw her acting as Tasha's attorney before losing that position.
Gianni Paolo - Brayden
Brayden was first introduced in Power as Tariq's roommate, who in Book 2 is helping him in his mission of becoming a drug kingpin.
Sung Kang - John Mak
The assistant U.S. attorney was crucial to Saxe getting his job back and is now trying to bring down Tariq and Tasha after failing to get their father/husband.
Mark Feuerstein - Steven Ott
The DNC continues to impose its power on Saxe and the rest of the DA's office, meaning that one of its leaders Steven Ott has made a return.
Debbi Morgan - Estelle Green
With Book 2 focusing on Tariq and Tasha, this has meant a return of the latter's mother Estelle, offering her signature brand of no-nonsense advice.
Donshea Hopkins - Raina St. Patrick
Though she has been dead for a number of years on the show, Raina continues to appear in flashbacks in the follow-up show.
Alix Lapri - Effie
After first appearing in Power Season 2 as Tariq's boarding school friend, she returned to make trouble during his college years.
Chuck Cooper - Rev. Maverick Macedon
After failing in his attempts to change Ghost, in Season 5, the Reverend made a cameo early on the spin-off.
Brandi Denise Boyd - Epiphany
After her brief but memorable appearance in Power as the exotic dancer who ran Tasha's drugs through her club, she does the same service for Tariq in the follow-up.
Power Book II: Ghost airs on Sundays at 8 p.m. ET / 7 p.m. CT on Starz.