'Power Book 2 Ghost' Episode 6 Release Date: When the Next Episode Will Air
Power Back 2: Ghost feels like it has barely begun, but the show is already taking a break. Sunday, October 4 sees the Starz show air its mid-season finale, after which time the show is on a hiatus before we will learn whether Tasha (played by Naturi Naughton) can get out of prison and what path Tariq (Michael Rainey Jr.) and Monet's (Mary J. Blige) dealings will take.
Starz had confirmed to Newsweek that Power Book 2 will return for its final five episodes later in 2020, and the remaining episodes of Ghost Season 1 are currently being filmed. Along with most other TV shows, filming on the show came to an end in mid-March.
The shutdown was meant to last "at least one week" (per Deadline) but like other shows it took six months to get back into production.
Power has restarted filming, but there has been no official confirmation yet about which month of 2020 the remaining five episodes are set to air in.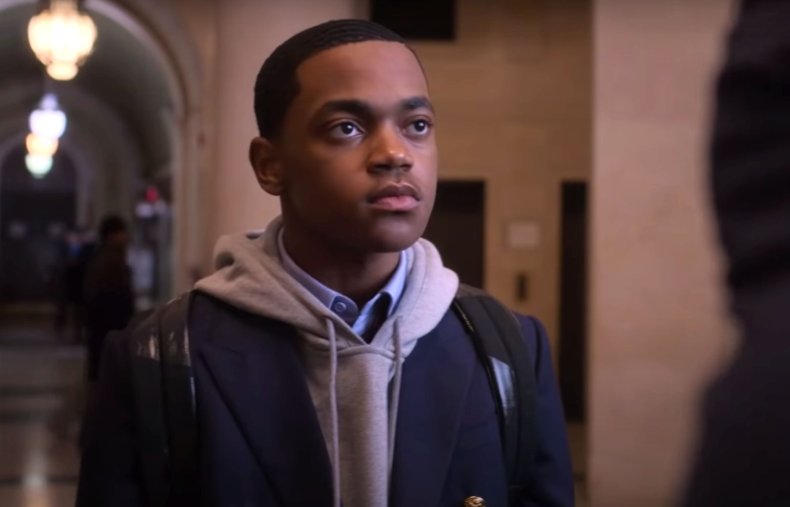 Last month, Diana Tejada actor LaToya Tonodeo gave an update on filming. She told Decider, "we are back filming. We are starting up Episode 9 because we were shut down in March at Episode 8. We have two more episodes to finish and so far, so good! I feel like everyone is getting back into the groove, finding their footing and their place and their essence. Just bringing these characters back to life so that we can finish Season 1 strong."
Speaking to Cassius Life, Tariq actor Michael Rainey Jr. also spoke about when the show got shut down in March. He said: "I feel like we definitely took a big hit because we had to shut down production. We were literally on episode eight when we got shut down. Dang, we were this close to being done, and then the whole COVID thing went on, but I feel like it definitely changed a lot."
The show has already been commissioned for Season 2, so it could be that the show will take the lead from other shows that were shut down earlier this year and film the remaining episodes of Season 1 before going straight into Season 2. This would mean that fans would get the next season next year.
Ghost is not the only Power franchise affected by the coronavirus. Production on Book 3: Raising Kanan, a prequel set around 50 Cent's character starring Omar Epps was also shut down in March.
As of mid-September, that show was just about to return to filming, meaning that it too should be ready for 2021 release date.
Power Book 2: Ghost Episode 6 is coming soon to Starz.